As we move into Spring of 2022 with a revived positivity here at Burgess, we're looking forward to an exciting year planned full of new products, exhibitions to attend, projects to fulfil and more. But before we talk about those, we want to reflect back on 2021 and share some of the highlights and hard work with you.
The launch of HIX
2021 was the first time in a long time we actually had the opportunity to exhibit at an event. A new event on the calendar, HIX brought together the hotel community with a focus on interiors. As we're one of the founding members of HIX, it made the event even more special and we really felt the unity from all that attended.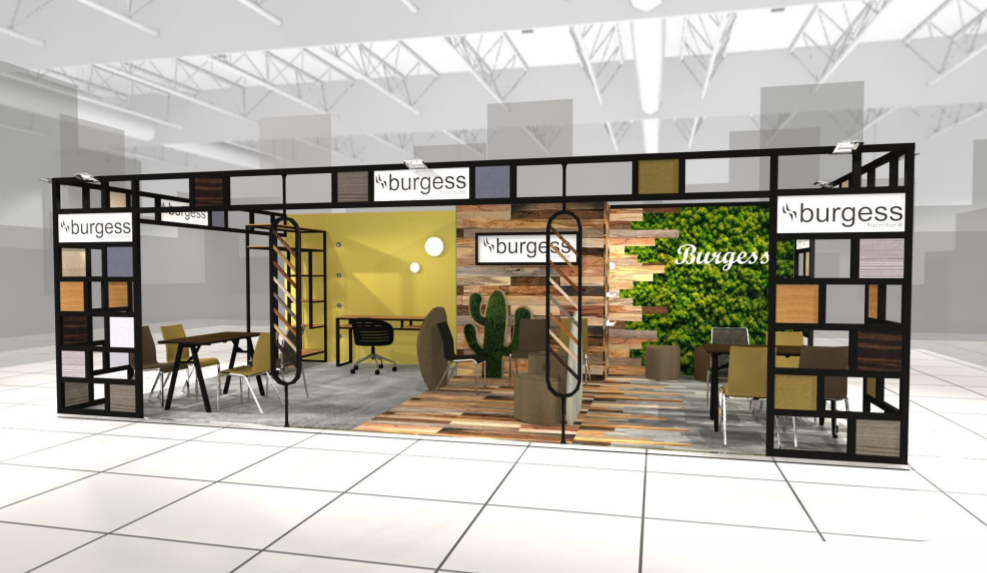 We put together a great stand (even if I do say so myself), with a variety of products on display. It was a fabulous platform and opportunity for us to launch 2 brand new products, the Enrica Chair and a new line of products called Open Concept, which is a range of open wardrobes, desks and tables designed for sustainability and help create brighter living spaces.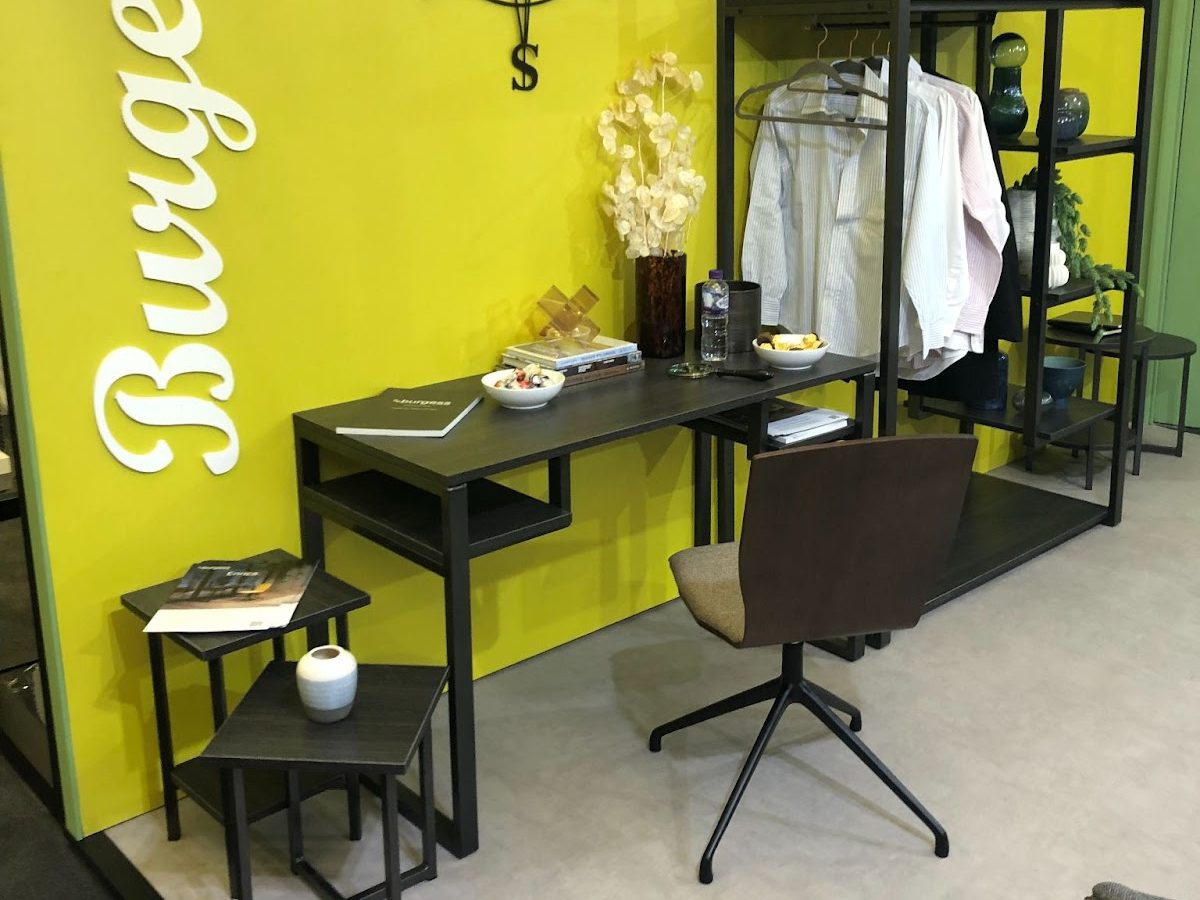 HIX was a breath of fresh air, all those that exhibited and attended gave our industry a huge lift and positive outlook. It was amazing to finally catch up in person with some old faces and meet new ones for the first time in 2 years.
Attending events like HIX are so beneficial to gauge the marketplace. It gives us the opportunity to get your invaluable feedback on our furniture, which we love to hear.
Clerkenwell Open, Women in Office Design
We were one of sixty leading brands who celebrated the variety of innovative furniture designs available in London with the BCFA and WOD at the Clerkenwell OPEN trail event. We teamed up with one of our fabric suppliers, Camira Fabrics and displayed our pieces in their modern showroom in Clerkenwell.
---
"The A&D community has missed out on networking and learning in last year and with Clerkenwell Open, we brought designers, specifiers and workplace experts together, to socialise and share ideas and knowledge through our seminars and workshops."

Harsha Kotak, Founder of WOD.
---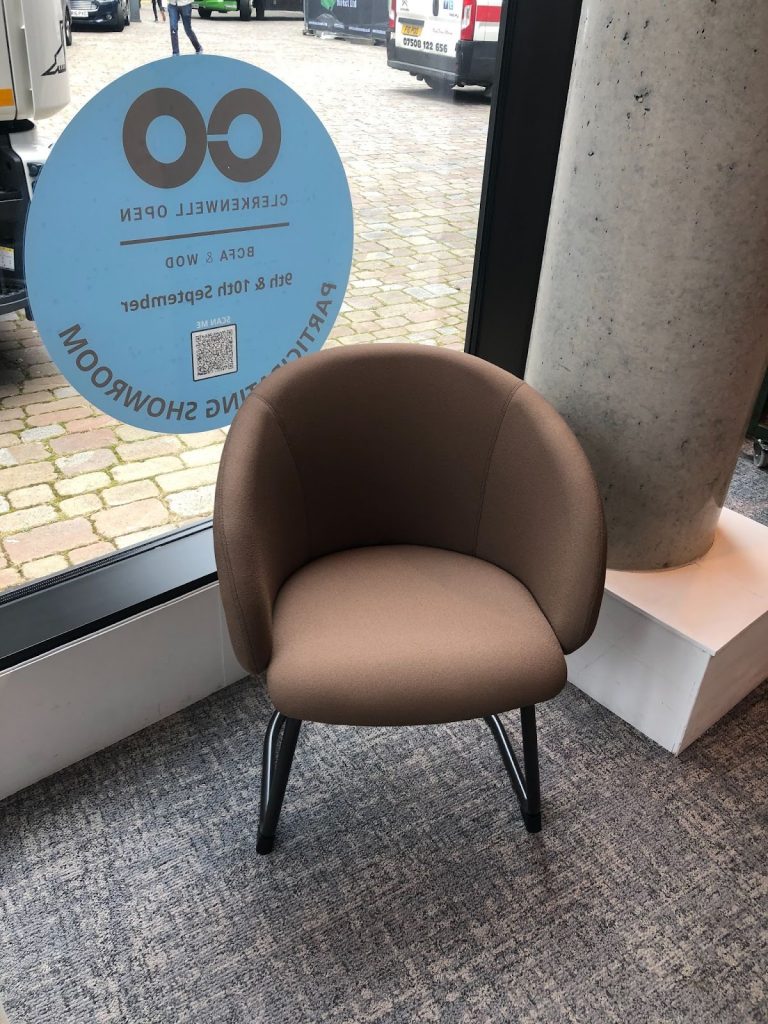 2021 projects we loved
We are always so proud to see our products in the setting they were intended for. After all the planning and collaborating with Interior Designers, Architects, Project and Procurement Managers, it's only when everything is finally in its place do you really get that wow factor. Here are a couple of those moments.
The Banff Springs effect
Found in the North East of Scotland, just off the beautiful coastline, The Banff Springs a 4-star hotel is a popular venue for weddings, celebrations and conferences.
In previous years, we've supplied furniture to the hotel and the greatest compliment is when a past client returns for more, time and time again. At Burgess, we pride ourselves on our service, quality and building long-term relations which this is a testament to. These are some snippets of how our relationship with Banff Springs has grown over the years…
Project background from Sarah Sinclair, Events Manager at Banff Springs Hotel

For the venue, the specific requirements we had were that we were buying a lasting product – our previous banqueting chairs were Burgess and lasted around 25 years. We needed a chair that would stack appropriately in the space we had and with our launch date fast approaching, there were tight time restraints. This was turned around quickly and the communication with Oliver and Russell from the sales team put our minds at ease.

We considered chairs from another company but were worried about the quality as we knew we could rely on Burgess for many years to come.

We didn't have a mood board but we were sent samples of the trim and fabrics which we compared with our in-house carpet and curtain samples to get the perfect match. We had many different visions in mind which were produced in artworks to help us with our important decision.
---
"When it came to our renovations, we knew that Burgess Furniture would provide us with chairs of a high standard. Having purchased banqueting chairs at least 20 years previously from Burgess it was clear that they would be of lasting quality and with many options to choose from. The team at Burgess were professional, patient and as helpful as could be when it came to making this important decision by drawing up a variety of fabric colours and finishes to ensure the product we chose would complement our refurbishment. Delivery was as estimated and the delivery driver couldn't be more professional. You won't be disappointed."

Sarah Sinclair, Events Manager at Banff Springs Hotel
---
Take a seat at the Eastside Rooms Birmingham
From north, south, east to west and everything in between, Burgess travels the width and breadth of the UK and beyond to provide quality conference furniture. The Eastside Rooms in Birmingham offers large and small event halls for conferences, weddings, celebrations and more.
They approached Burgess Furniture as they required a high volume of pieces that would provide reliability, modern design and ensure the furniture could be quickly and easily manoeuvred for storing.
The senior management team at Eastside were keen to see all our ranges firsthand, to experience the quality and design for themselves. This is where our fully stocked London Showroom becomes such a valuable asset. The Eastside team were able to explore every chair, feel the weight, strength, build quality and most importantly take a seat for comfort. A key aspect of conference chairs is how they are stacked and stored, which was demonstrated with the use of our purpose-built chair trolleys.
Along with chairs, they were also looking for a range of tables for a number of different purposes. As with the chairs, all our tables are on display in our showroom and it was of great interest for the Eastside team to see our folding tables in action to understand everything about them, from the folding mechanism to the handling and storage. All once again demonstrated in our showroom.
The result saw The Eastside Rooms purchase a significant volume of 1700 Vario Chairs, 40 A-Fold Tables and 180 Configure-8 Tables/D-Ends. Take a look at the below images from the event rooms.
And here's what we're looking forward to:
New Burgess Furniture coming soon for 2022!
For 2022 we've got THREE exciting new products planned. The dedicated Burgess in-house team of highly experienced designers are working hard with our manufacturing team to refine the concepts for production. We've used all our 60 years of experience and feedback from a network of industry leaders to develop these new products that will enhance hotel living spaces.
Sign-up to receive our fortnightly emails below to be the first to hear about the new releases.
Where we're showcasing our furniture this year:
Check out some of the events we're attending and we hope to see you there:
Want to keep up-to-date with Burgess activities and get more information on products:
Follow us on socials