Slimfold range of folding tables with an easy locking mechanism.
The latest generation of banquet folding tables, Burgess' Slimfold™ tables feature a strengthened and easy to handle locking mechanism. Our Slimfold™ tables are based on the folding mechanism which has made the product world-renowned. To ensure you enjoy years of use, the tubular locking channel and locking tab are designed for improved strength. Available in multiple shapes including cocktail, round and segment you can chose the shape to suit your setting. All Slimfold™ table tops are aluminium edged for maximum protection, while the robust leg frame is finished in a pewter hammer powder coat. An optional grey flock coated table top reduces noise and cloth slippage.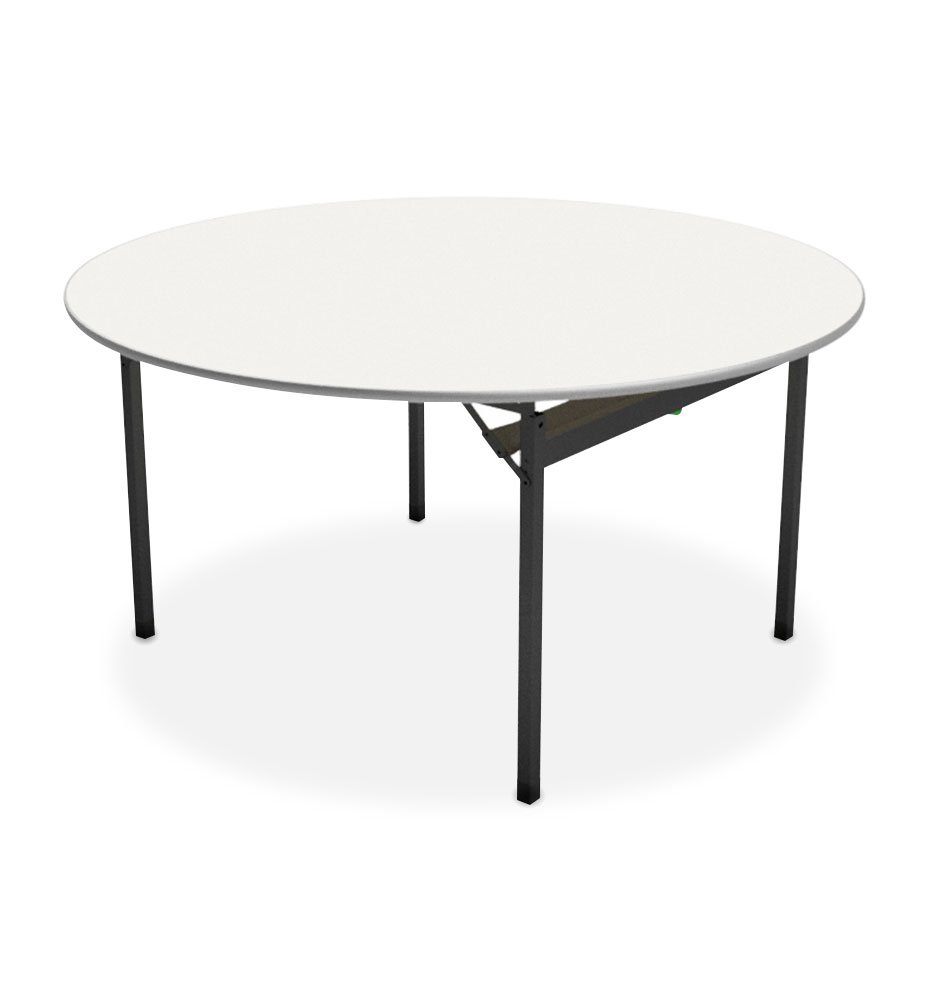 Slimfold™ Rectangle
All models have aluminium edged tabletops for maximum protection. This gives the Slimfold™ table a sleek and contemporary look. Inset legs enable greater clearance for banqueting when tables are set up end to end. Inset legs available only on rectangular models.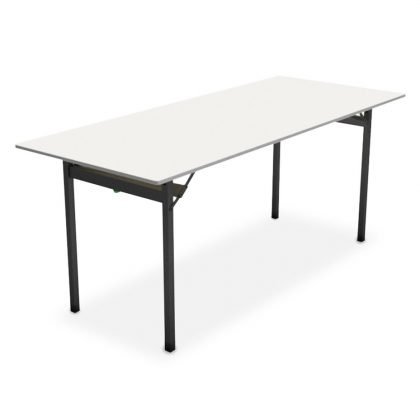 Slimfold™ Segment
Use this 72 degree curved segment to join other Slimfold™ tables. The tubular locking channel and locking tabs are designed for strength so you can have peace of mind. Pick the right style for your setting, the tops are made from either 12mm plywood or 18mm chipboard depending on the table size.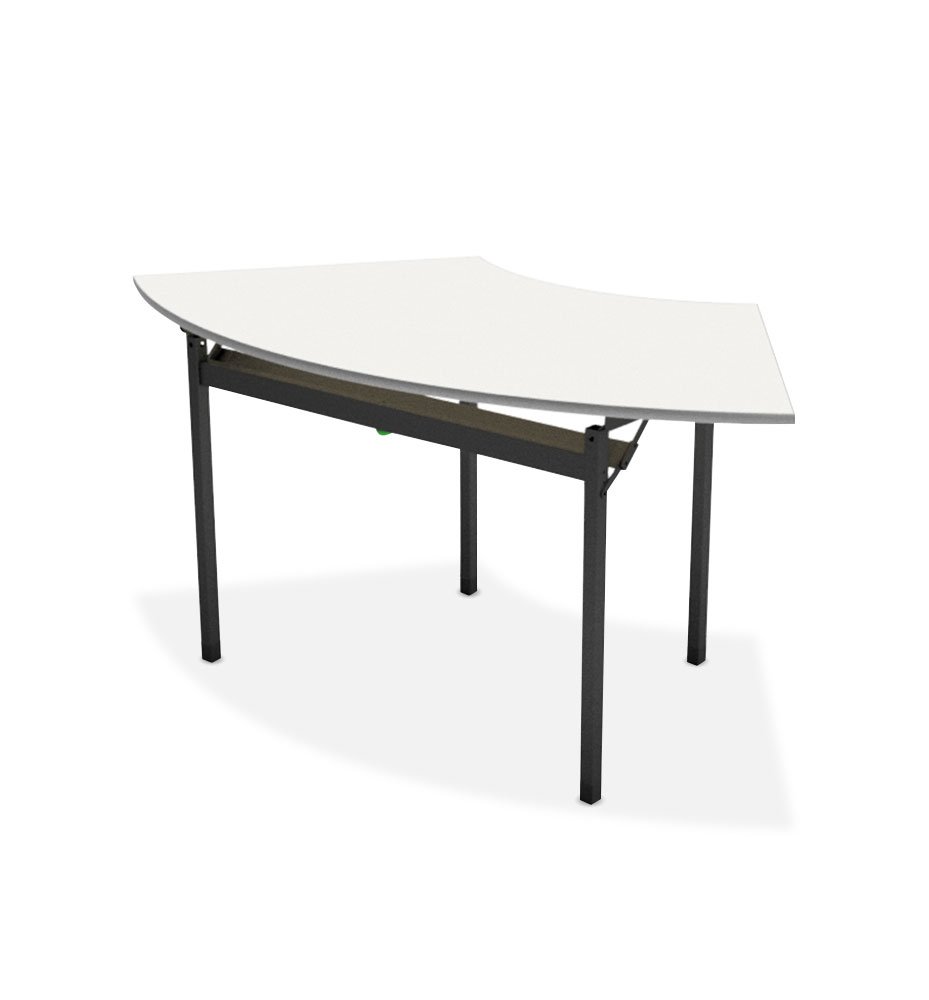 Slimfold™ Round End
This Round End shape looks great against a wall, or combined with other tables. The robust frame is finished in a pewter hammer powder coat for protection, giving years of use.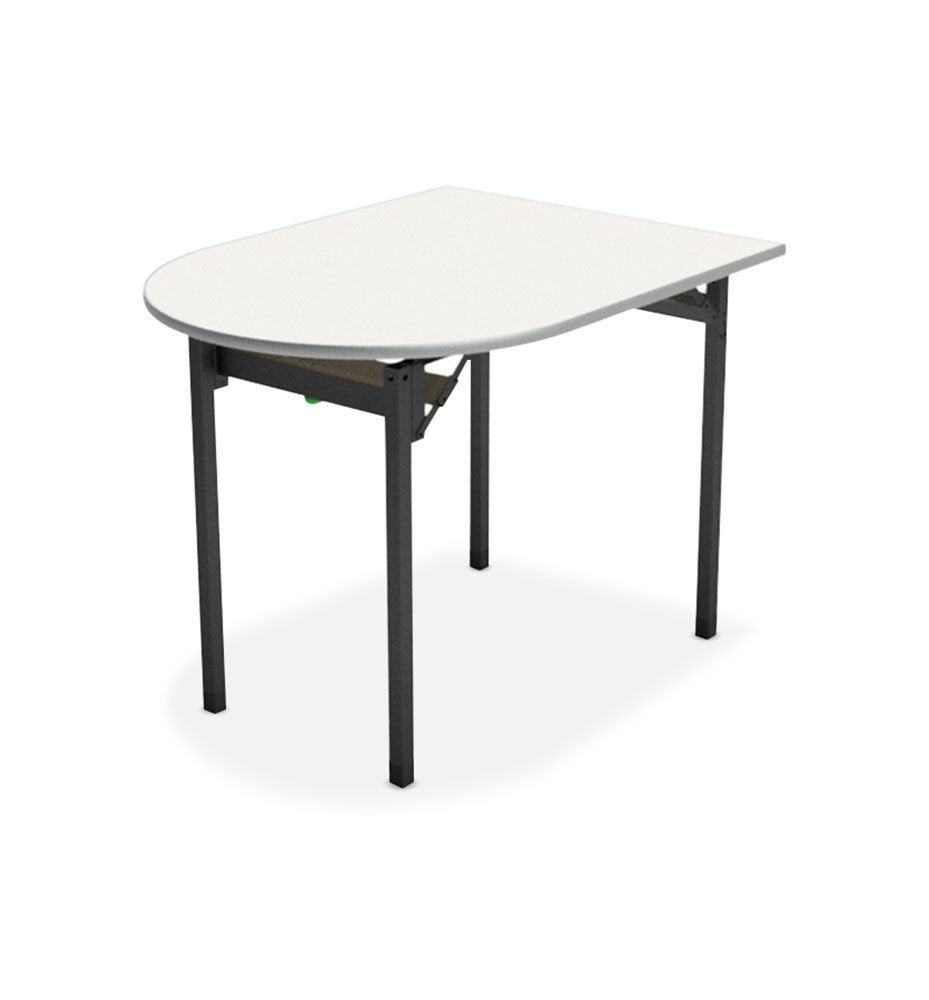 Slimfold™ Cocktail
The Cocktail model is perfect for arranging drinks for guests to serve themselves. Our grey flock coated table top reduces noise and cloth slippage, to help prevent mess.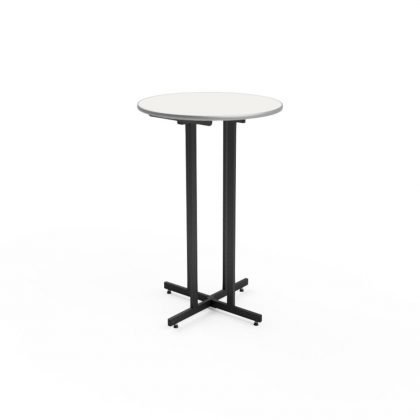 Slimfold™
Sturdy and reliable, our unique folding tables are loved across the world.
For conferences, meeting and formal dining events, our customers trust us to deliver expertly manufactured designs that move and store with ease.
There are many design options to choose from but even if you cover our furniture with a tablecloth, you can feel confident our furniture will stand strong for years.