Inicio has an innovative design & lightweight frame, creating a modern & dynamic aesthetic while retaining superior comfort.
Inicio has an innovative forward sloping, lightweight aluminium frame, which together with its unique wedge seat and slim back construction, creates a modern and dynamic aesthetic while retaining superior levels of comfort. With a choice of three back shapes, a choice of mono or two-tone upholstery, a wide range of solid paint finishes and a bespoke colour-matched handhold, Inicio provides scope to create a unique chair to enhance any modern interior. This range is very popular with conferences and meeting environments as the clear stack buttons ensure secure stacking, protecting the painted frames and giving you the confidence that they will continue to look great for years to come.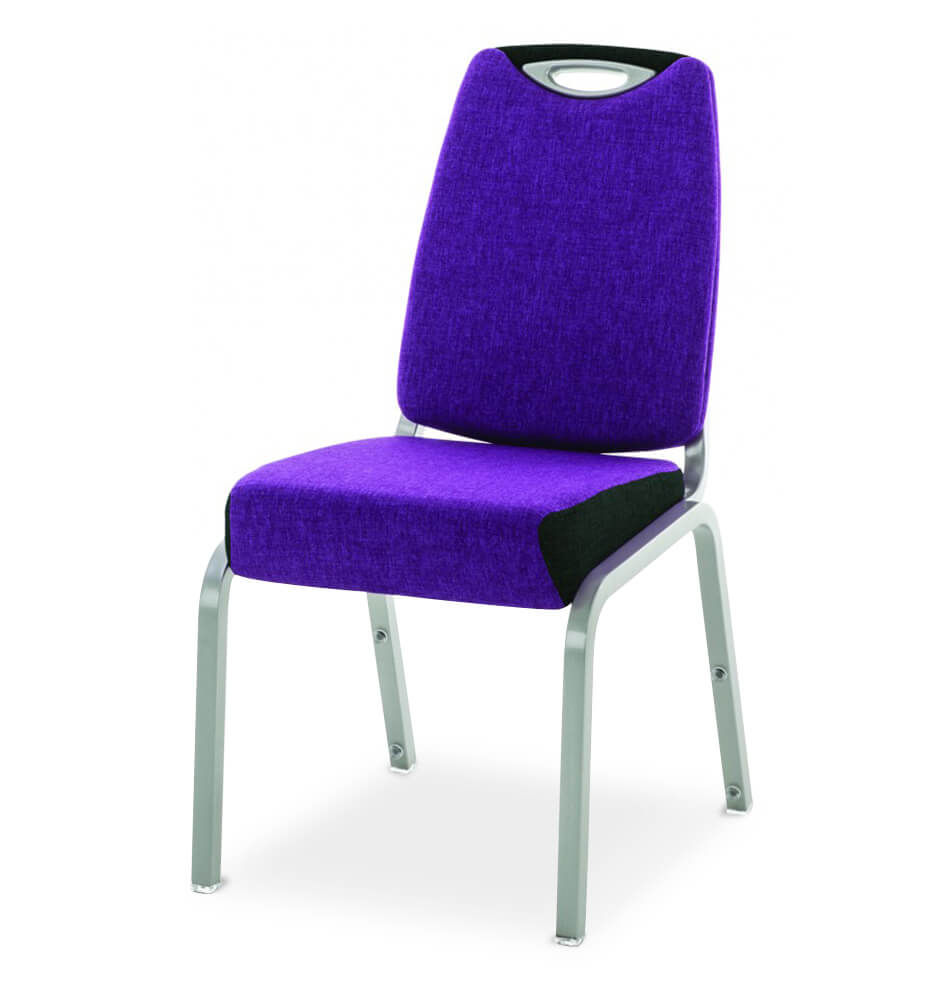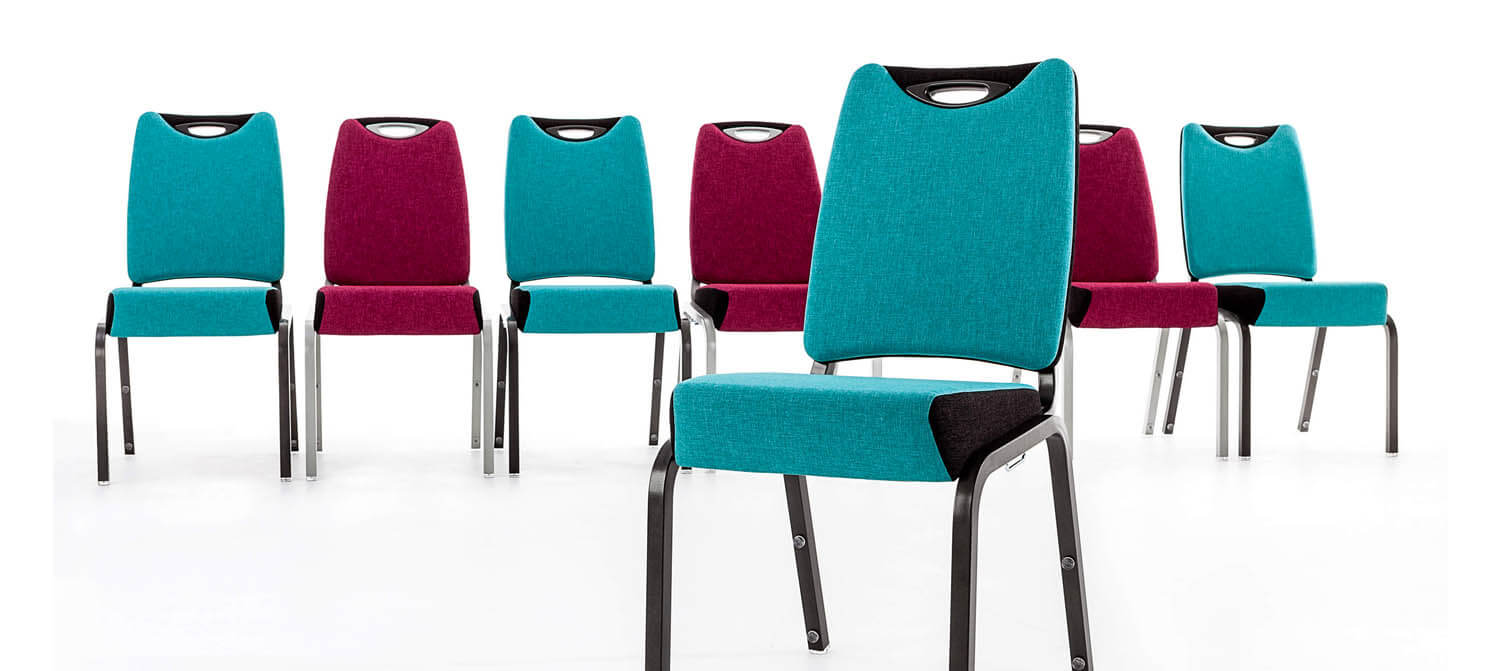 Inicio Full Range Hero 2 3036x1358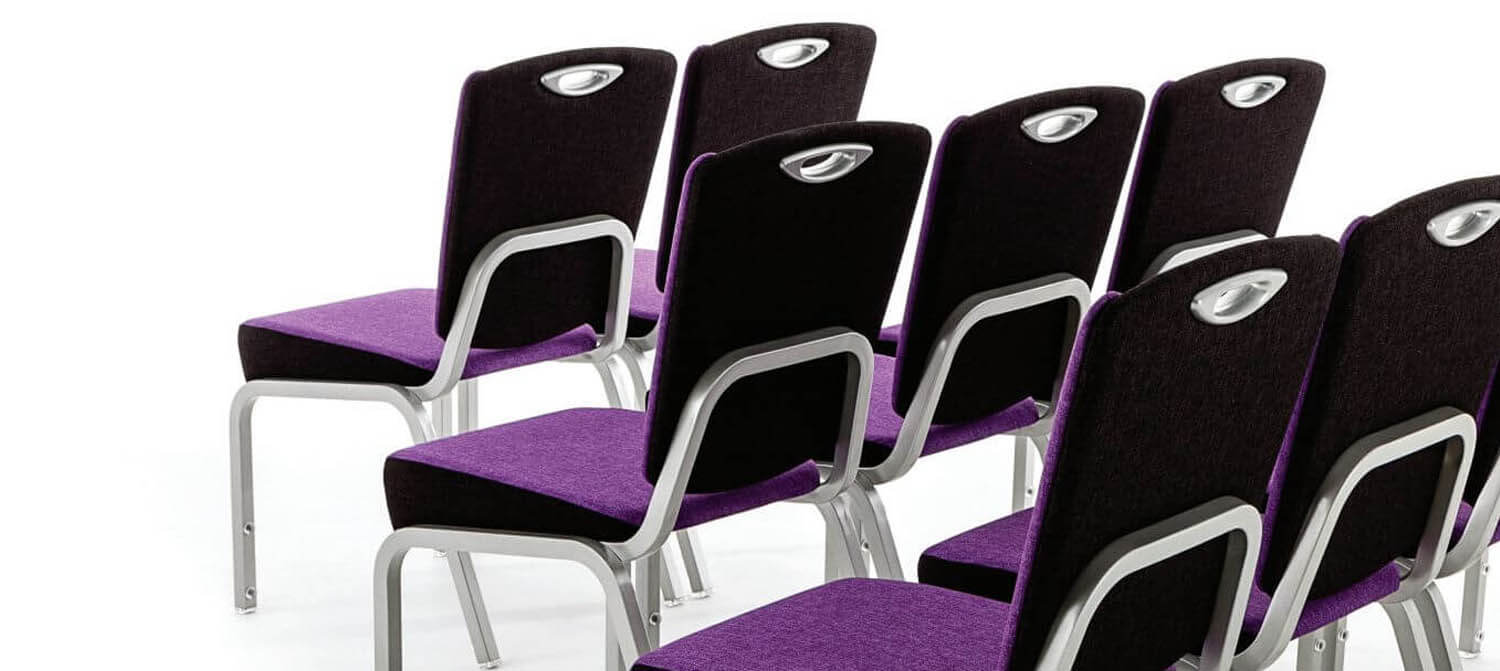 Inicio Full Range Purple Hero 4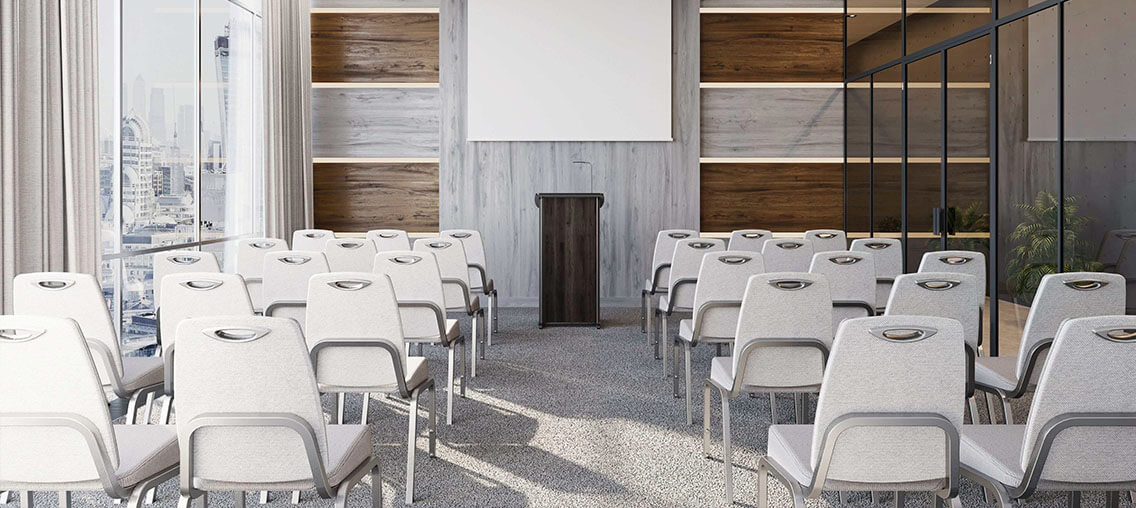 Chairs
Whatever your needs, Burgess has a chair to suit you. Decades of experience in the hospitality industry has taught us to listen to our clients and anticipate future market developments.
We have learnt the best way to provide our customers with the high standards they deserve is to manufacture our own products, so Burgess is future-proof.
Our chairs maximise room space without compromising on comfort or quality.
They are easily moved and stack to store safely. Our industry leading unique designs can't be found elsewhere, and our variety of fabric and finishing options means you will find exactly what you need for every occasion.