Our original Burgess Turini design has stood the test of time. The classic styling comes with a waterfall shaped seat and, at 42 cm wide, it is designed to maximise the space of a setting. With 10 different models to choose between you can select the right Turini for you. Whatever your choice, all models stack up to 10 chairs high so you can fit more Turini into safe storage than most other chairs allow. If you would like a matching armchair, we can create a matching Turini armchair with your order.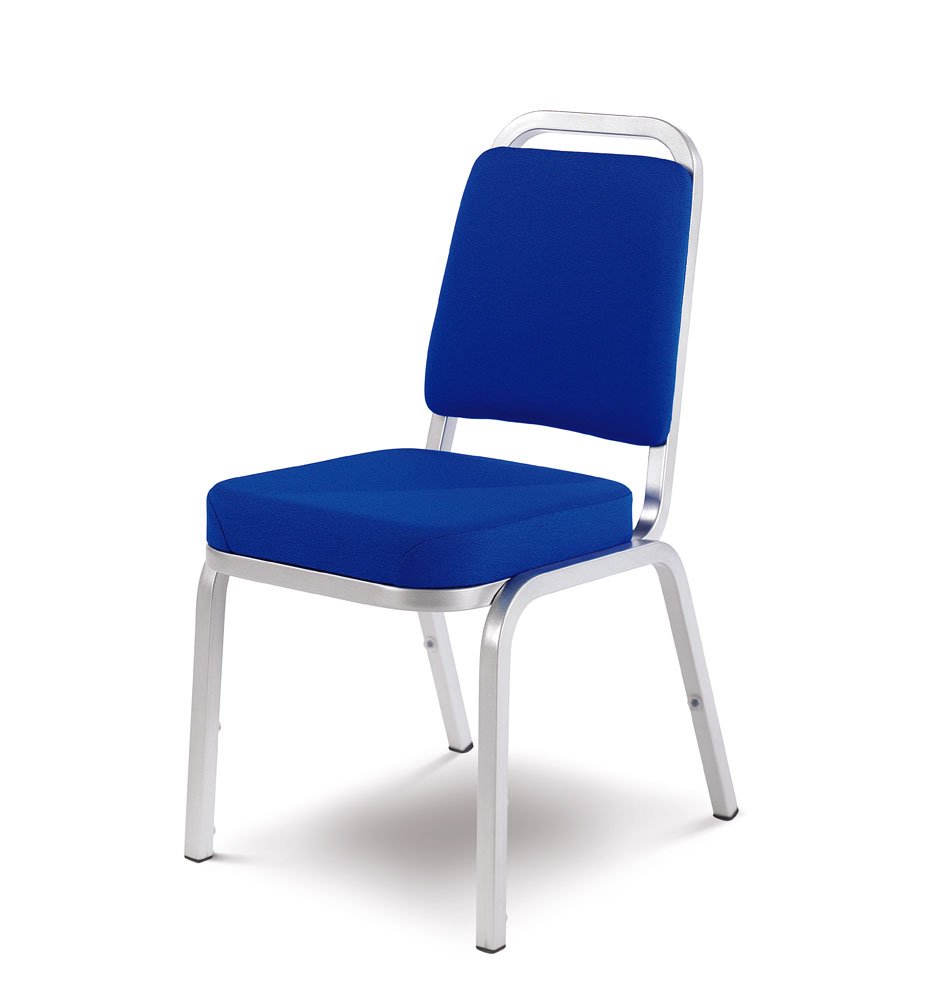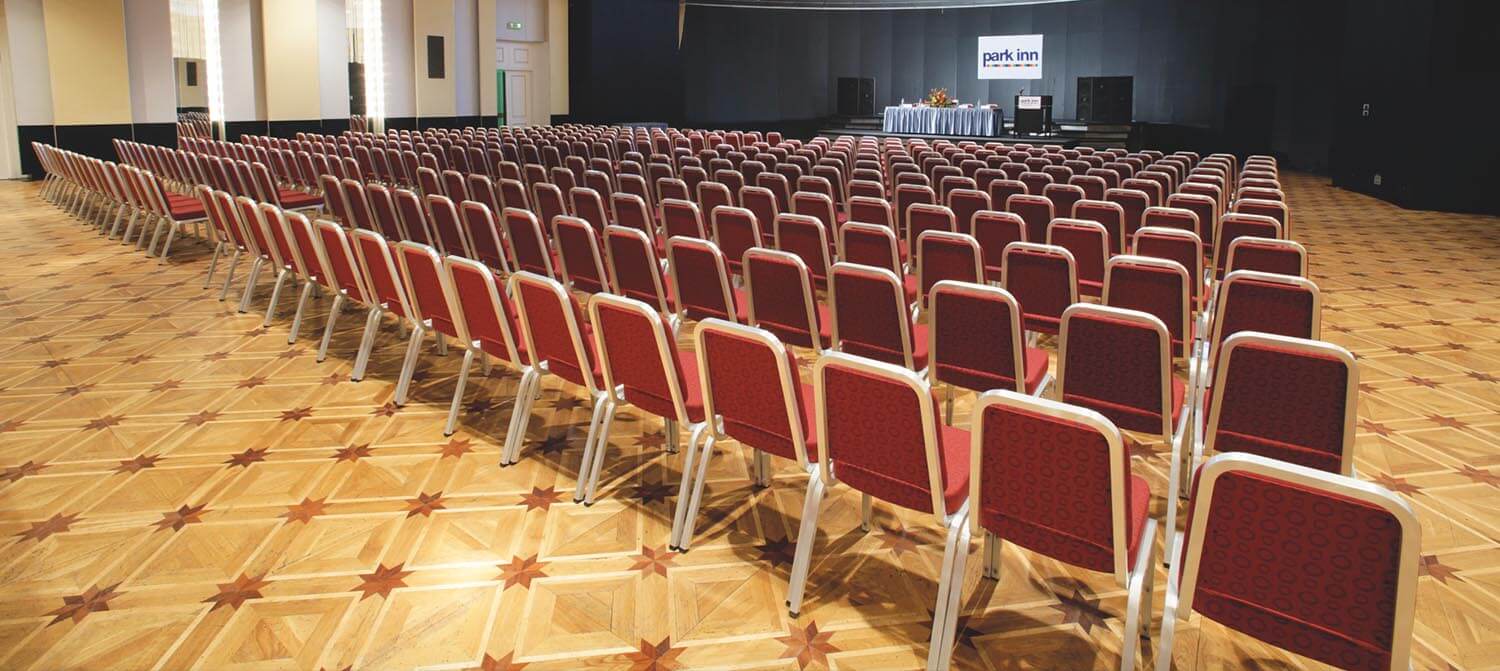 Turini Chair Hero - 1500x671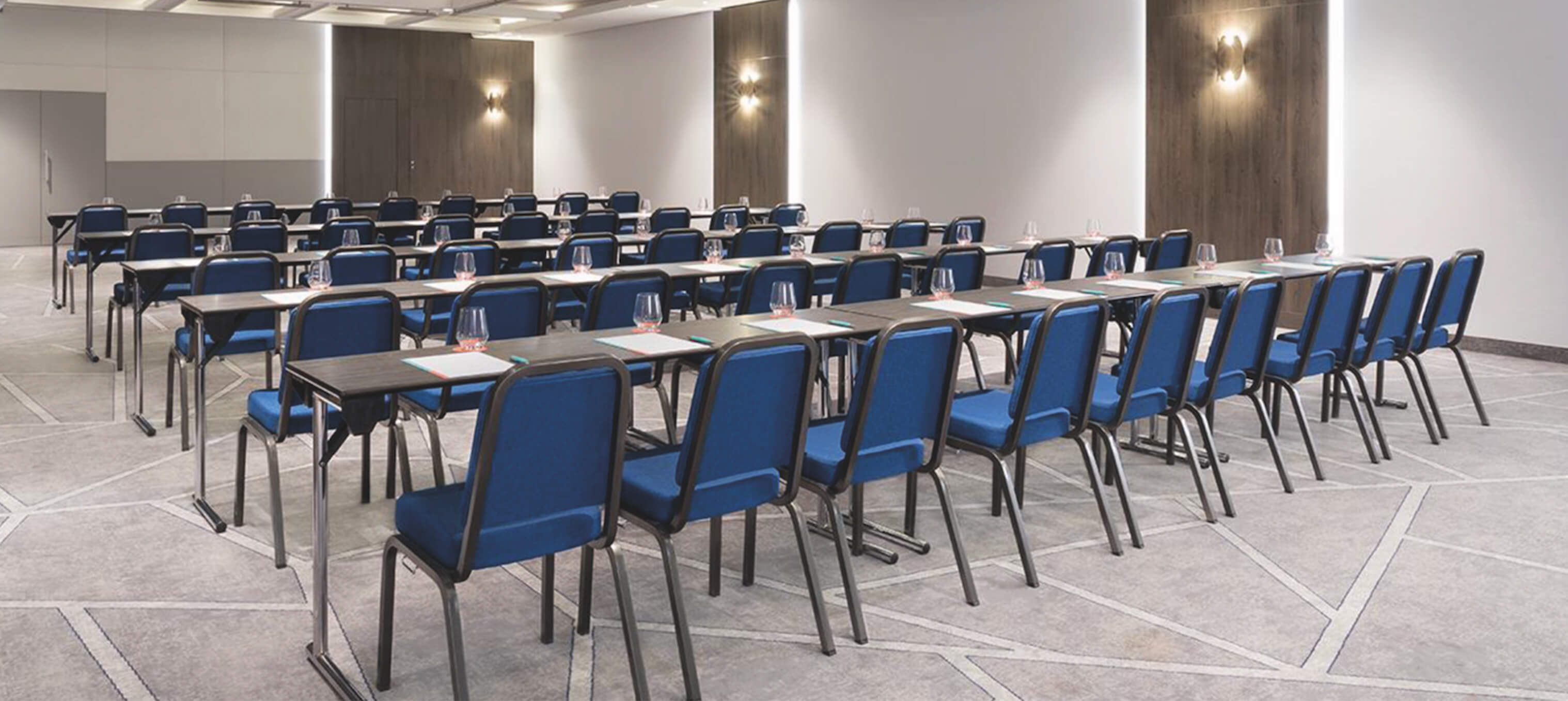 Turini Conference Chair, System C Conference table in a Conference 2 3036x1358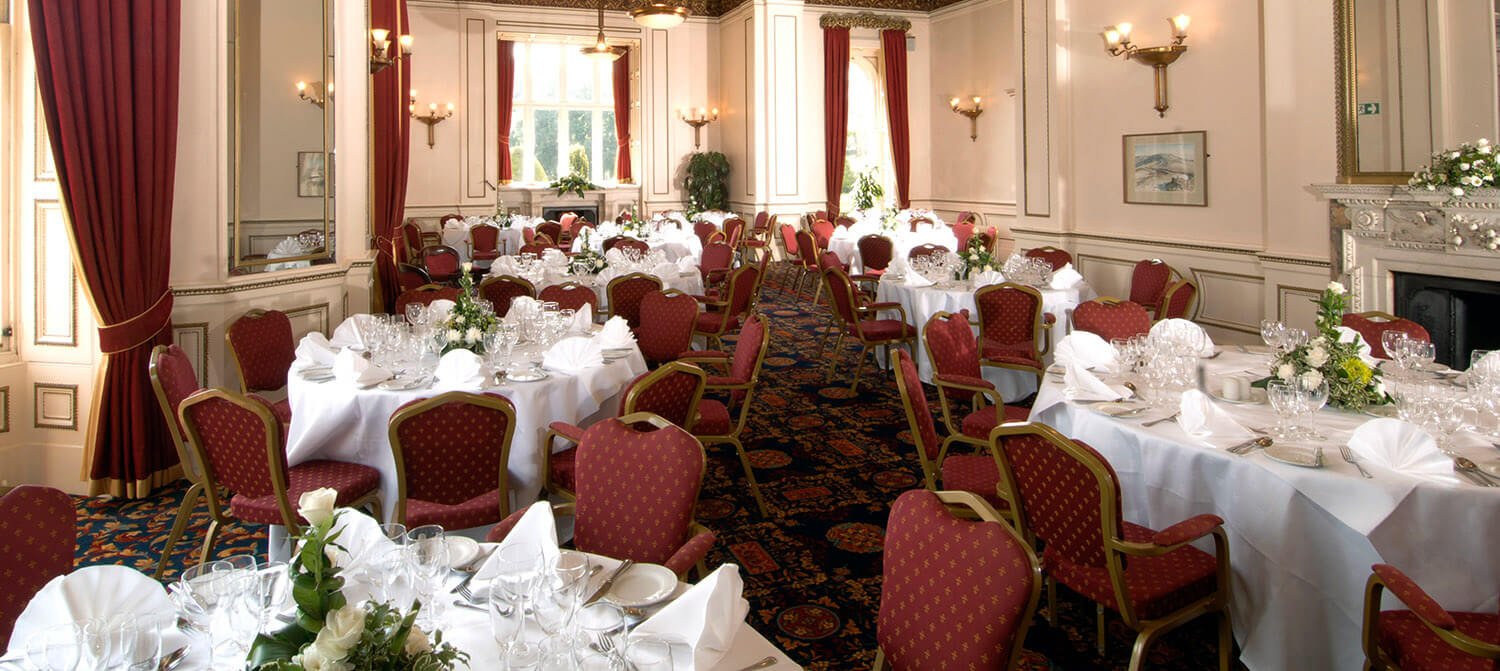 Turini Banquet Chair Hero 3 1500x671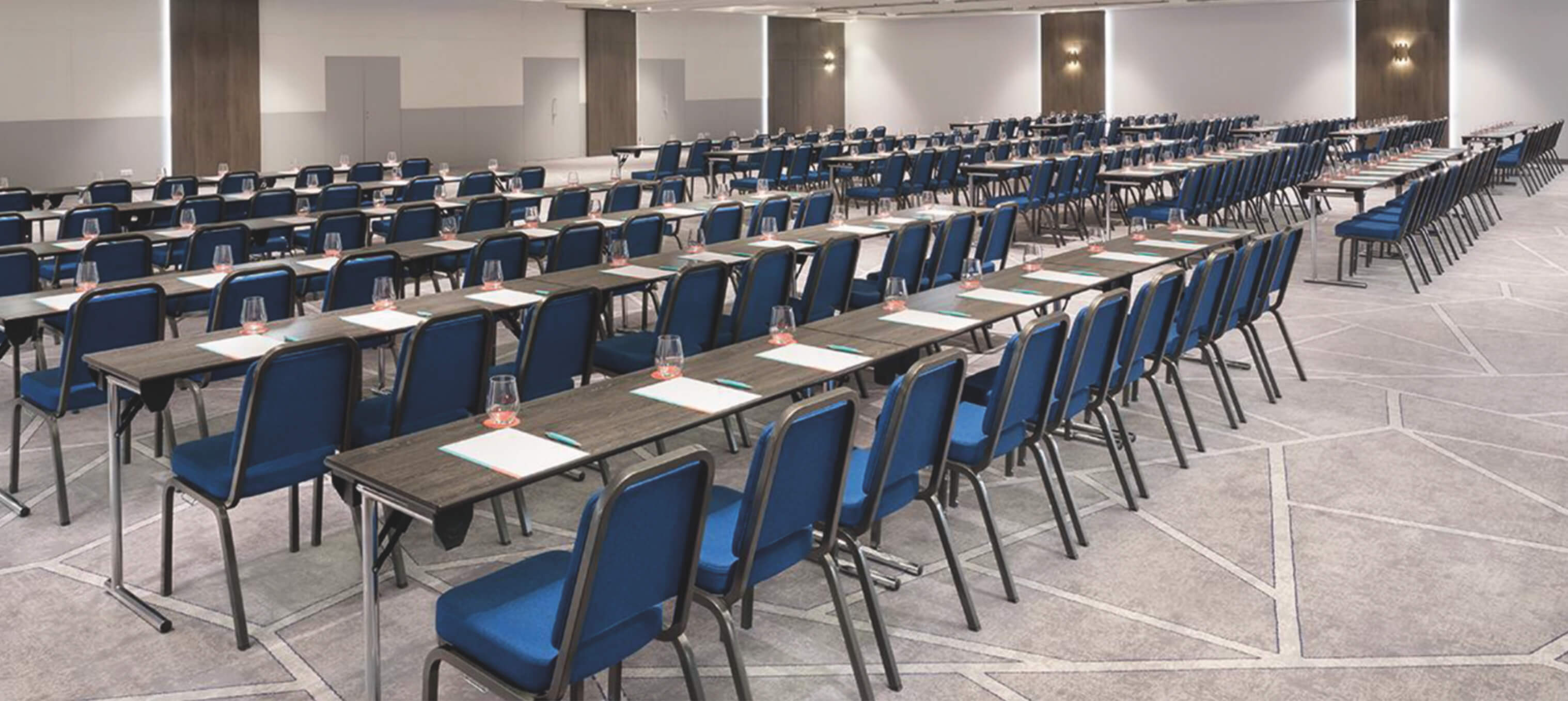 Turini System C Conference 3036x1358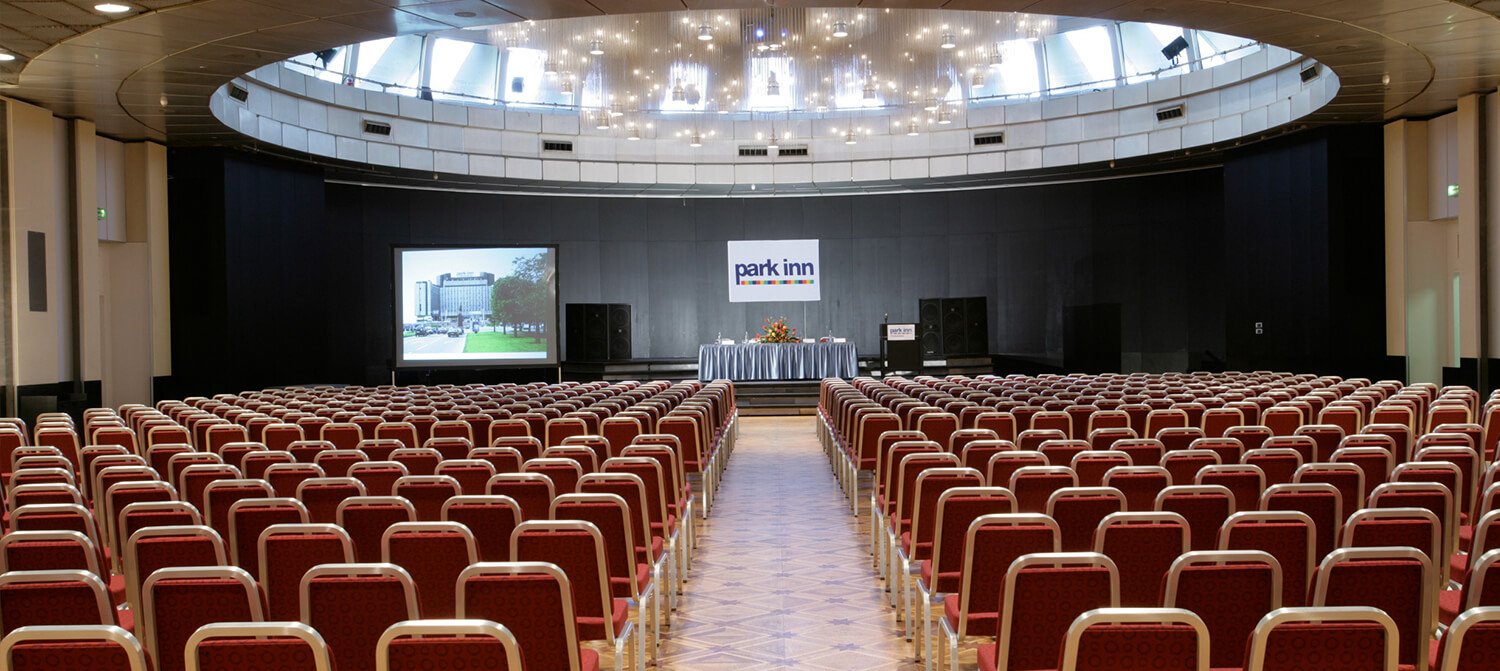 Turini Conference Chairs - Hero_5_1500x671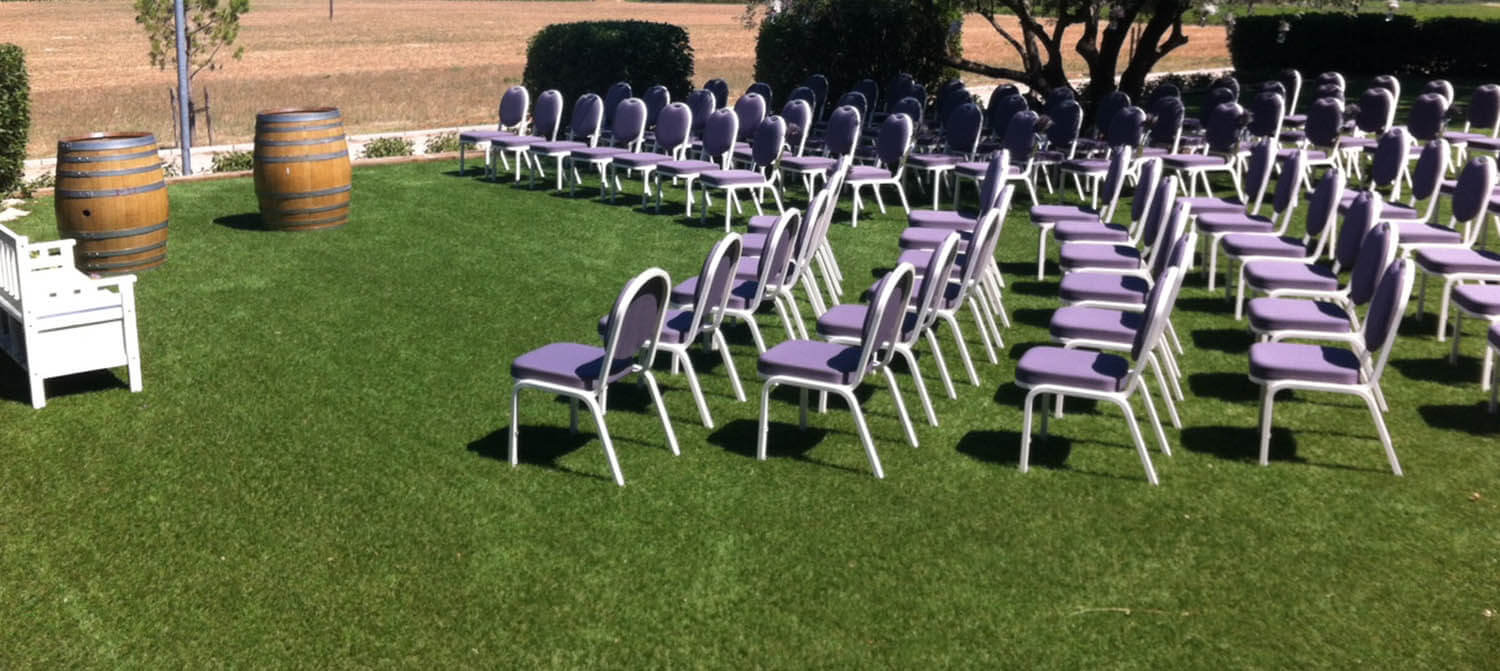 Turini Conference Chairs - Hero_4_1500x671
Turini 18/8
With the contrasting fabric and frame finish, this Turini chair model looks stunning in prestigious settings. The clear stacking buttons fitted as standard are almost invisible, yet ensure that your chairs stay pristeen for longer when stored.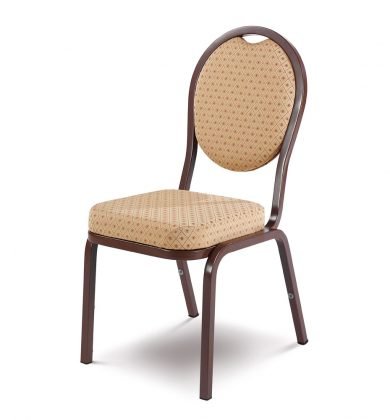 Turini 18/6
Burgess' Turini has been a popular choice with our customers for years. The waterfall seat cushion provides comfort as well as effortless style.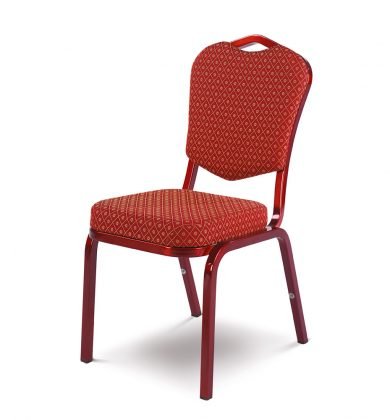 Turini 18/5
Turini chairs come with the optional choice of arms. Choose what suits your needs. The frames without arms stack up to 10 high, saving valuable storage space.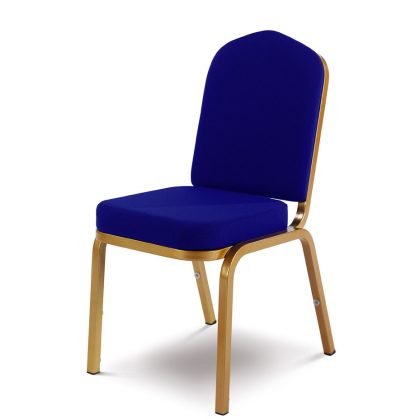 Turini 18/4
As with all Burgess designed and made products, the Turini comes with multiple options of upholstery and frame finishes. This model in bright purple with a silver sparkle finished frame looks great in contemporary settings.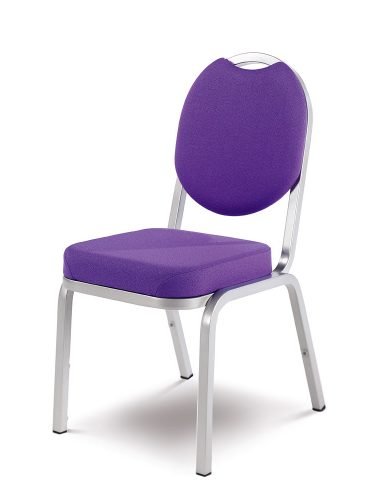 Chairs
Whatever your needs, Burgess has a chair to suit you. Decades of experience in the hospitality industry has taught us to listen to our clients and anticipate future market developments.
We have learnt the best way to provide our customers with the high standards they deserve is to manufacture our own products, so Burgess is future-proof.
Our chairs maximise room space without compromising on comfort or quality.
They are easily moved and stack to store safely. Our industry leading unique designs can't be found elsewhere, and our variety of fabric and finishing options means you will find exactly what you need for every occasion.