Move your stacking chairs safely around your venue with ease
By selecting a Burgess chair trolley you can be sure of our renowned high quality. Each of our chairs trolleys have been designed to safely transport all our chair ranges, protecting your products from scratches caused by other brand trolleys not intended for our designs.
Our Chair Trolleys have been designed to safely transport all of our chair ranges. Select the trolley to match your chairs from; Cello, Comfort-Flex, Evosa, Flair, Forum, Como, Fiora, Orvia, Siena, Turini & Vari, Tiani and Sentrum chair trolleys.
All trolleys include a tubular mild steel construction with a powder coated frame for strength, and rubber wheels to ensure your staff remain safe whilst protecting the chairs during transport.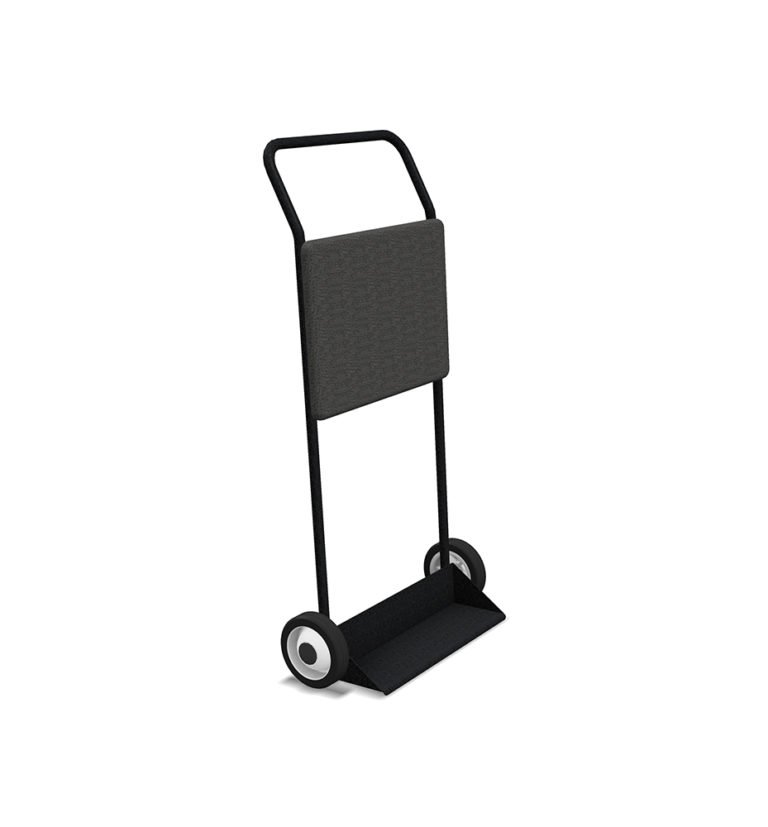 Accessories
The space for your event, meeting, or conference might be a dedicated room or one with changing uses. Either way, our furniture will transform any area into a modern and professional setting. Because Burgess understand that room usage change, we designed chair trolleys to move our own designs. The last thing you want need is to be embarrassed by poor quality, uncomfortable furnishings. But with Burgess Furniture, you have a guarantee of comfort and quality. And by transporting Burgess chairs with the specific trolley designed to carry it, your furniture will continue to look great for years to come.