The Open Concept collections are a modern and minimalistic design solution to suit the lifestyles of all long-stay guests.
Create multi-functional rooms that capture the versatility of open-plan living with furniture pieces that enhance the interior design of each room.
Pieces in the collections come with a selection of shelving options and your choice of durable steel frame.
Open Concept range benefits:
Open steel framework enables light to pass through reaching further into the room, making the environment brighter
Custom sizes: we can make wardrobes to match your specific requirements on request
Durable steel framework, unlike standard wooden wardrobes that can become unstable over time, our welded framework will keep its shape and structure for an improved lifespan and return on investment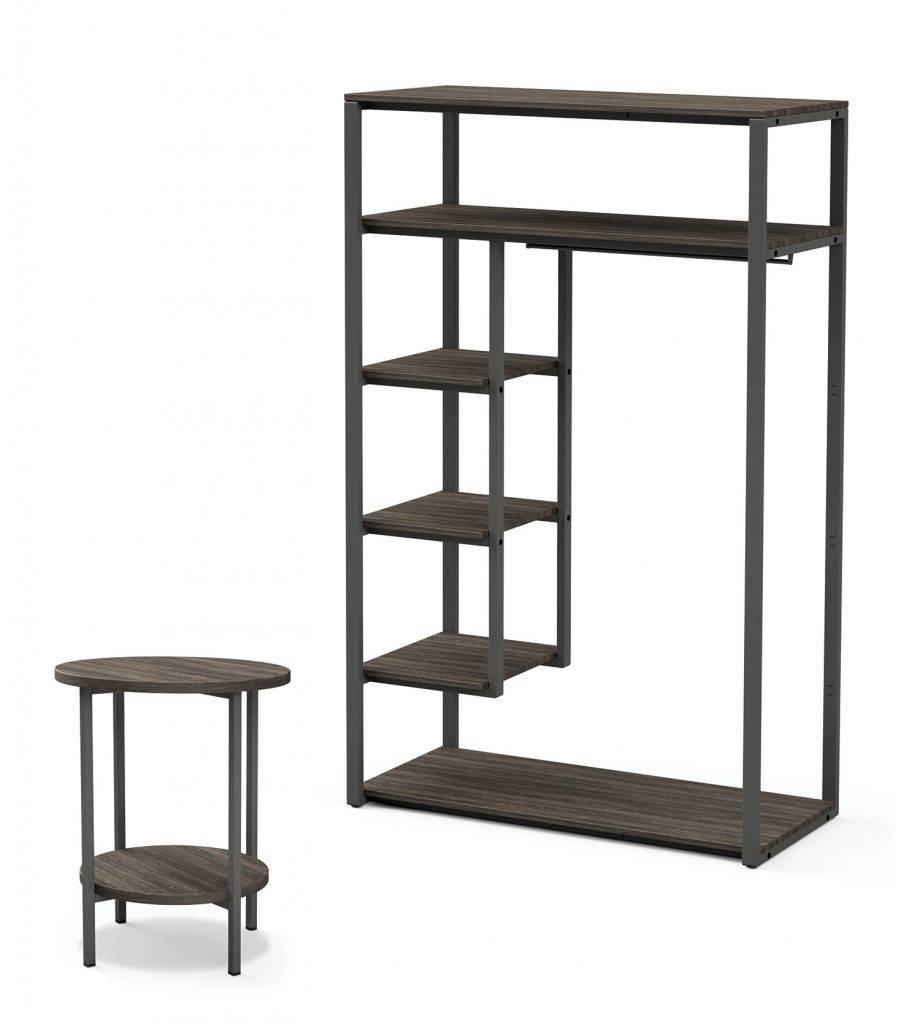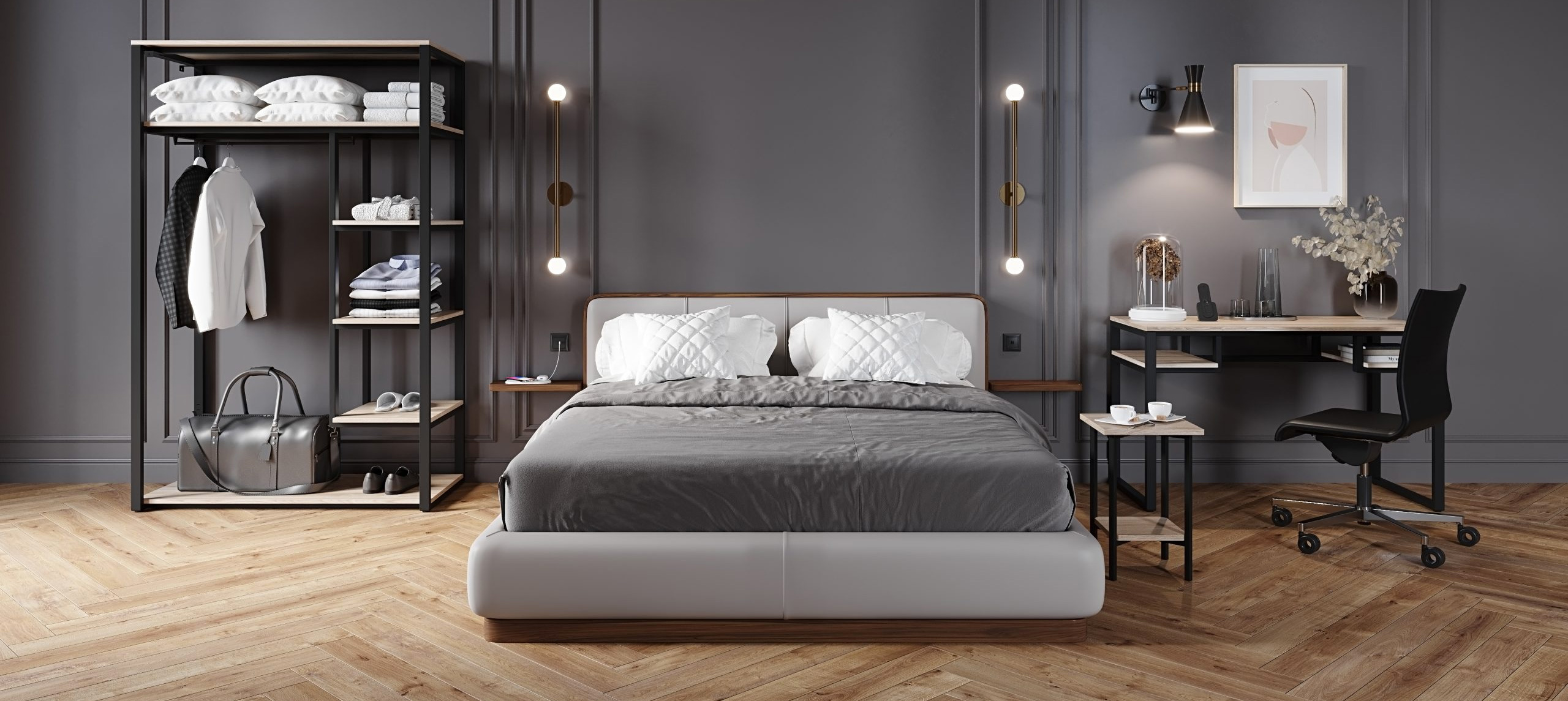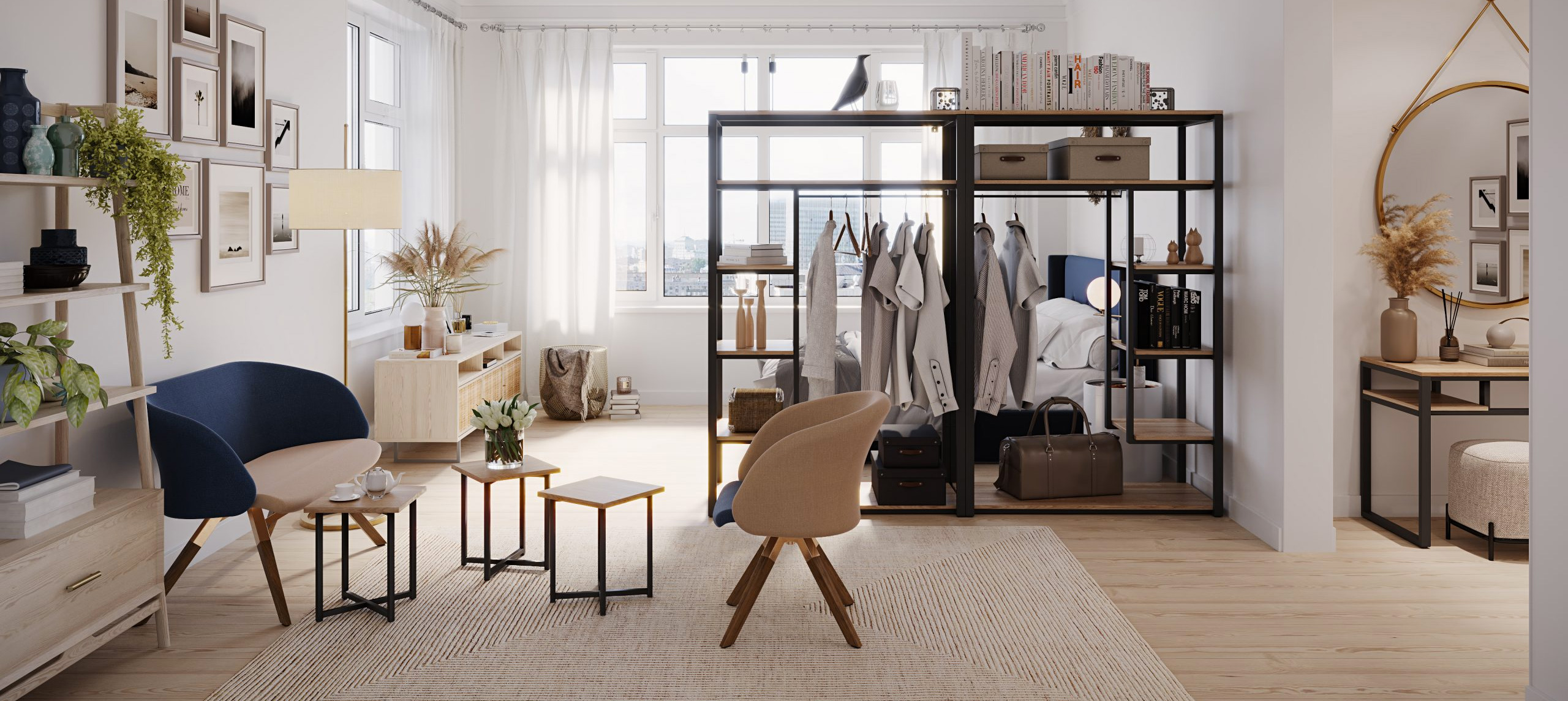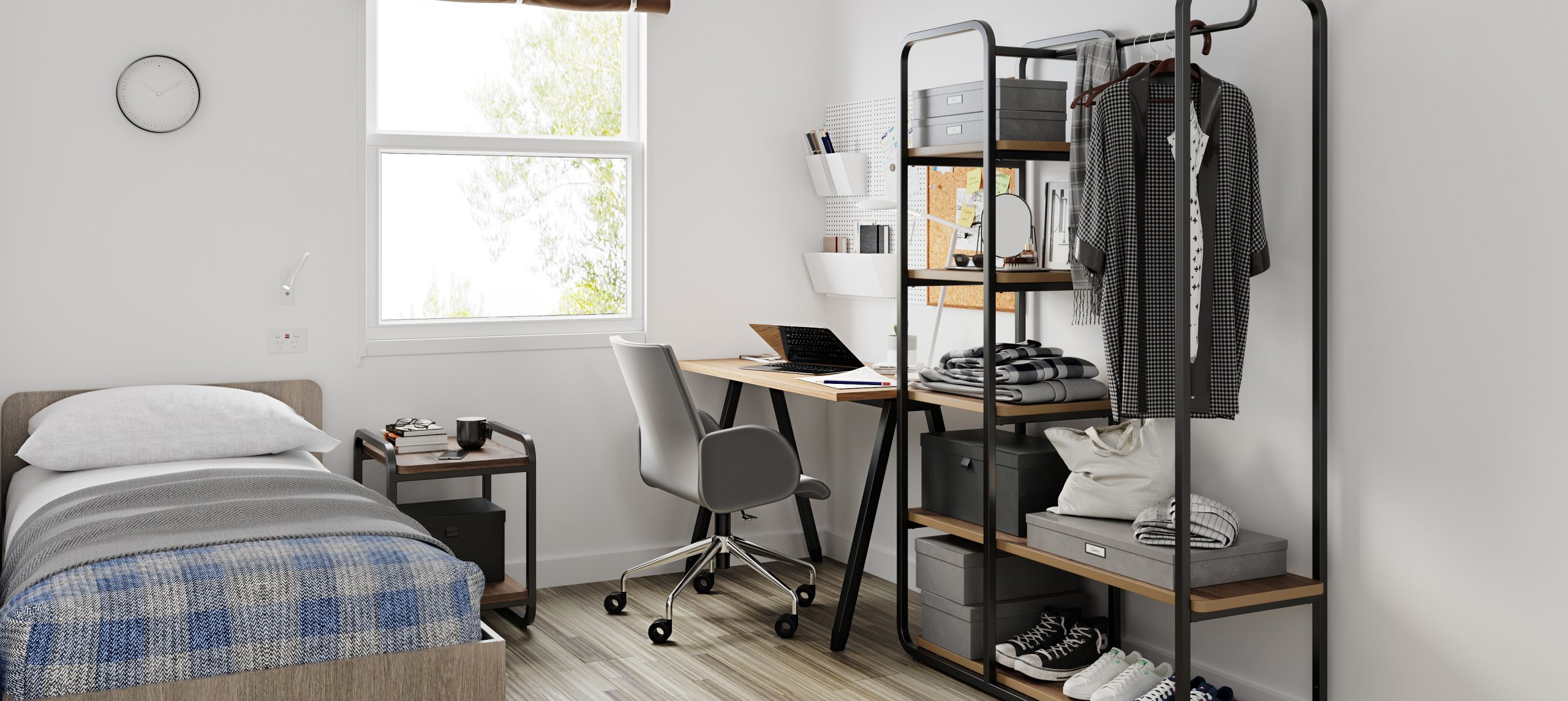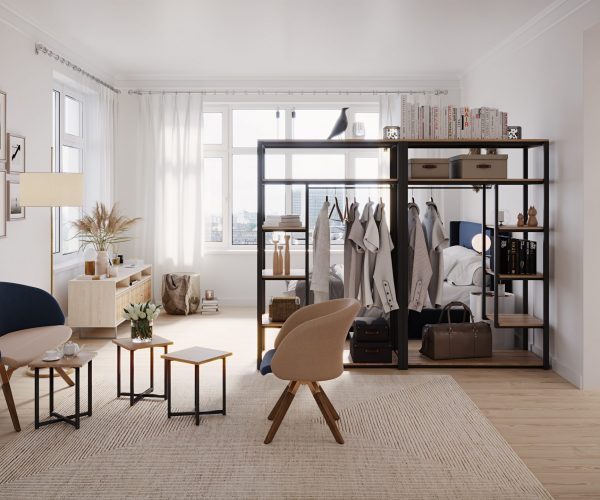 Line Collection
With the Open Concept: Line Collection, which includes an open wardrobe, bedside table, coffee table, and workstation, substance meets simplicity. Perfect for contemporary hotel bedrooms and serviced apartments. Strategically place furniture items to provide efficient storage and workspaces.
Curve Collection
The Open Concept: Curve Collection creates a stylish environment to suit all aspects of student living.
The collection includes a bedside table and a desk, as well as a steel-framed open wardrobe with a hanging rack and various storage shelves. Curved corners provide a modern touch to each piece, resulting in a playful yet professional atmosphere that is ideal for student life.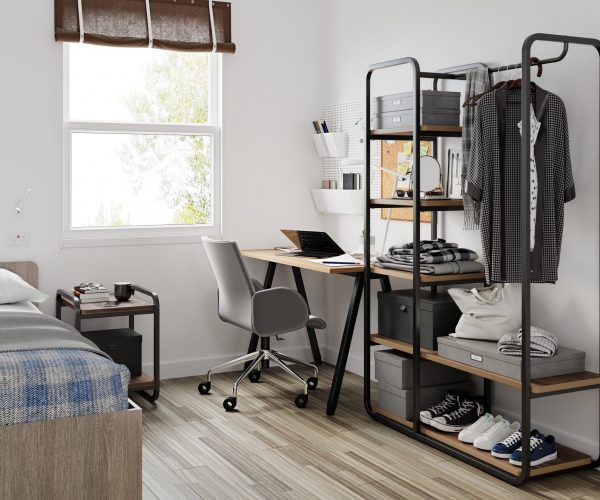 Line Collection
Make your hotel bedrooms and serviced apartments feel more like home
Curve Collection
The Open Concept Curve Collection is a contemporary and durable range designed with student accommodation in mind.