The opportunity to spend time away from home is something most of us will look forward to. For many of us, hotel stays are a chance to kick back, relax and unwind. However, travelling with children (especially young children) can be stressful. While family rooms are available in hotels, there's nothing wrong with going that extra mile to make sure families really get the chance to enjoy their stay. Easing a bit of the burden on tired parents by providing family facilities and thoughtful extras that make things just that little bit easier will be very welcome. From our own parenthood experiences, we talk about what families really need from a hotel stay in this post.
What families really need from a hotel stay
A quick and easy check-in process
Families may have travelled a while before checking in for their stay. The kids will either be over-stimulated and excited or over-tired. The last thing they want is to have to join a long queue to access their room, especially if they're arriving in the evening. Where possible, arrange a separate check-in process for families. Maybe even offer a dedicated family casual seating area where the kids can play or sit down and play their devices while waiting, so their parents can check in fuss-free. Offer any baby essentials such as baby wipes and nappies that they may have forgotten to pack. If they've requested a travel cot or crib, ensure this has been set up ahead of their arrival. This means they're able to put their tired babies/toddlers down to sleep as soon as possible. A smooth check-in can really set the tone for the rest of their stay.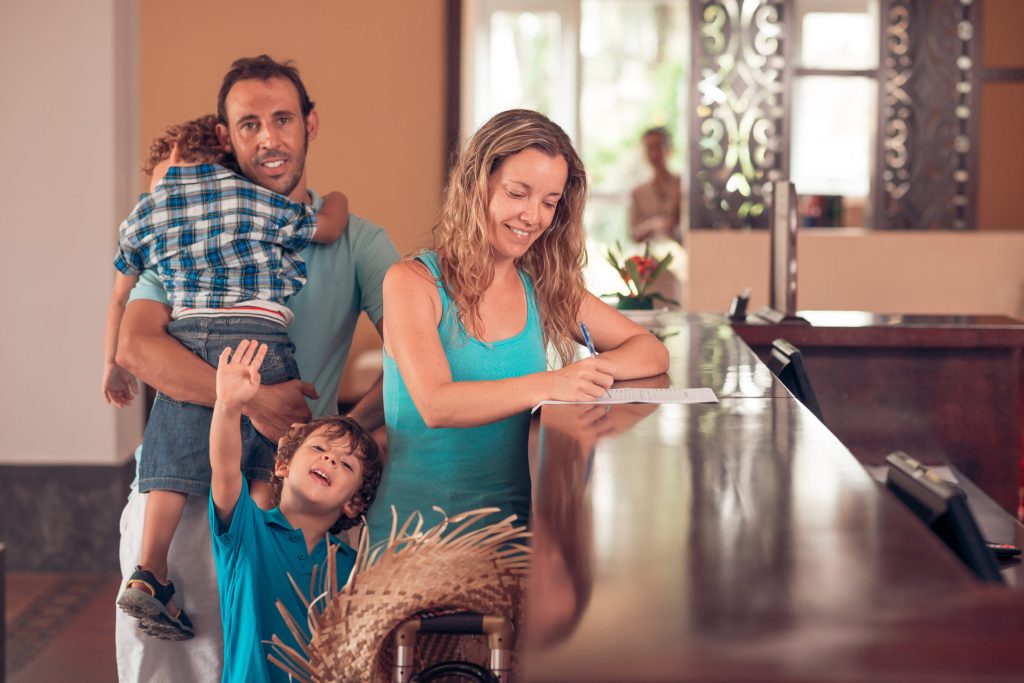 Decent sized family rooms
As we mentioned earlier, many hotels offer "family rooms" but a lot of the time, this just means adding in a travel cot or converting a sofa into a bed. These rooms can be tight on space leaving you without a relaxing "living" area. This also often means families with older children have to share a sofa bed which is not ideal. If your hotel is able to accommodate it, turn your larger rooms into family rooms so there's ample space for beds and a living area. If space doesn't allow this, at the very least ensure everyone has their own bed. Another option is to offer those with older children connecting rooms but at a reasonable rate. All too often there's not much of a discount for connecting rooms for parents to consider this alternative.
Create a more flexible space to move around
Hotel rooms are designed to be as versatile as possible and on every occasion, you will find a desk and chair in your room. This is great for people that are on business but how many other people actually use it? What would be great is a folding table. If guests need it, they can use it. If not, simply fold it and place it out the way or ask reception to remove it. This would be a far better option than a fixed table.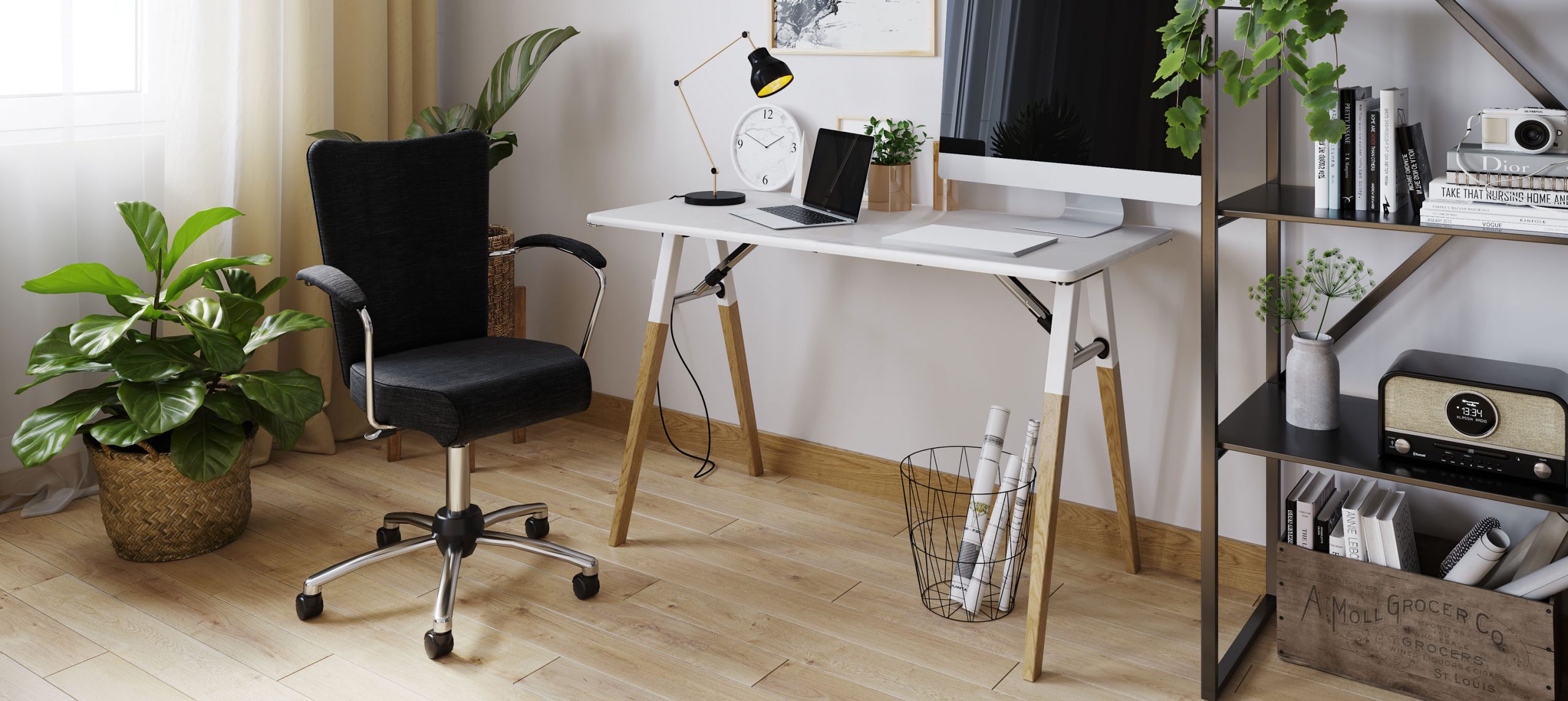 A place for shoes
It sounds like a rather strange request, but if you think about it, we all have somewhere to put our shoes at home, so why not in a hotel room too? It will encourage families to take off their shoes on entry and stop them from being kicked into a corner. Or worse still, stop your guests or their children from tripping over them on the way to the bathroom in the middle of the night. It also keeps the room nice and tidy during their stay too.
Heated towel rail
Hotels kindly ask guests to reuse towels, but if they have nowhere to dry them, they're either still damp for when you need them next, or have that horrible smell. Providing a heated towel rail will encourage people to reuse the towels, reducing water usage and carbon emissions rather than leaving them in the bath for housekeeping to replace each time. Consider offering kid-sized towels for families too as this will take up less space and be easier to dry.
Drinking water tap
Water is a necessity and when you need it at home you simply go to a tap and there you are. If hotel rooms were to provide a drinking water tap it would be a revelation. No more hunting around at stupid o'clock to find a local garage or waiting for room service to get to you to quench you or your child's thirst. The humble drinking water tap would be such a refreshing change – literally. This not only benefits your guests but also the planet by reducing plastic bottle waste which is a serious problem all industries need to address.
Power up devices
USB ports, plug sockets and even wireless charging are now a must for every hotel room. We rely on these for charging our devices so you can imagine how many devices a family has with kids in tow. Their homes will be fully equipped for charging these devices but things are completely different in a hotel room as ports and plug sockets are often limited. At the very least, ensure there are a good number of wall plug sockets available within the room. Parents will usually come armed with suitable chargers for multiple devices for things like phones, tablets and portable games consoles, but generally won't pack multi-plug adaptors. There's also the option of introducing smart tables or stools with built-in charging ports to allow the kids to play at the table.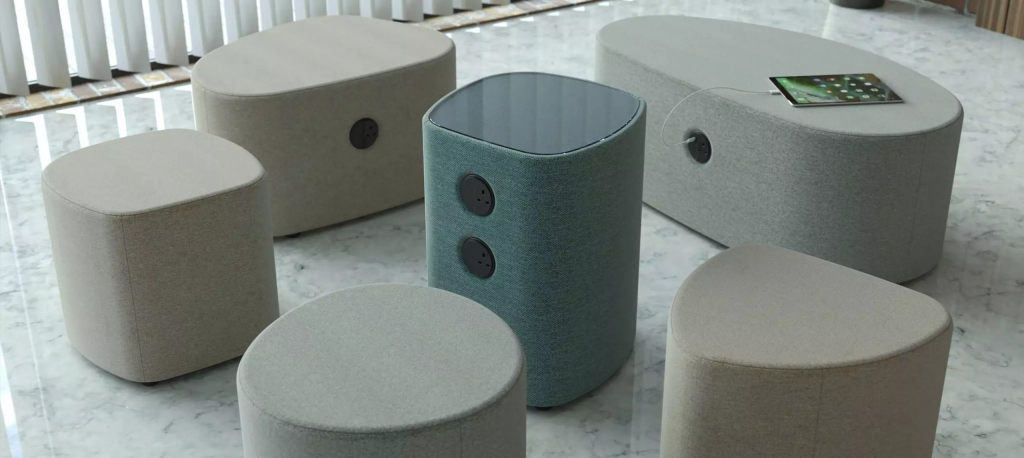 A mini-fridge
And we don't mean a minibar filled with items that your guests can buy, we mean an actual mini-fridge that can be used to store things like baby milk, snacks for the kids and bottles of water (if there's no drinking water tap). A fridge that guests will be able to make full use of.
Make their stay easier
When families stay at hotels, more often than not they'll live out of their luggage, digging through the clothes each day. Unfortunately, unpacking clothes in drawers is not only a job no one wants to do, but it also leads to the inevitable hunt around for clothing as you've forgotten where you've put things. Make unpacking easier and avoid the stress of going through every drawer to find your favourite kids t-shirt with open cabinets and shelves. Not only will the family be able to visually scan over the shelves, but it also removes the danger of little fingers getting caught in drawers and doors too.
Taking on board just some of the ideas above will place you in good stead with travelling families who will be impressed with the family-friendly service and facilities you provide, making them more likely to return time and time again.
Get in touch to discuss how Burgess can help create the ideal hotel room for families.