TriSmart is a range of coffee and poseur height tables. Offering integrated technology through wireless and twin port USB charging, this table provides quick and convenient options to recharge devices on the go. The design complements our Configure-8 range, allowing you to match your conferencing areas to your break out spaces.
With a choice of two height positions as well as five table top styles and base options, the TriSmart will seem at home in a huge variety of spaces.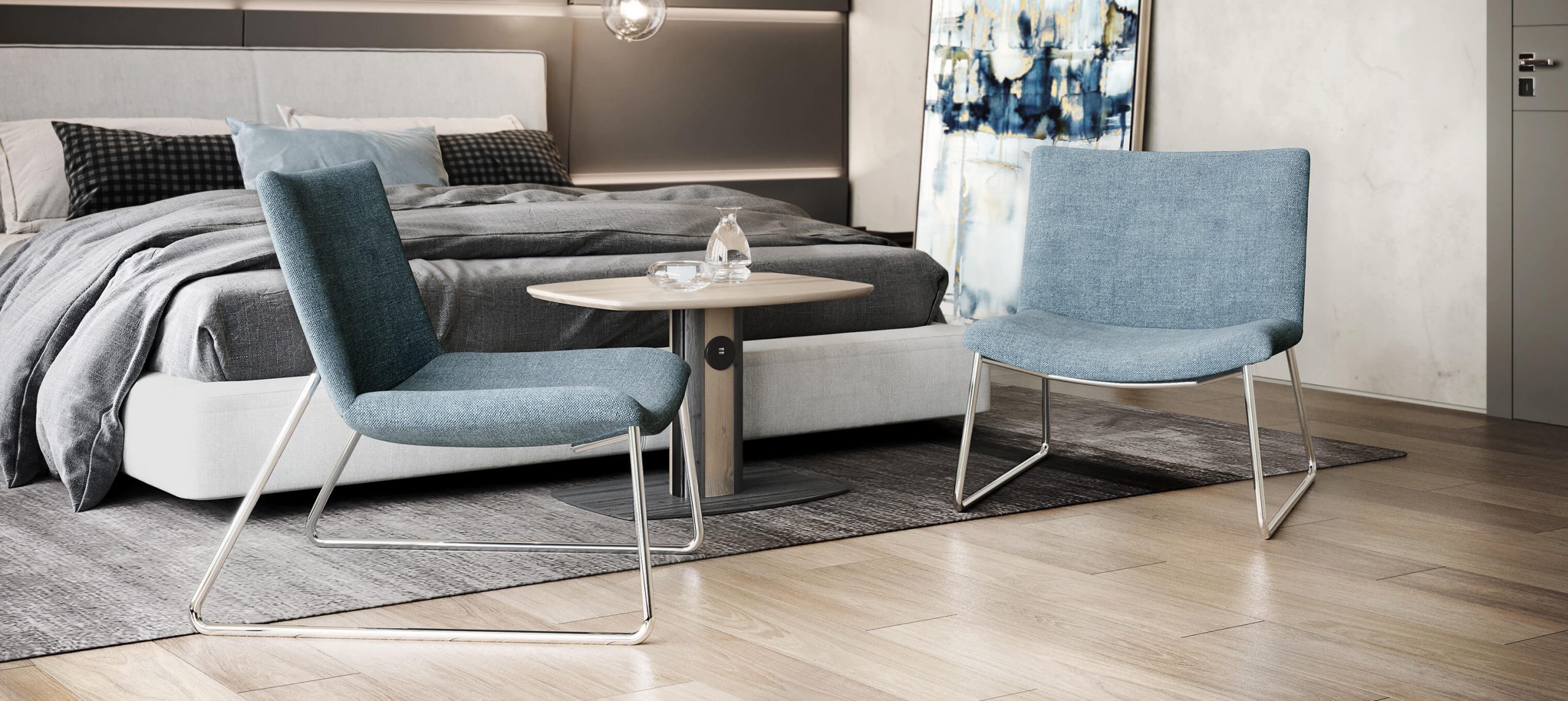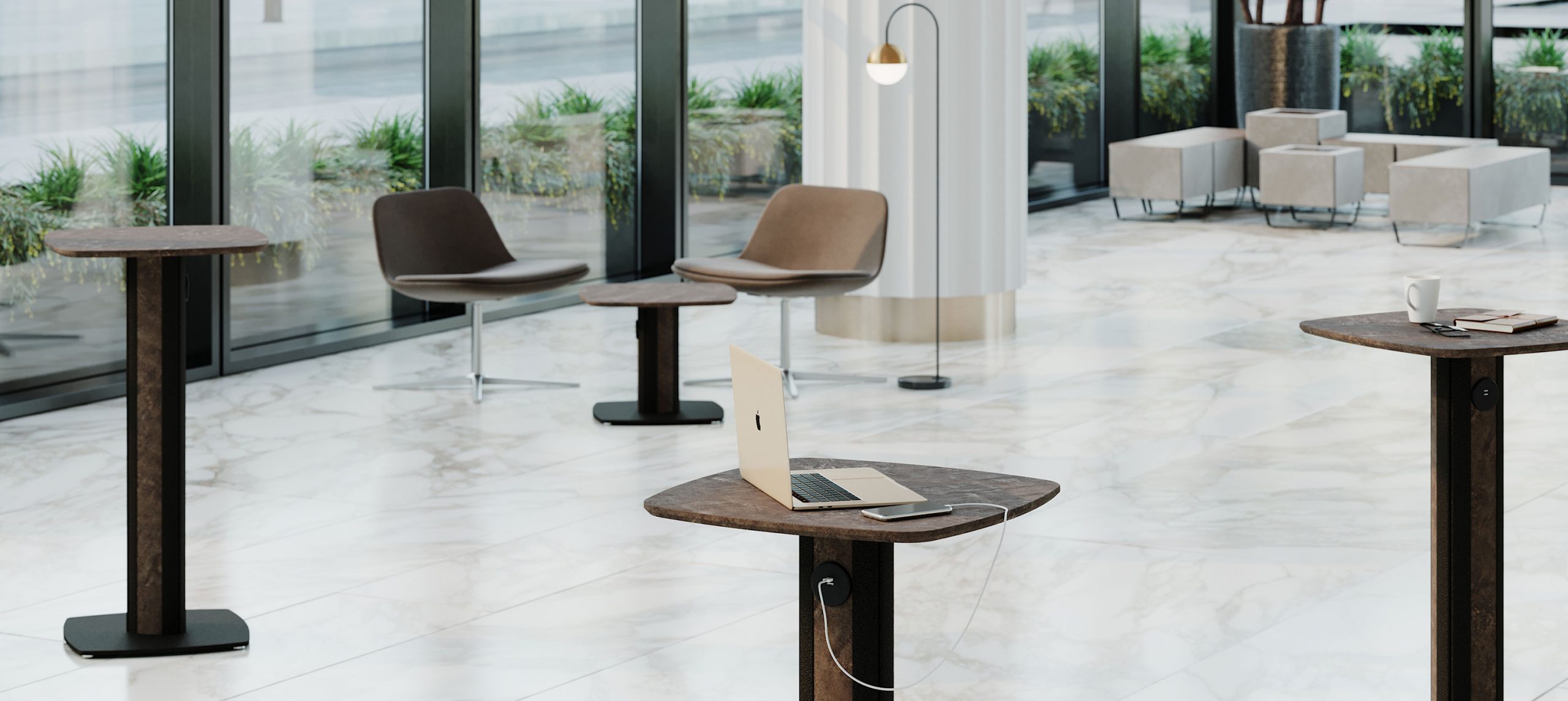 Tables
Guests appreciate somewhere to sit and work whilst away from home, find the right table to suit your space thanks to our vast catalogue of designs.