Our Junea® range offers a choice of seven different bases, in high-back or low-back models, as well as an elegant 2-seater sofa.
The range is on-trend and extremely comfortable, working well in casual seating areas as well as in meeting environments. Each range comes with a great choice of fabrics, including faux leather, adding to Junea®'s versatility. Define any casual space, from lounges, bedrooms, meeting rooms and more, and bring your design dreams to reality.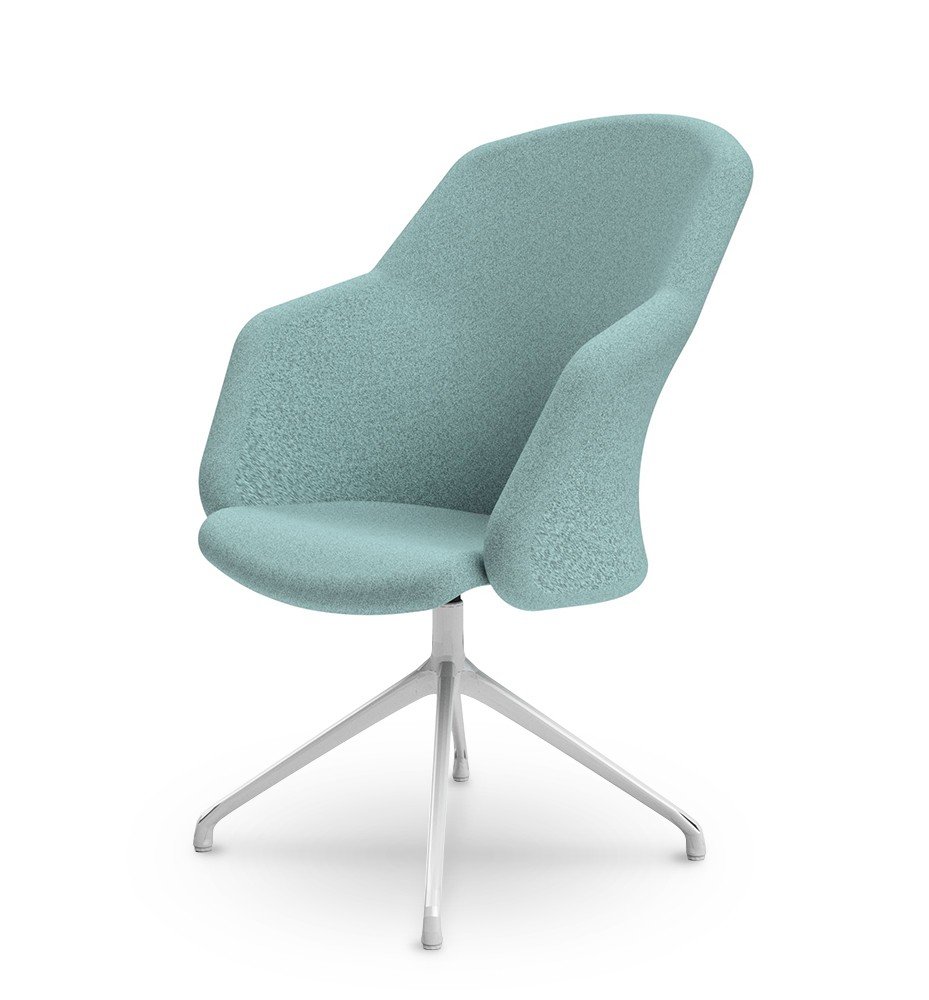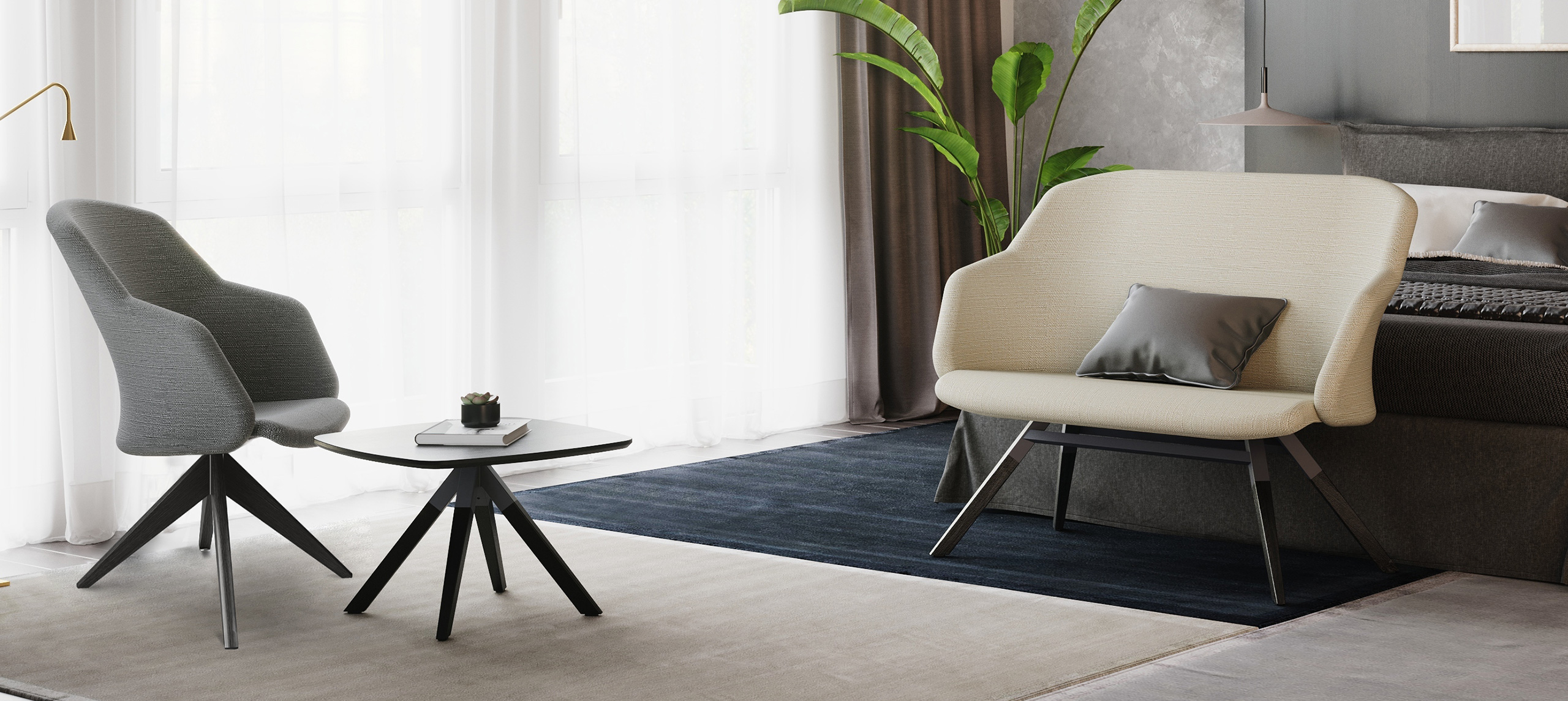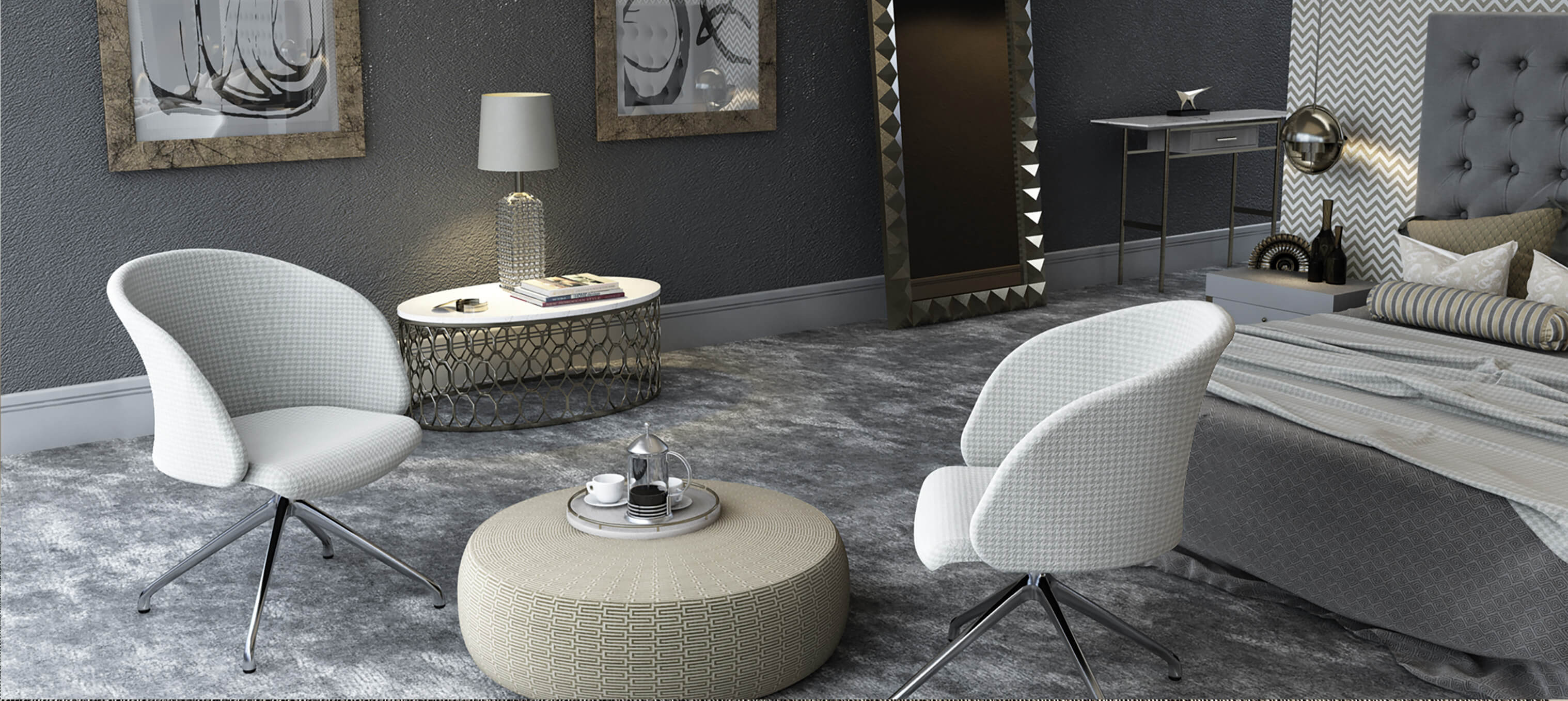 Junea Lowback 2 3036x1358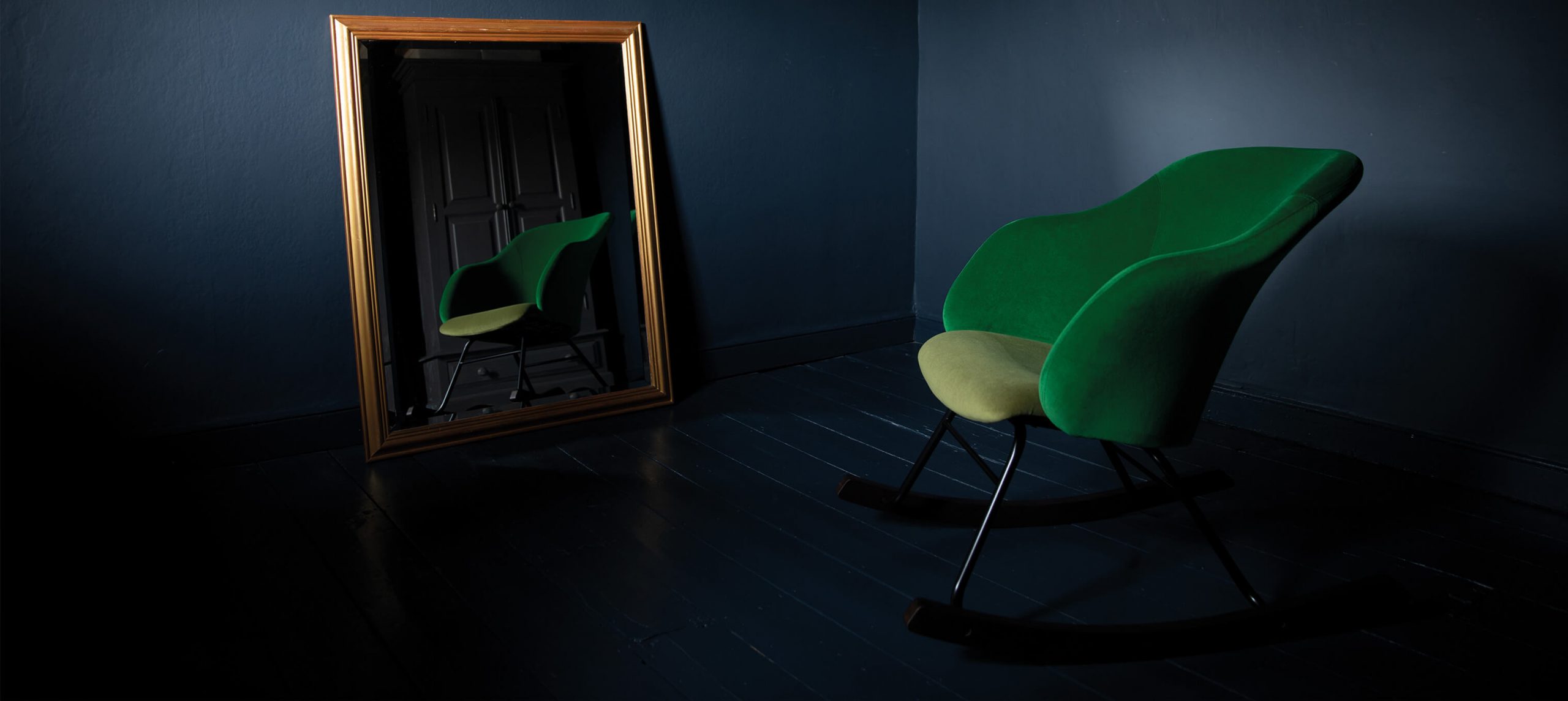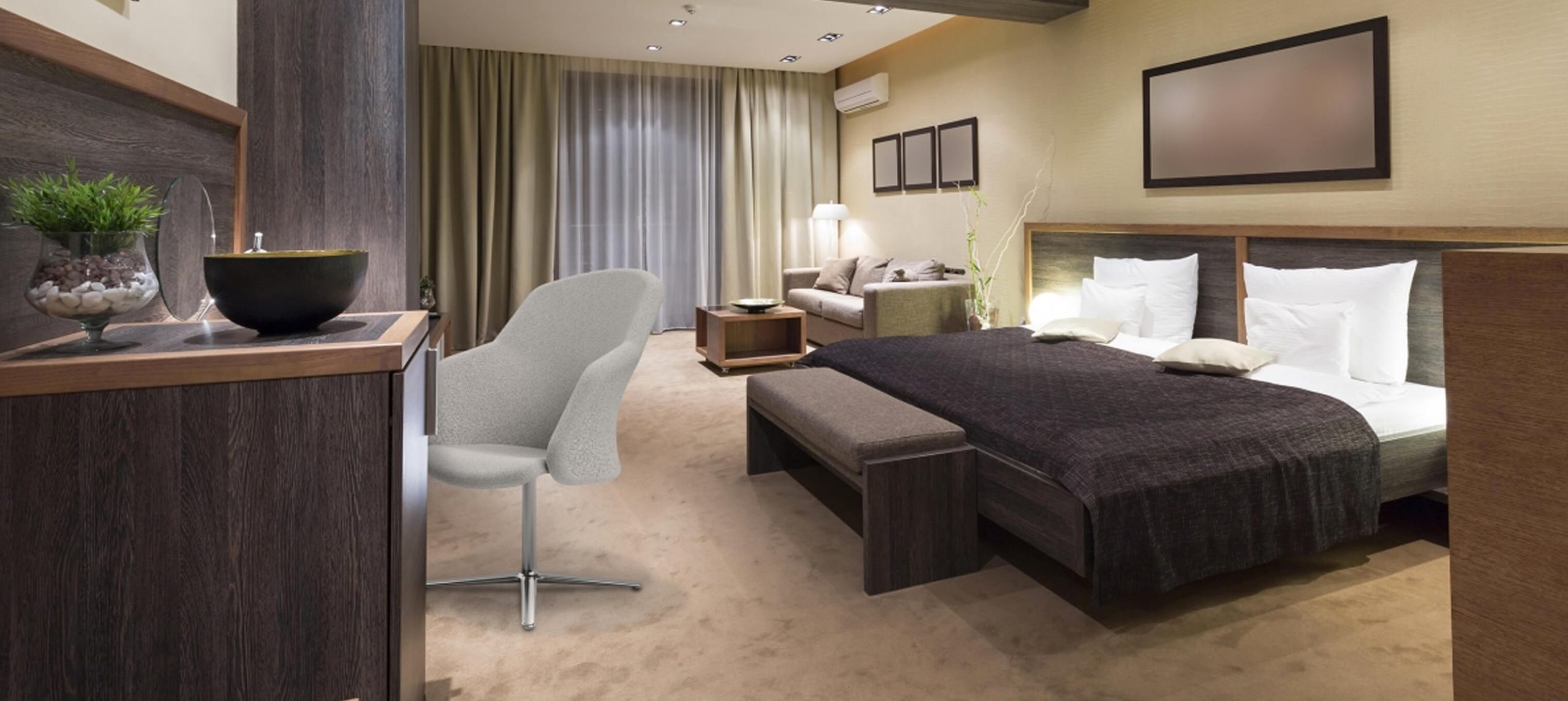 Junea Lowback Hotel Room Hero 4 1500x671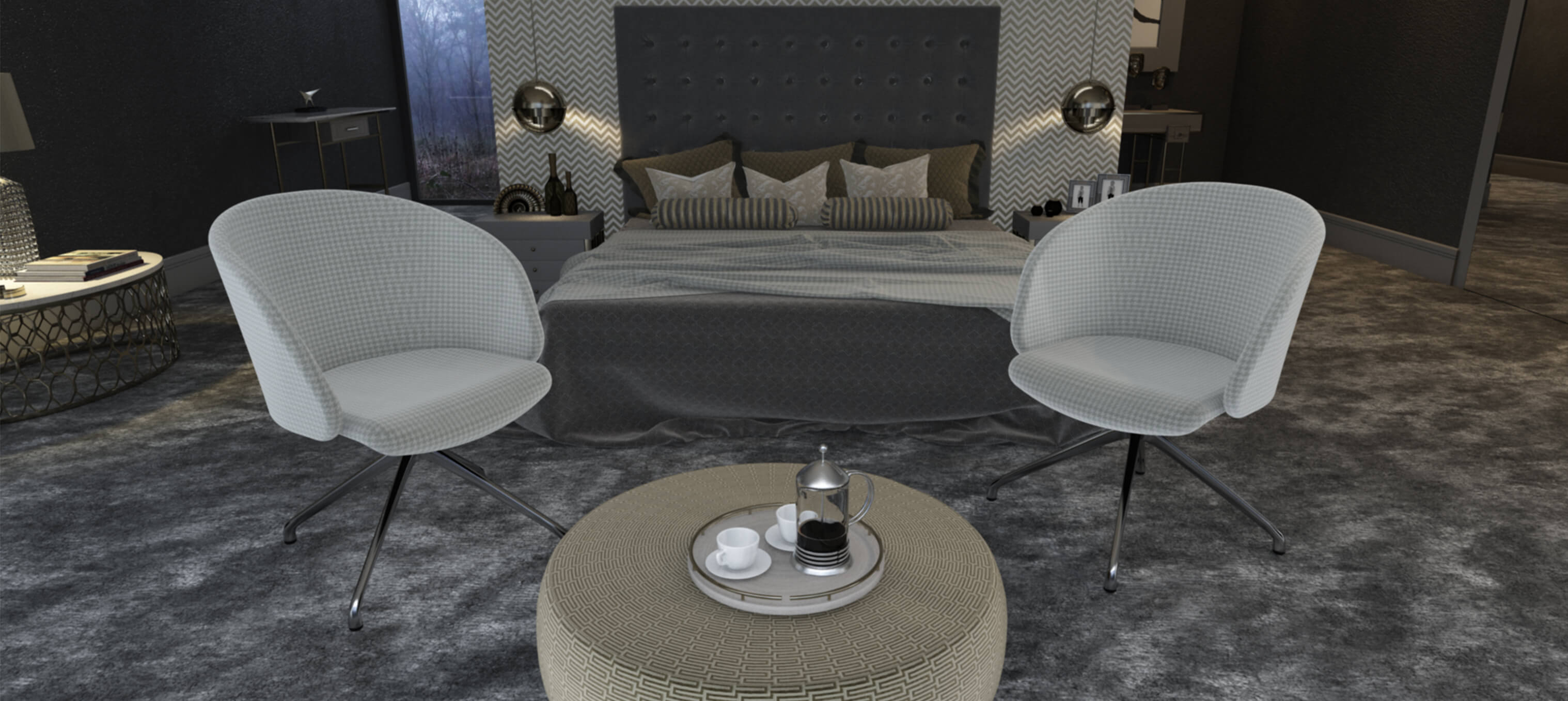 Junea Lowback 2 3036x1358
Chairs
Whatever your needs, Burgess has a chair to suit you. Decades of experience in the hospitality industry has taught us to listen to our clients and anticipate future market developments.
We have learnt the best way to provide our customers with the high standards they deserve is to manufacture our own products, so Burgess is future-proof.
Our chairs maximise room space without compromising on comfort or quality.
They are easily moved and stack to store safely. Our industry leading unique designs can't be found elsewhere, and our variety of fabric and finishing options means you will find exactly what you need for every occasion.
Soft Seating
Including casual seating into your design package adds an element of quality and professionalism to your setting. Join the growing trend for a home-away-from-home look by introducing casual seating to your space, giving guests a comfortable place to relax.
This category isn't exclusive to seating, you'll also find small tables with the option of integrated technology that requires no set up, as well as some of the chairs Burgess are known for the world over.
Base Options
Burgess offers the Junea with six different bases; raised 4-star base, 5-star base with castors, low four star base, 4 star wooden base, a cantilever as in this example, and a rocker base. There are also multiple base finishes including: polished aluminium, chrome, black & white powder coat, natural, walnut or grey stained timber. Generous proportions mean this multifunctional collection can be used in meeting rooms, hotel bedrooms or is equally suited to relating in lounges and breakout areas.
Note: Rocker base only available in Junea highback chairs
Select a Junea range below to see full product measurements