Create a striking display perfect for your space
Nestr is a range of presentation tables ideal for use with buffets, displays and more. 3 height options seamlessly nest together to reduce storage footprint, and with rectangle and square shapes, you get flexibility on layout design.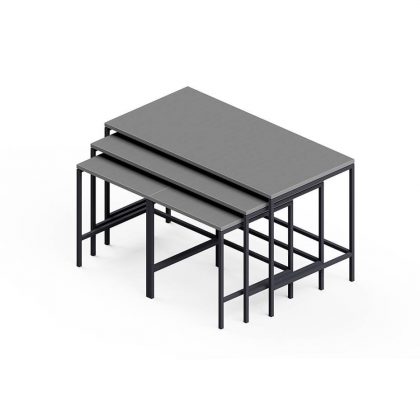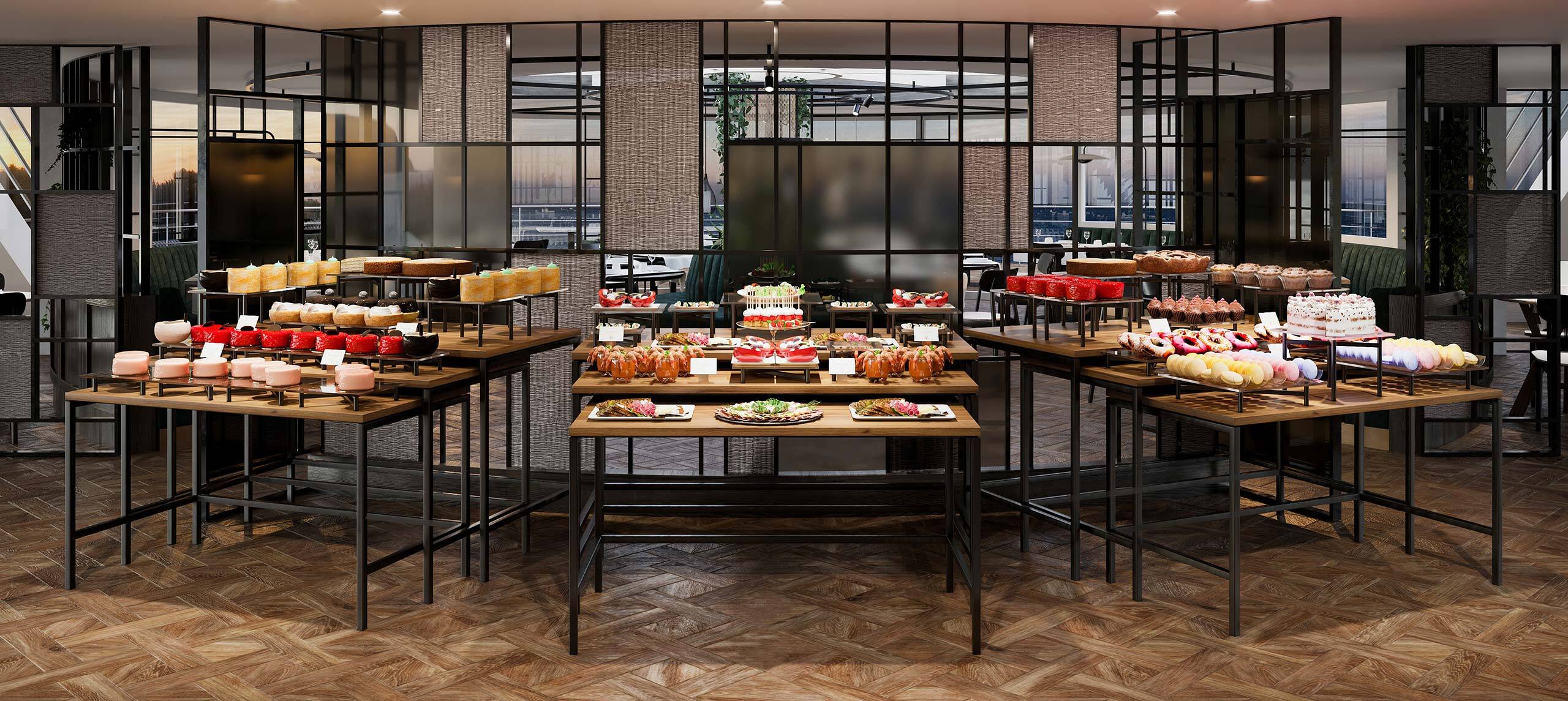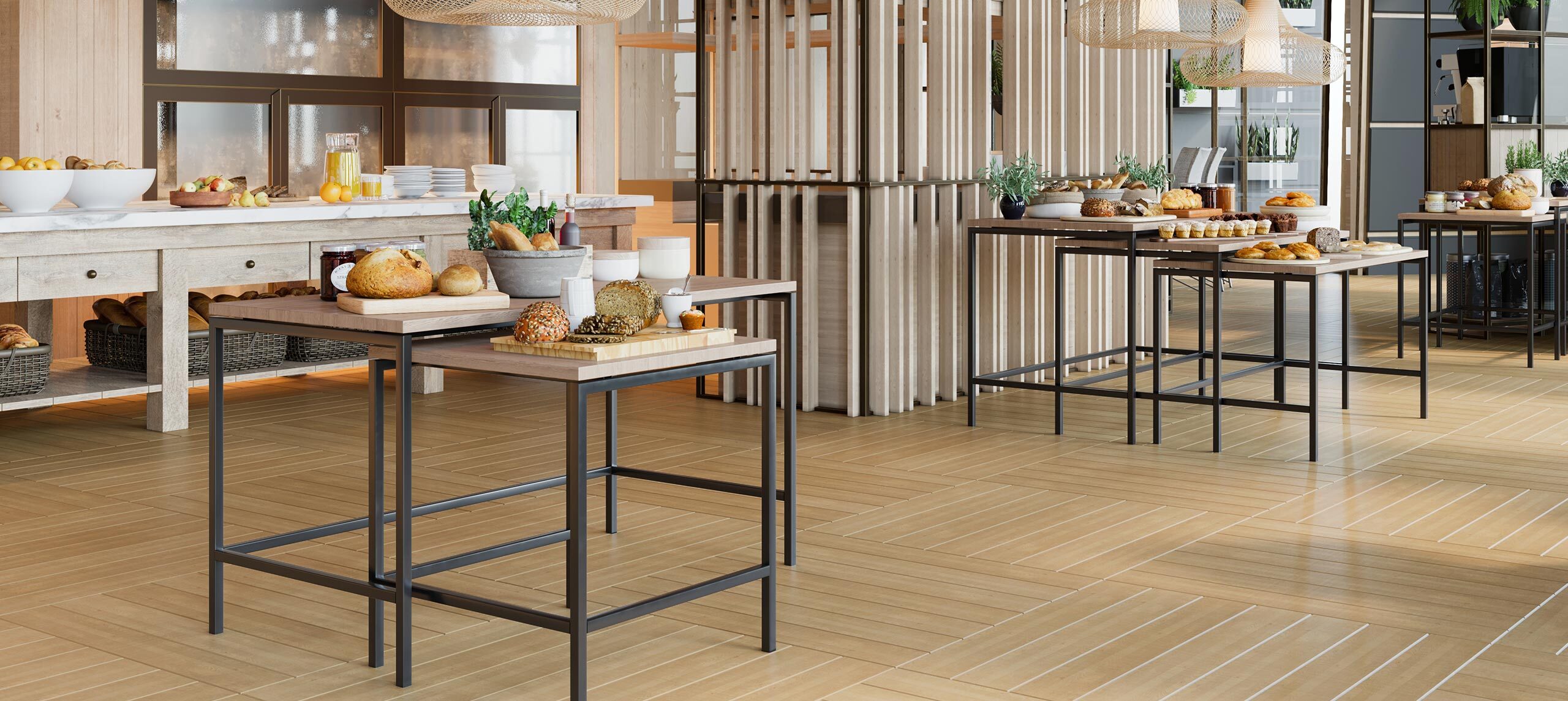 Tables
Table range lets you nest them together for a clean storage solution.
Additional elevation stands allow different display options.