Our Dynamic Flip-Top folding tables
This Configure-8 Flip-Top table offers a superior nesting table system for meetings and conferences. Available in three designs, the rectangle, half round and corner tables, the Flip-Top mechanism are all quick release – saving you time setting tables. The tables can be stored with the top in the vertical position, saving valuable storage space. Underneath, the anodised aluminium leg frames are positioned to the ends of the table, giving enough space for everyone to sit comfortably.
We also offer a power module specifically for Configure-8 Flip-Top, the Evoline, a modesty panel and multiple finishing options so that your table looks perfect.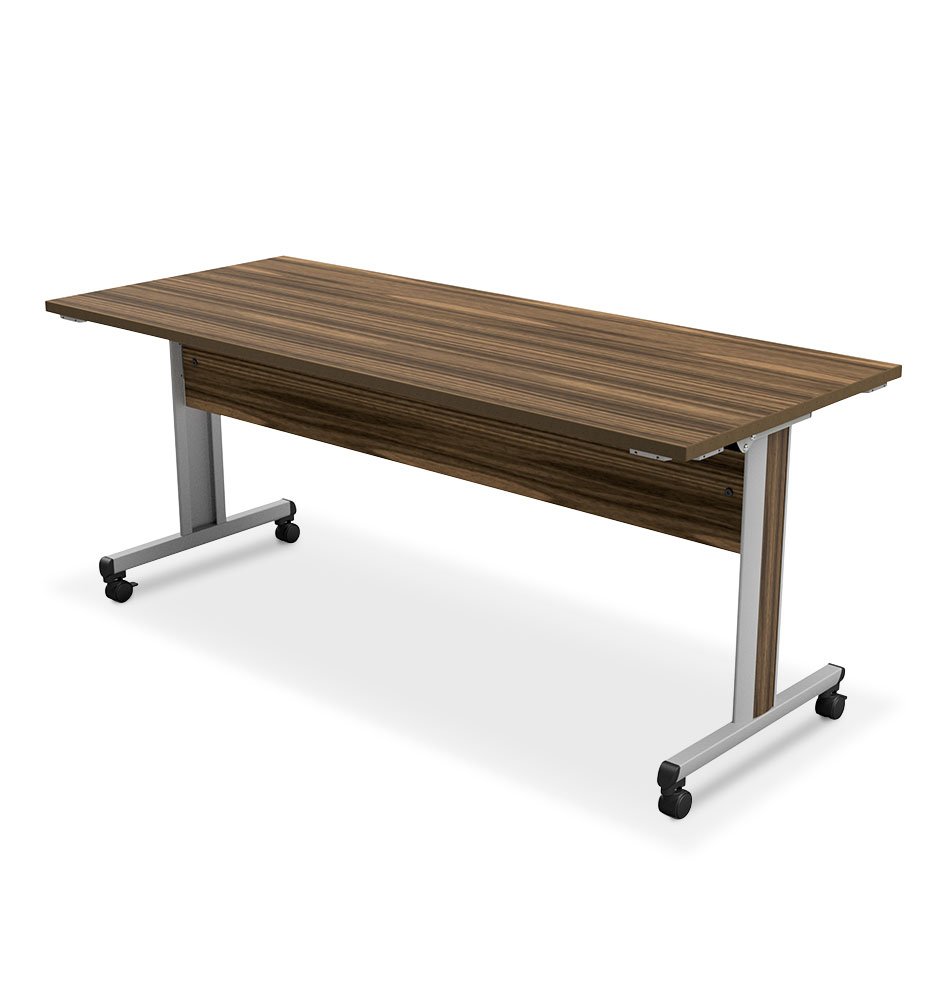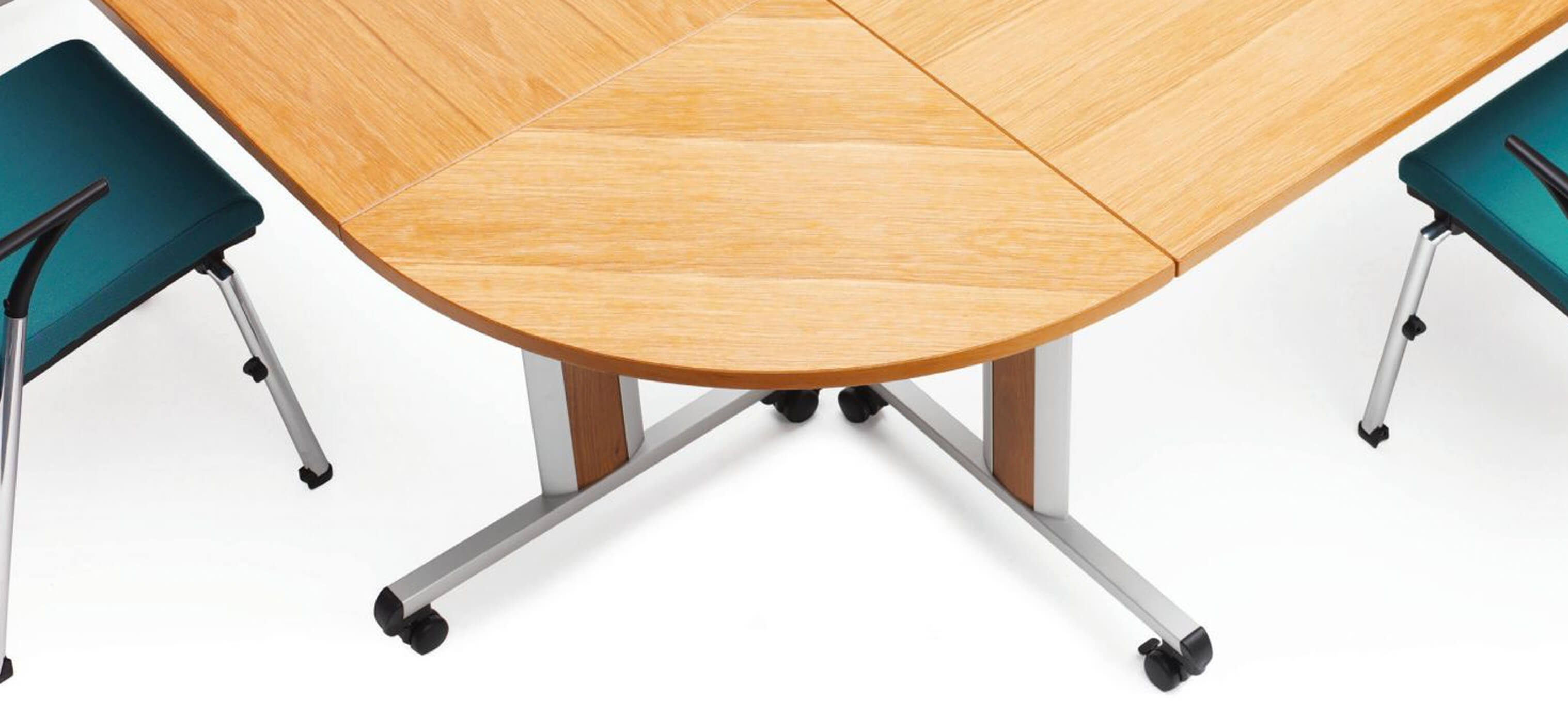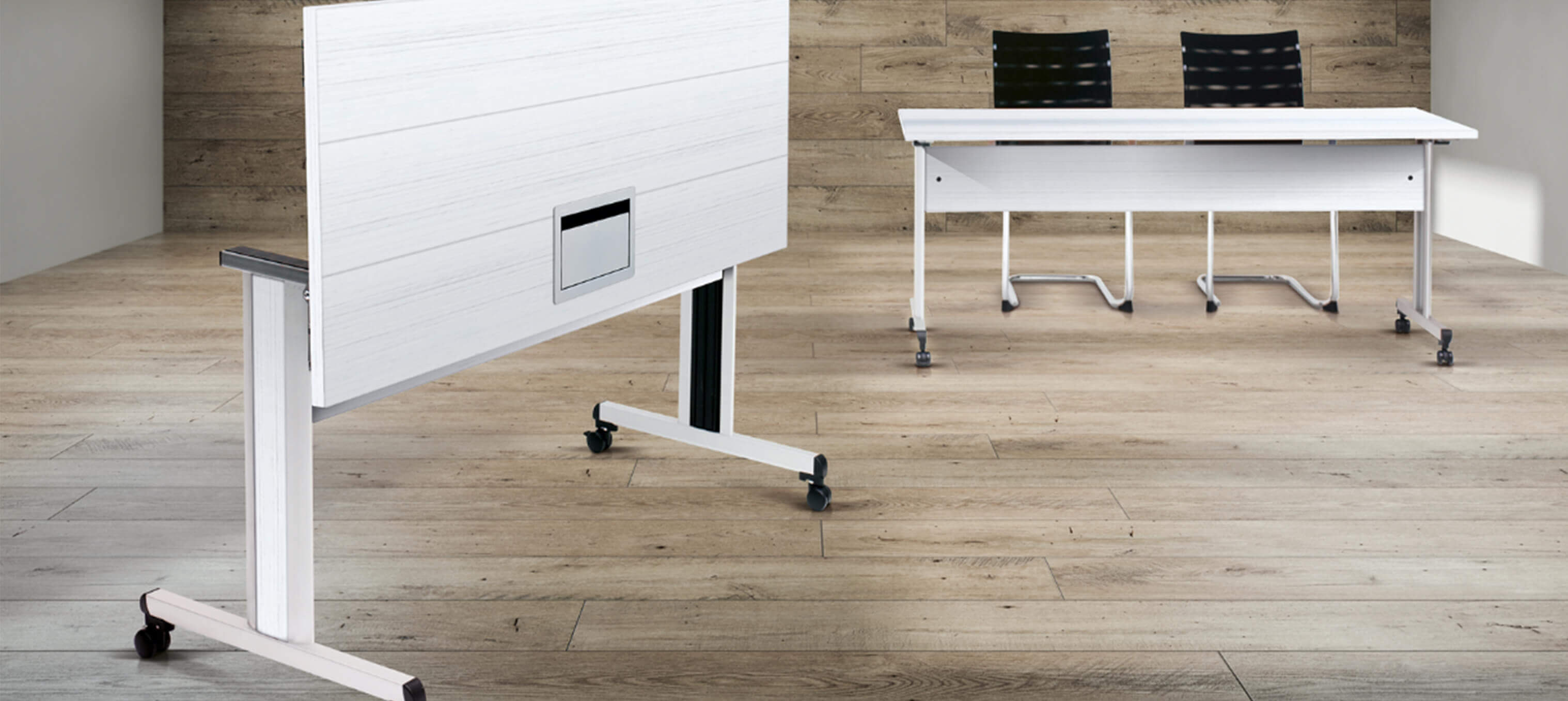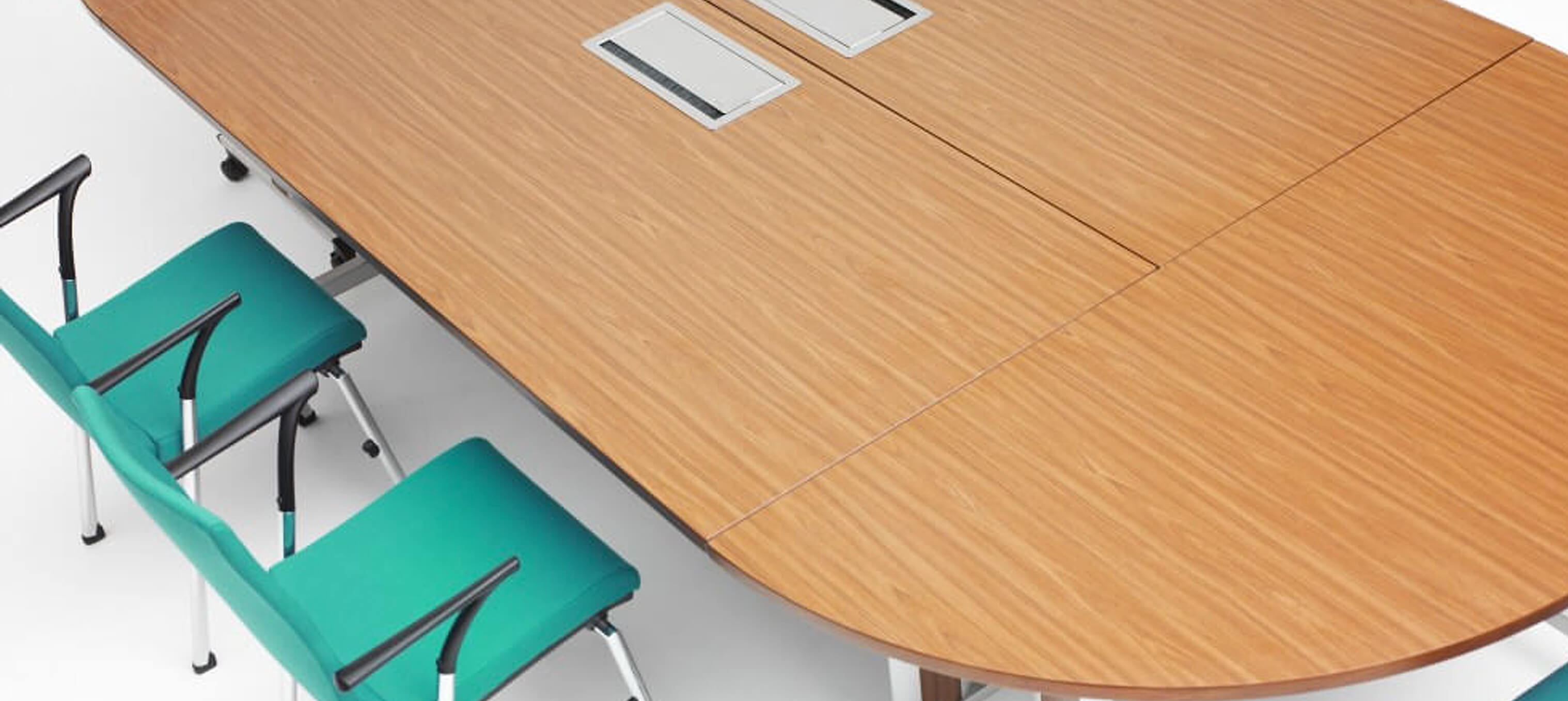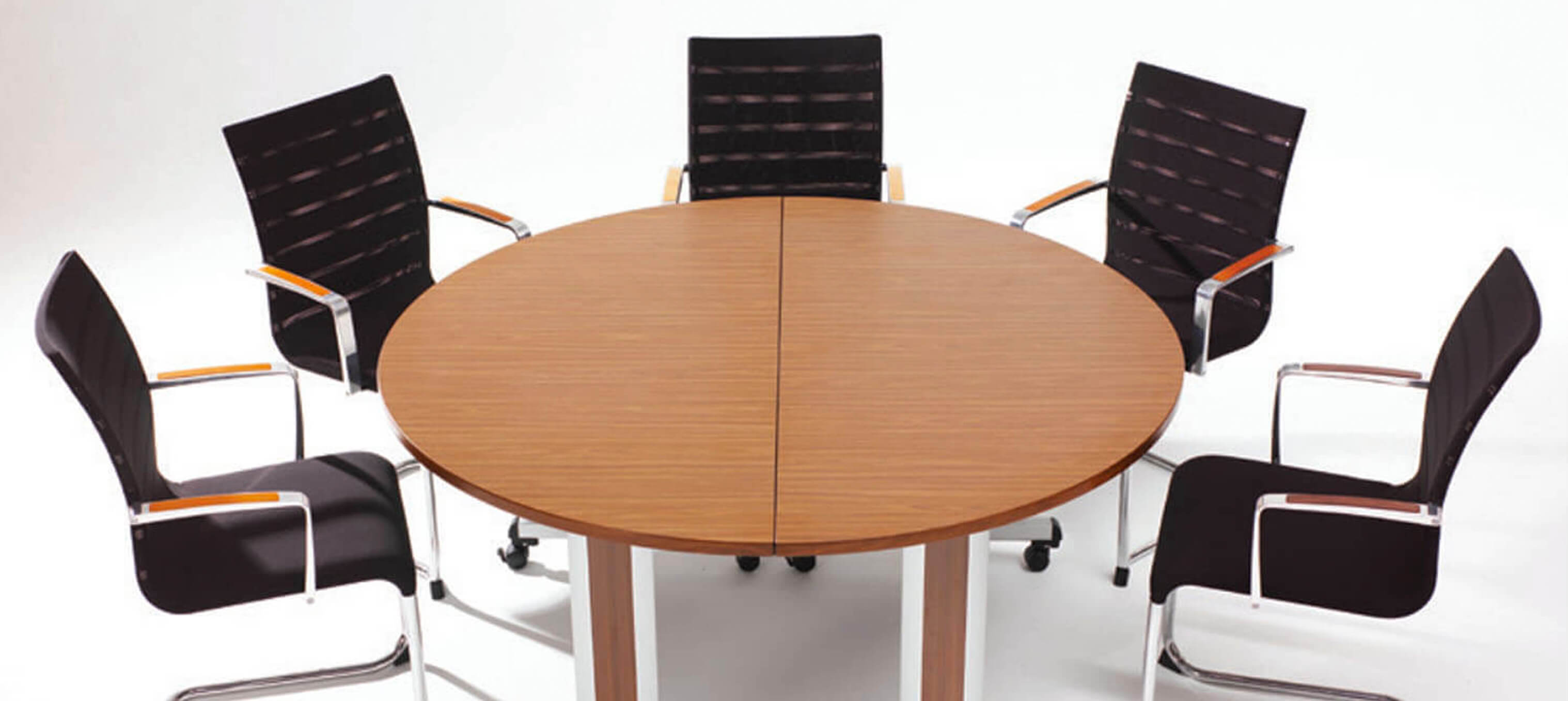 C-8 FLT Rectangle
The Configure-8 table range is designed with anodised aluminium leg frames as standard, making each product sleek, lightweight and perfect for a modern boardroom. Burgess understand that our customers need to have the option of moving our furniture for cleaning or rearranging function space therefore this range is exceptionally light weight. The largest table – 180cm x 75cm rectangle – is under 25Kg. Tables can be stored in echelon with the top in this vertical position or flat on our purpose built trolleys.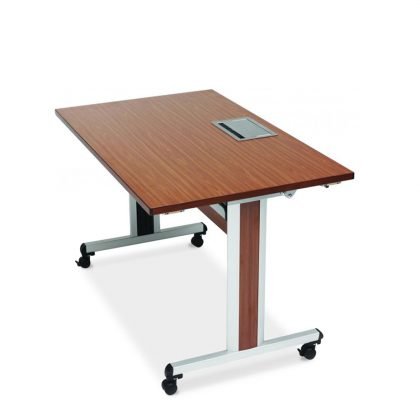 C-8 FLT Half Round
Configure-8 combines features from our best selling FlipTop range into this sleek contemporary design. There are multiple finishing options including this real wood laminate with 3mm hardwood edges and leg infills. Join two half round tops to create a round table, perfect for informal meetings and discussions. Optional extra power modules designed for this range and a hidden cable tray mean that everyone around the table can stay fully charged.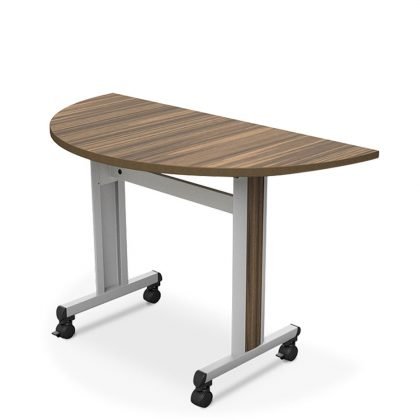 C-8 FLT Corner
Each table in the Configure-8 Flip-Top range has a rotary latch, allowing you to combine multiple tables to make exactly the layout needed. This corner unit comes in the same wide range of finishes so you can blend it in with other Configure-8 tables. We recommend using this corner piece with the half round and rectangle tables to make a large boardroom table.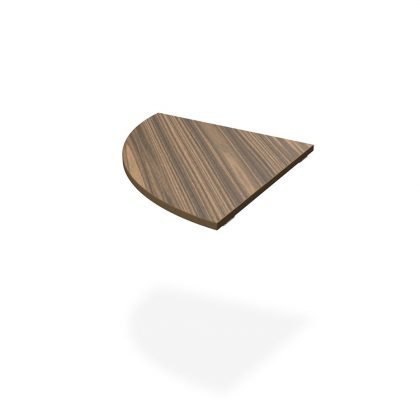 Tables
Sturdy and reliable, our unique designs are loved across the world.
For conferences, meetings and formal dining events, our customers trust us to deliver expertly manufactured designs that move and store with ease.
There are many design options to choose from but even if you cover our furniture with a tablecloth, you can feel confident our furniture will stand strong for years.