Simbia® is a luxury dining chair that is enjoyed at many prestigious venues around the world. It's elegant contemporary styling with outstanding design and quality will complement any room. With four back shapes to choose from and two different widths, the contemporary asymmetric design stacks six high to save storage space. Extra features including bespoke back decor are available on request.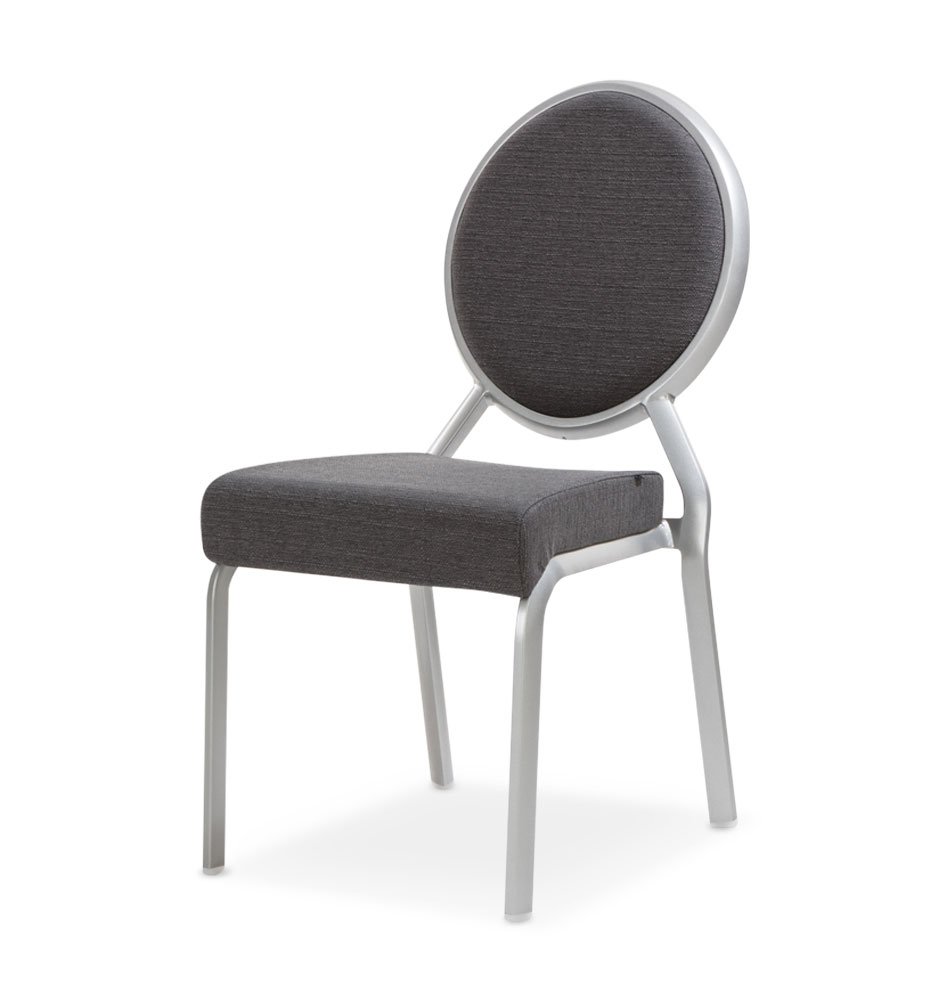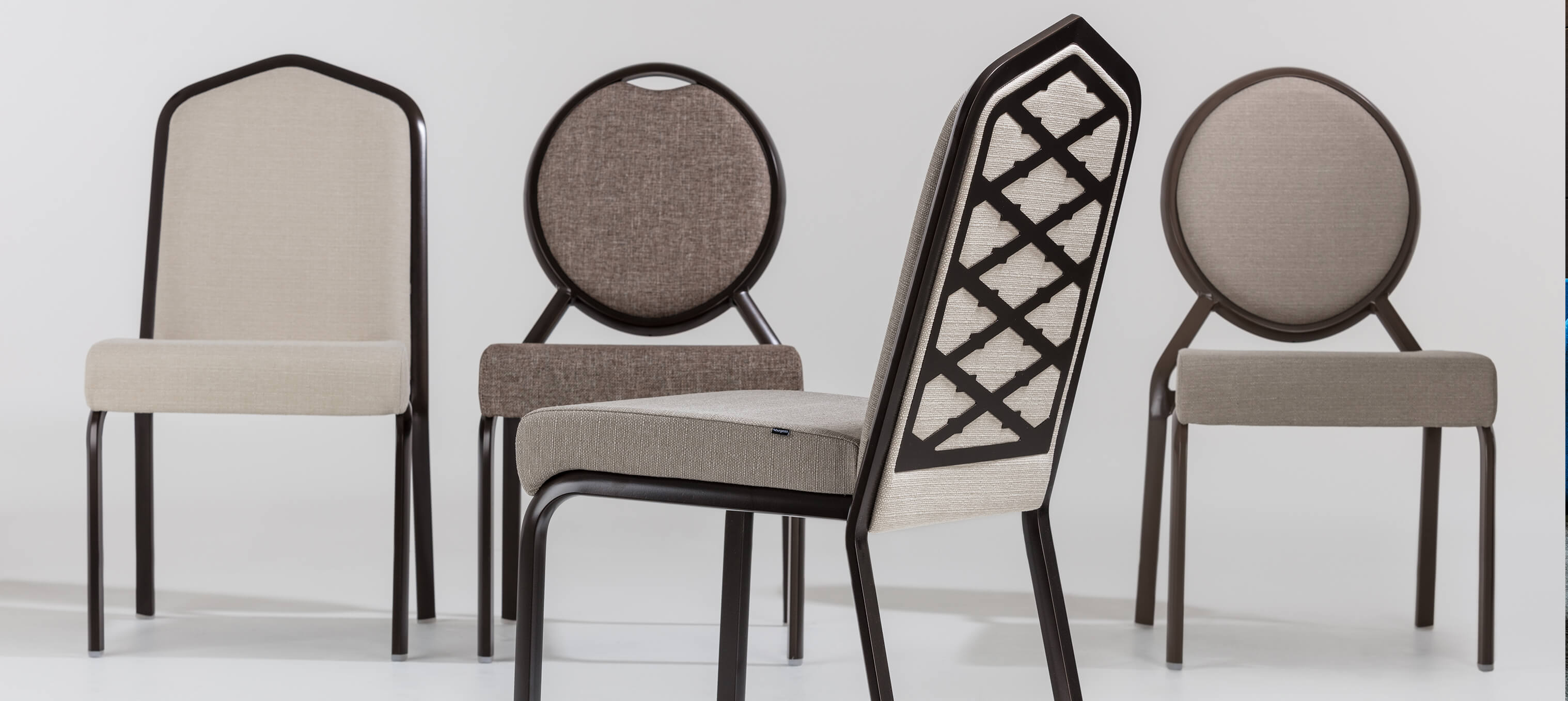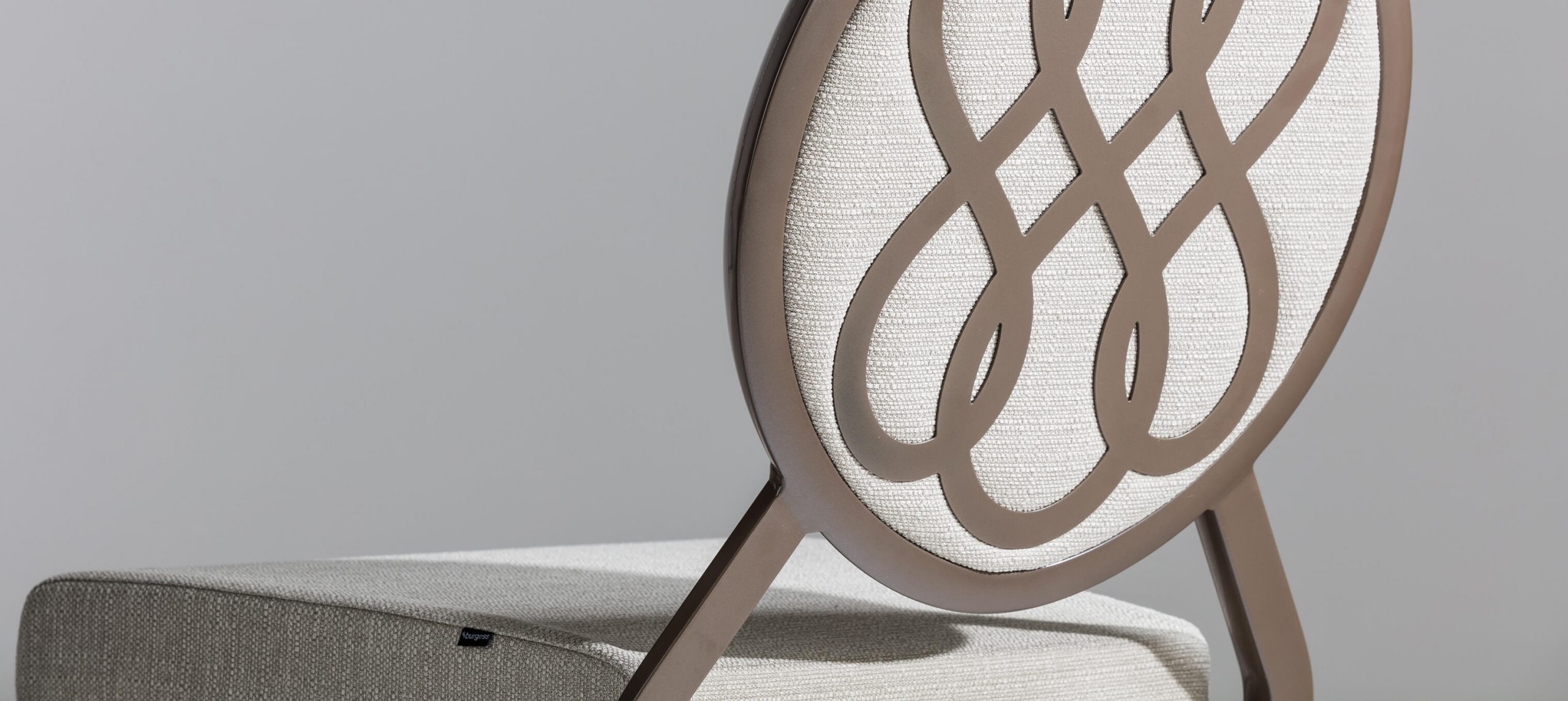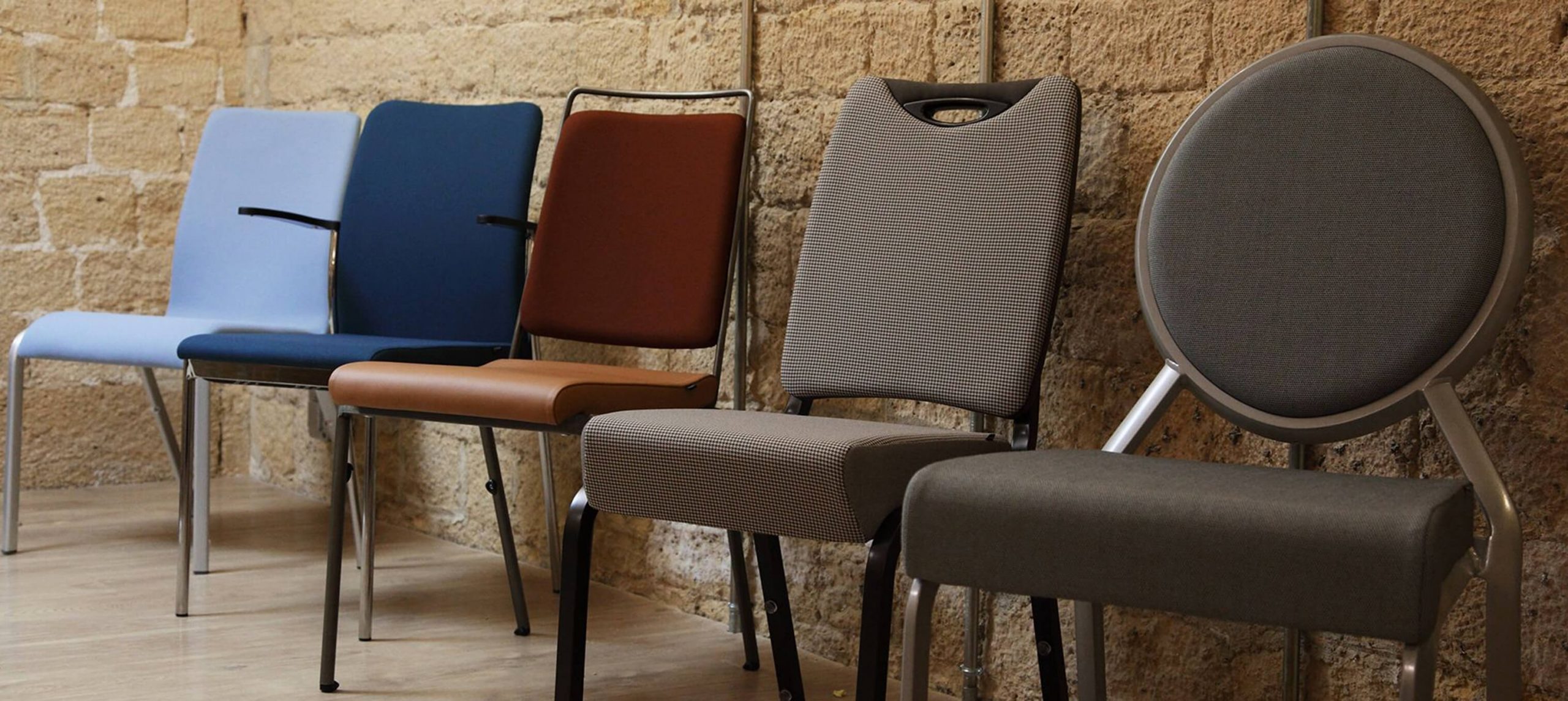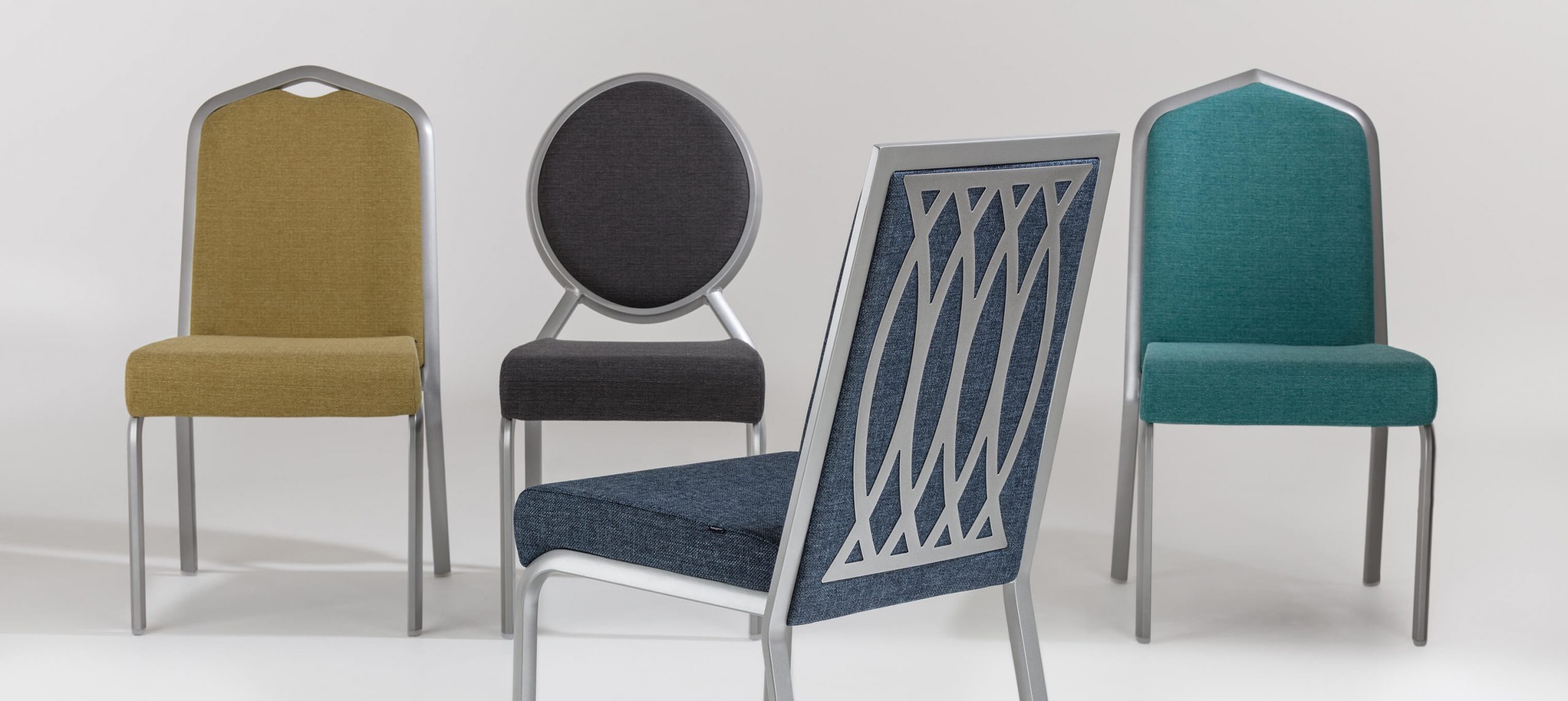 Simbia Armchair
All chairs in the Simbia® range have the option of being made as armchairs. These designs look fabulous seated at the top table at any event, providing extra comfort for your guests.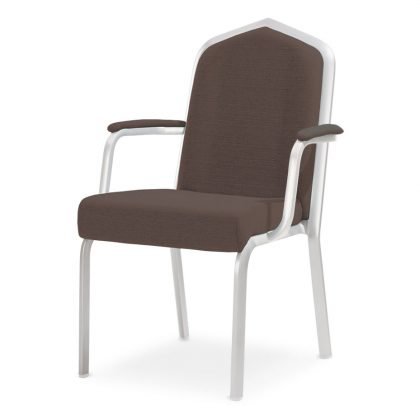 A Classic
Simbia® is a luxury dining chair perfect for the most prestigious international venues. The elegant contemporary styling with outstanding design and quality will complement any event.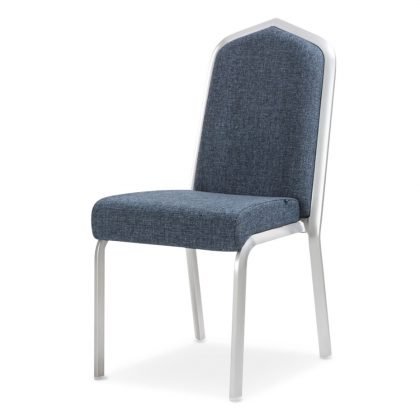 Variety Of Finishes
Burgess offer a wide range of fabrics to upholster your Simbia® chairs. Choose a bold colour for a vivid statement, or go with neutral for easy style that goes with most decors.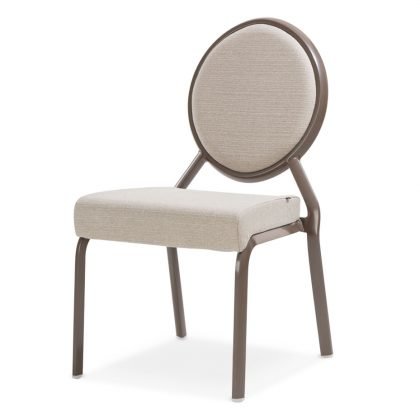 Back Details
Four intricate back designs are available and you can contact us if you would like a custom design. We believe these chairs make a stunning statement in the most prestigious of venues as they are, but chair covers are available on request should you need them.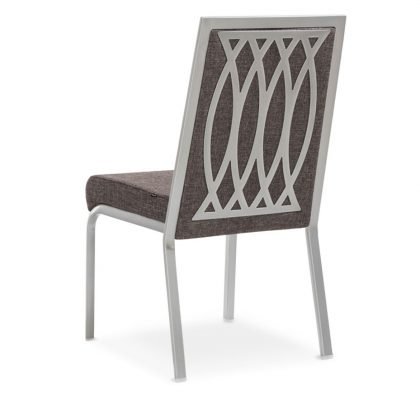 Chairs
Whatever your needs, Burgess has a chair to suit you. Decades of experience in the hospitality industry has taught us to listen to our clients and anticipate future market developments.
We have learnt the best way to provide our customers with the high standards they deserve is to manufacture our own products, so Burgess is future-proof.
Our chairs maximise room space without compromising on comfort or quality.
They are easily moved and stack to store safely. Our industry leading unique designs can't be found elsewhere, and our variety of fabric and finishing options means you will find exactly what you need for every occasion.