The Salon Range For Prestigious Hotels & Venues Around The World.
Our Salon collection is favoured by many of the most prestigious hotels and dining venues around the world. The classic lines and generous proportions together with superb comfort and style ensure the Salon chair remains the number one choice for many of our customers. With three different back shapes and a wide variety of finishes and fabrics, you can select exactly the look you need. Our Salon chairs are lightweight enough to stack six high, saving you valuable storage room. The discreet stacking buffers mean your chairs will continue to look great for many years.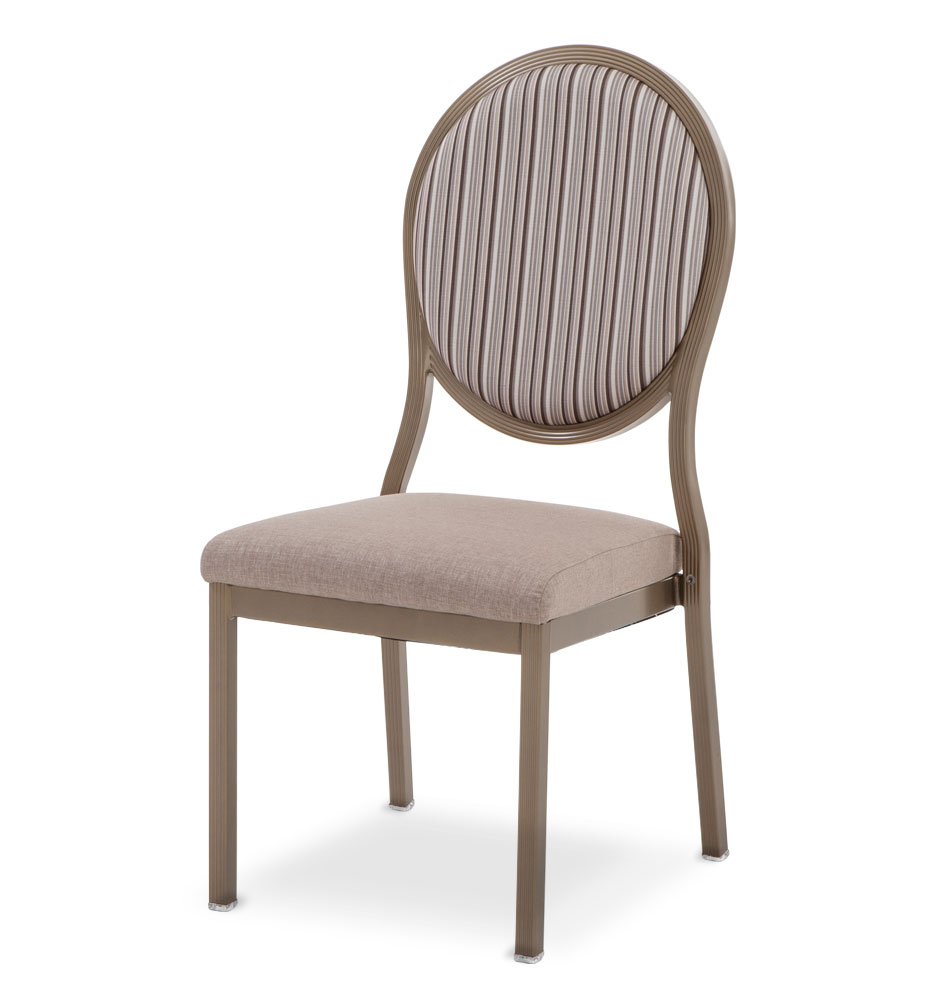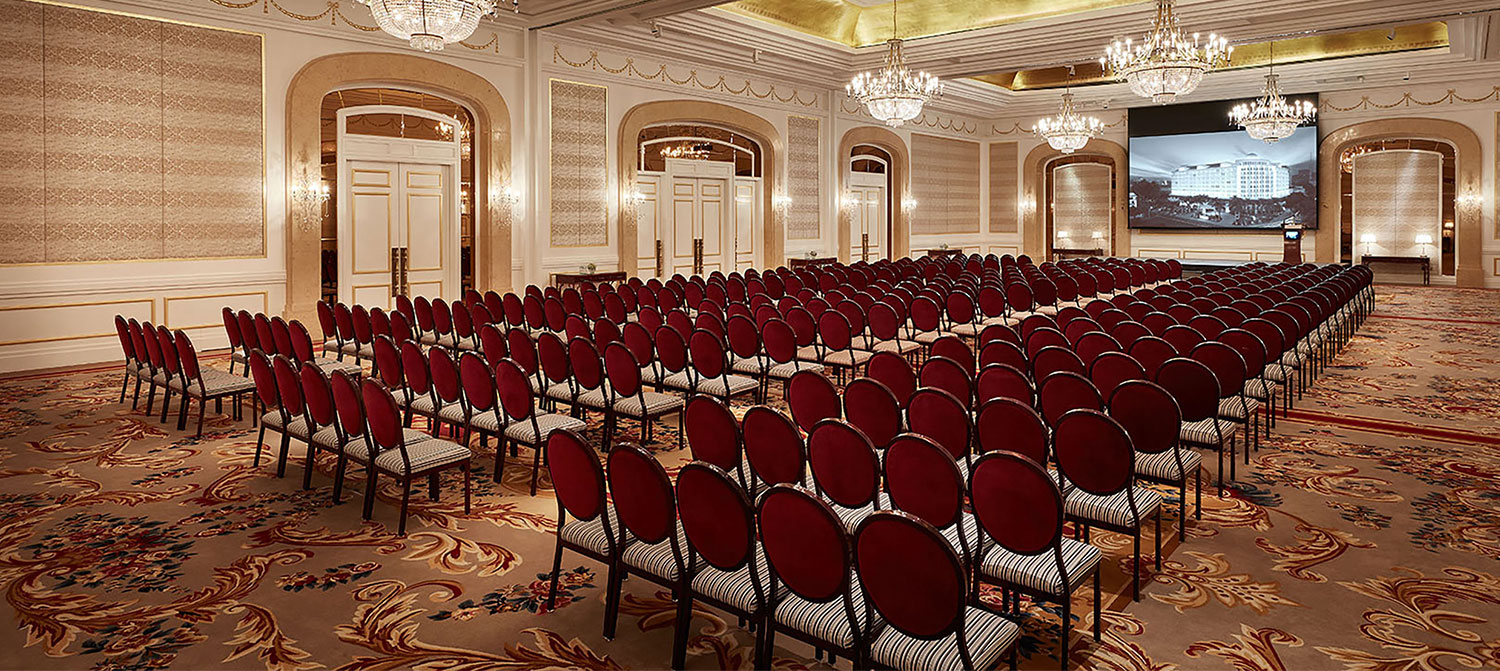 PHS Ballroom Theatre Salon Chair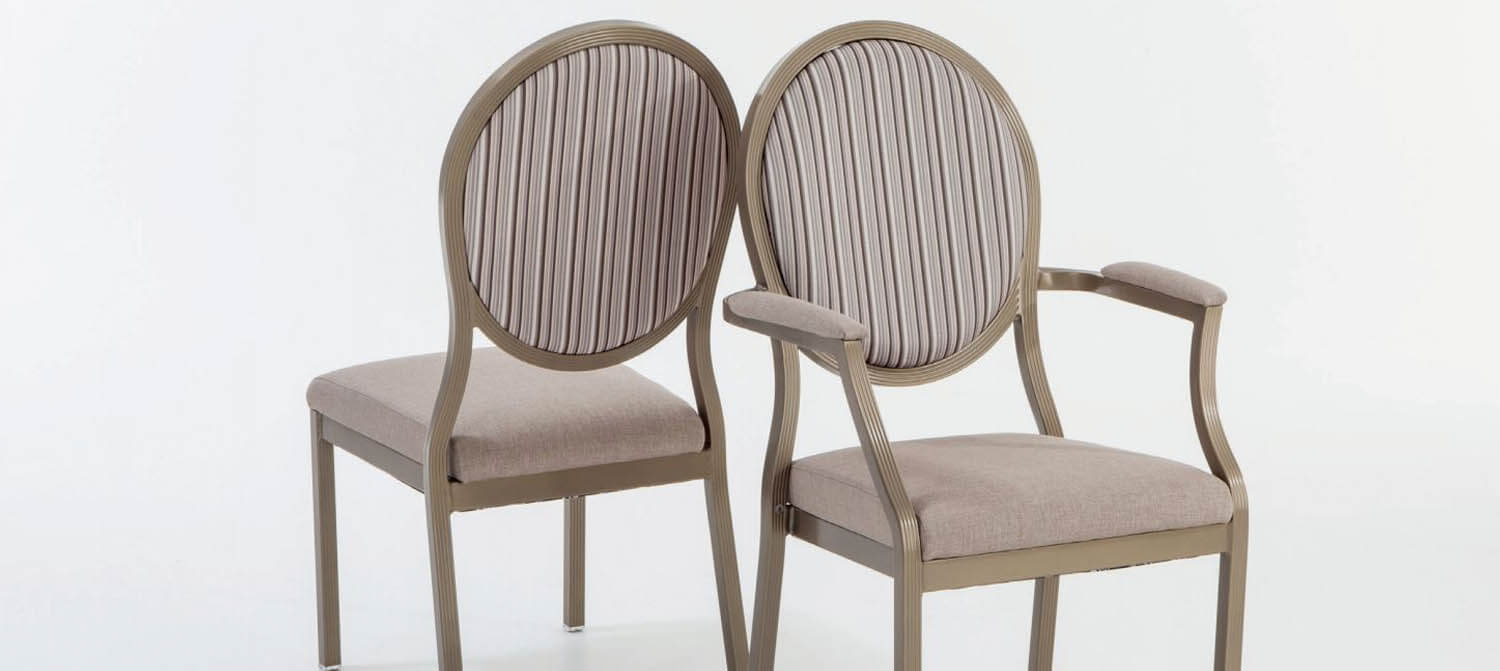 Salon Chair - Hero 1500x1671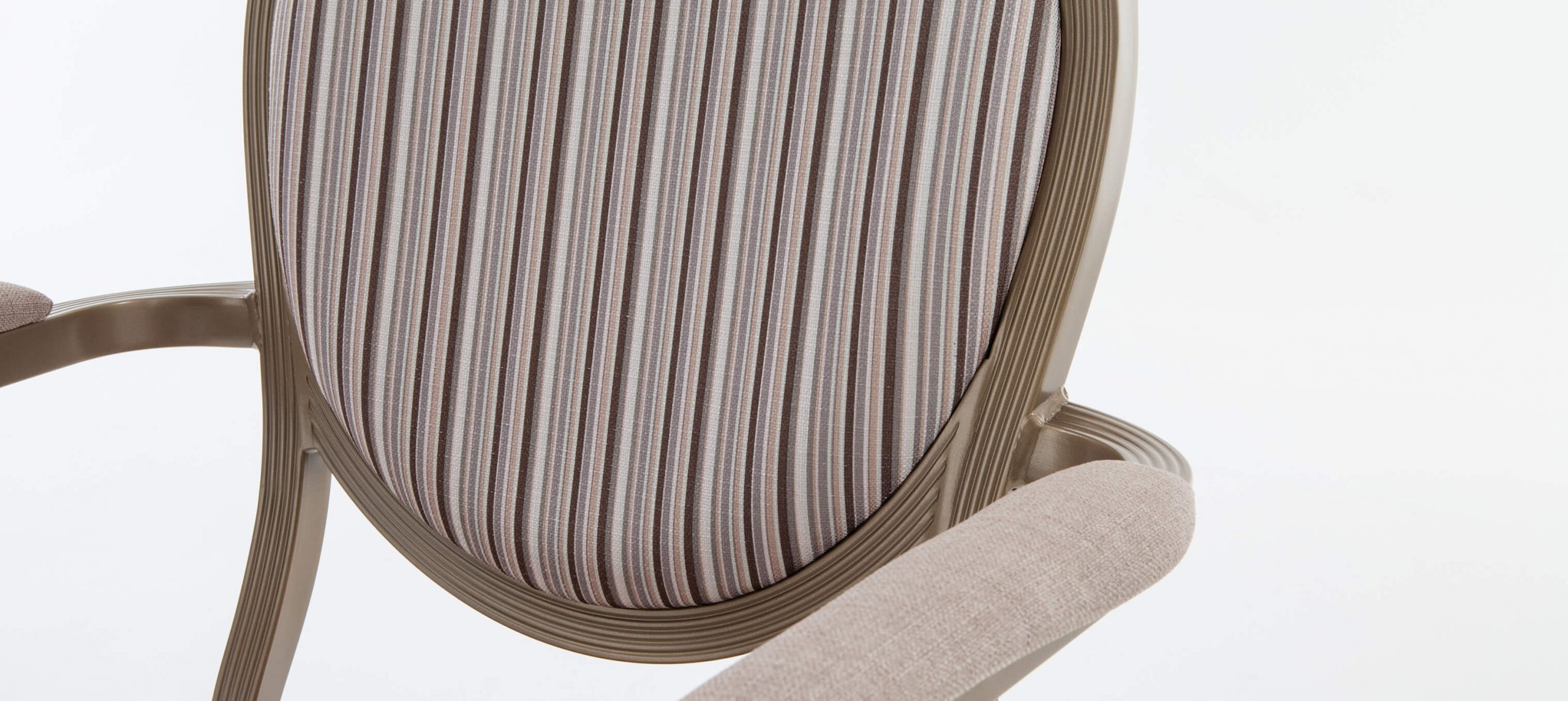 Salon Chair - Close Up 1500x1671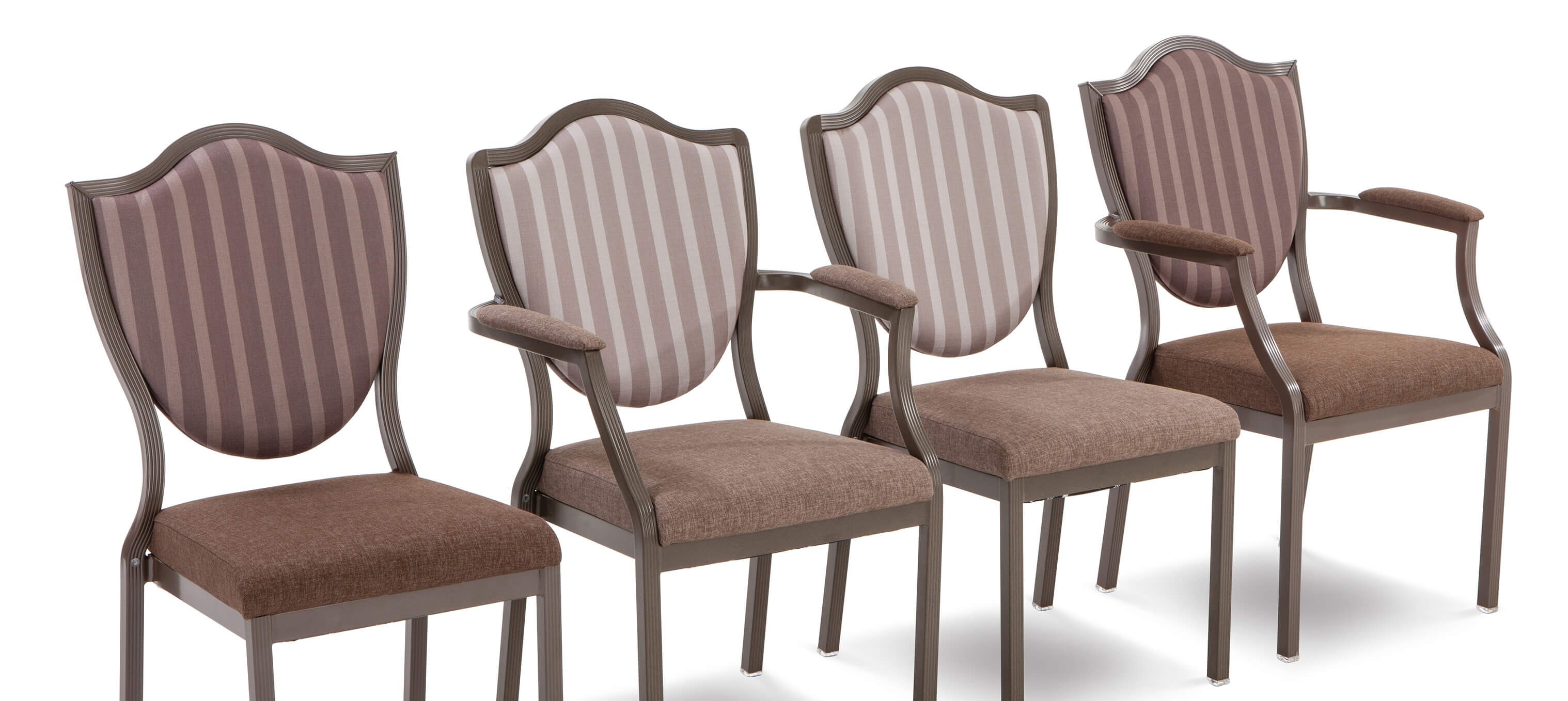 Salon Chair Range - Hero 1500x1671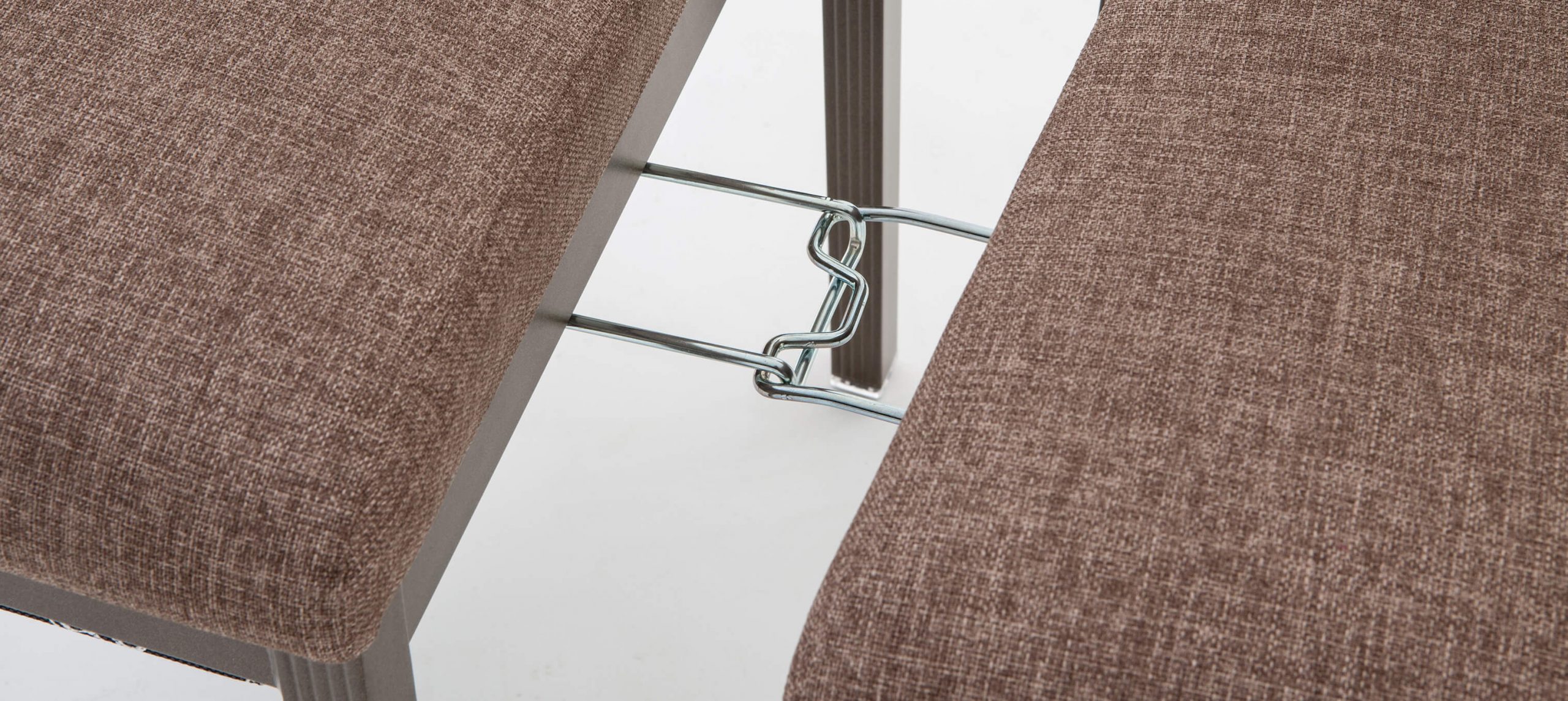 Salon Chair Clips - Close Up 1500x1671
Salon 95/11
With a classic dished back, the Salon provides users with excellent support and comfort. In this example you can see how well the different but complementary fabrics highlight the elegant corner details of the frame. Chair frames are cast in gold, chrome, or painted to match the fabric.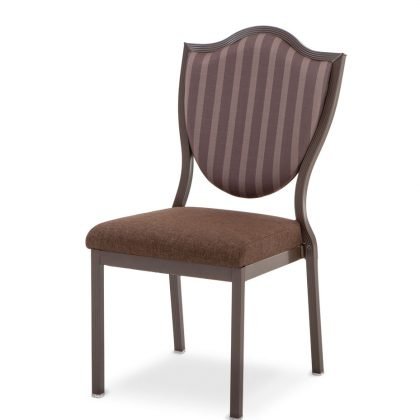 Salon Armchair
All models in the Salon range are available as armchairs. The padded arms have elegant lines for a sophisticated look. We match the arm upholstery to match your choice for the chair, but can use any fabric available in the Burgess range. Just ask when ordering your Salon armchair.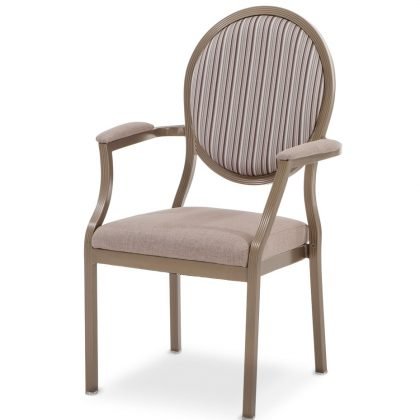 Chairs
Whatever your needs, Burgess has a chair to suit you. Decades of experience in the hospitality industry has taught us to listen to our clients and anticipate future market developments.
We have learnt the best way to provide our customers with the high standards they deserve is to manufacture our own products, so Burgess is future-proof.
Our chairs maximise room space without compromising on comfort or quality.
They are easily moved and stack to store safely. Our industry leading unique designs can't be found elsewhere, and our variety of fabric and finishing options means you will find exactly what you need for every occasion.