Meet-U tables offer a variety of shapes for the perfect layout in any room
Designed with the user in mind, Burgess Meet-U® tables link together to form the perfect layout for any meeting room environment.
A multi-function clip can be used to secure and support a modesty panel, also to link tables together and to support power cables.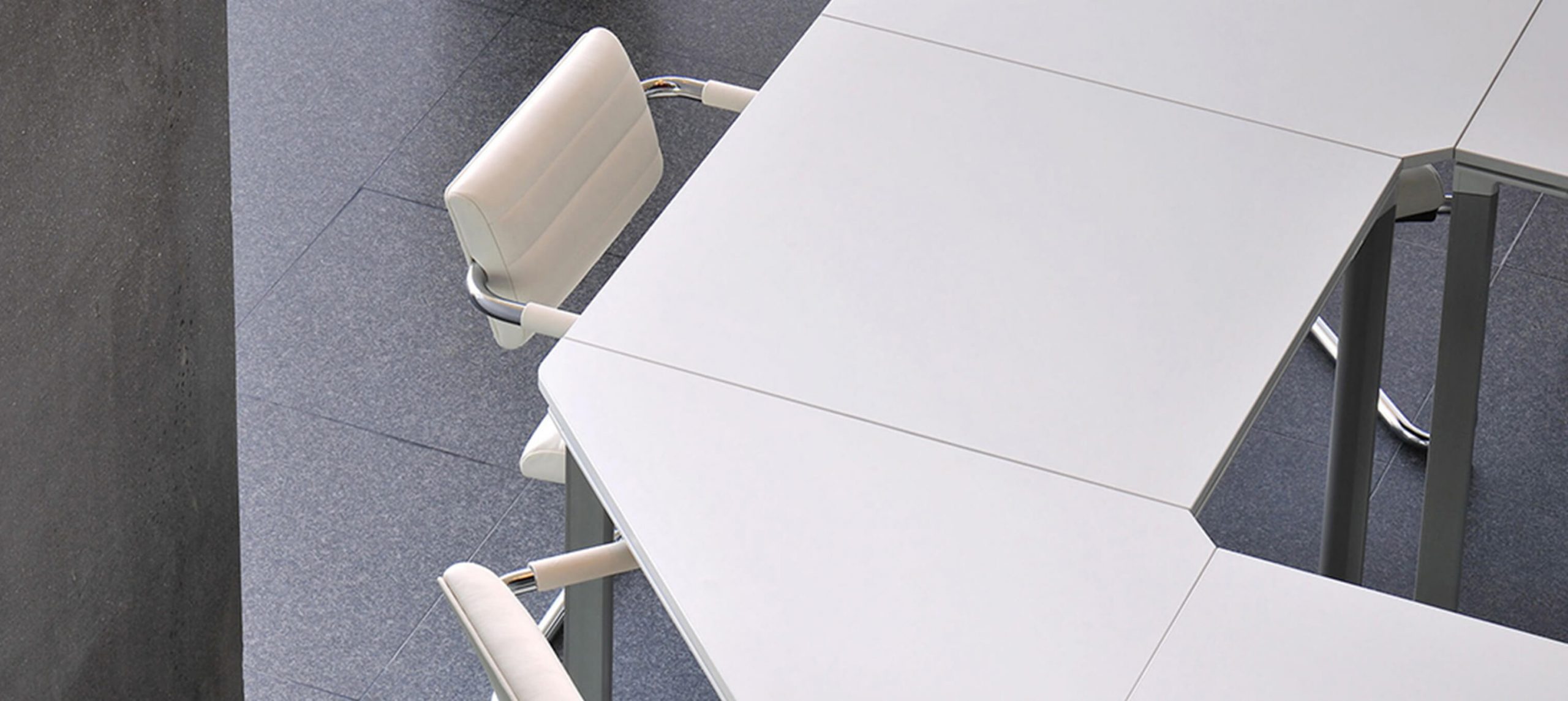 Meet-U Table and Tiani Chair _3036x1358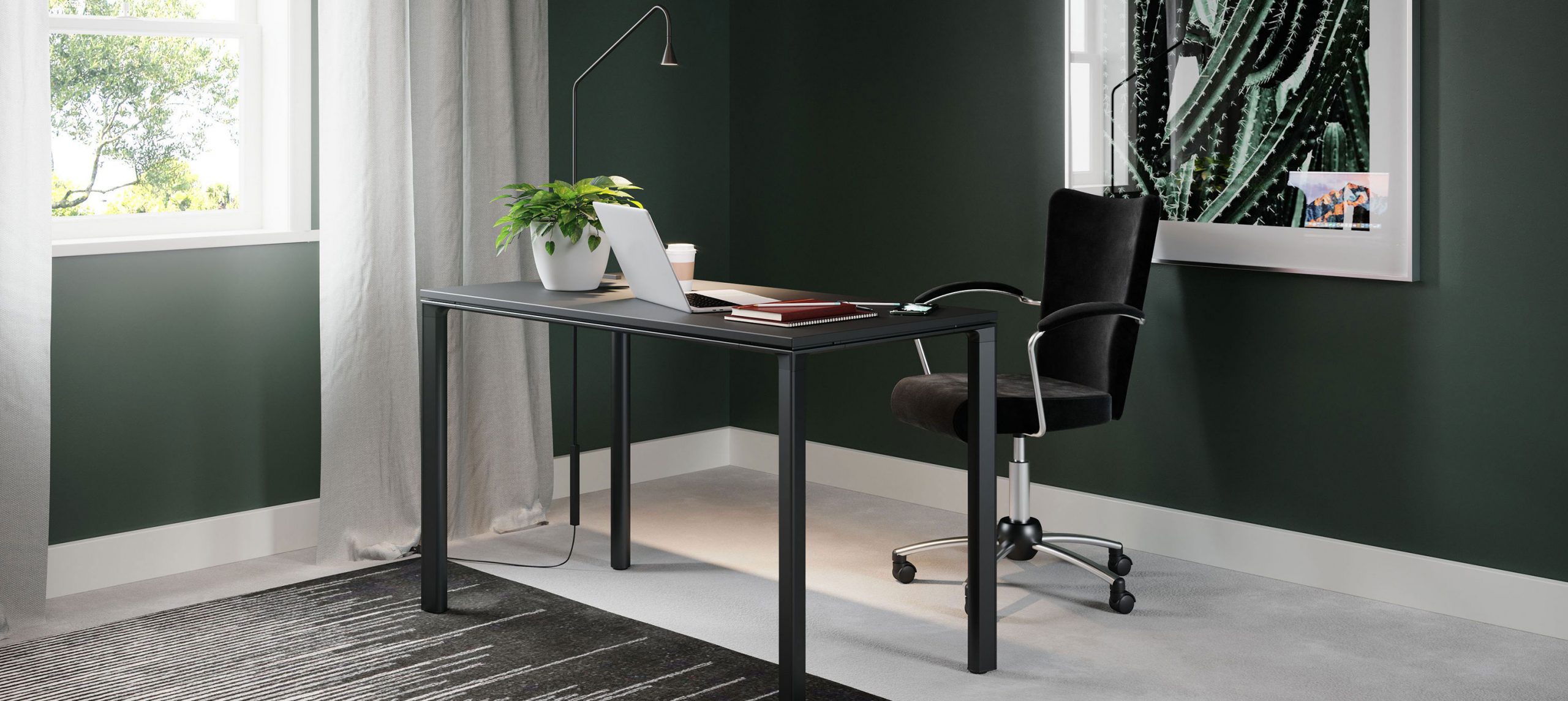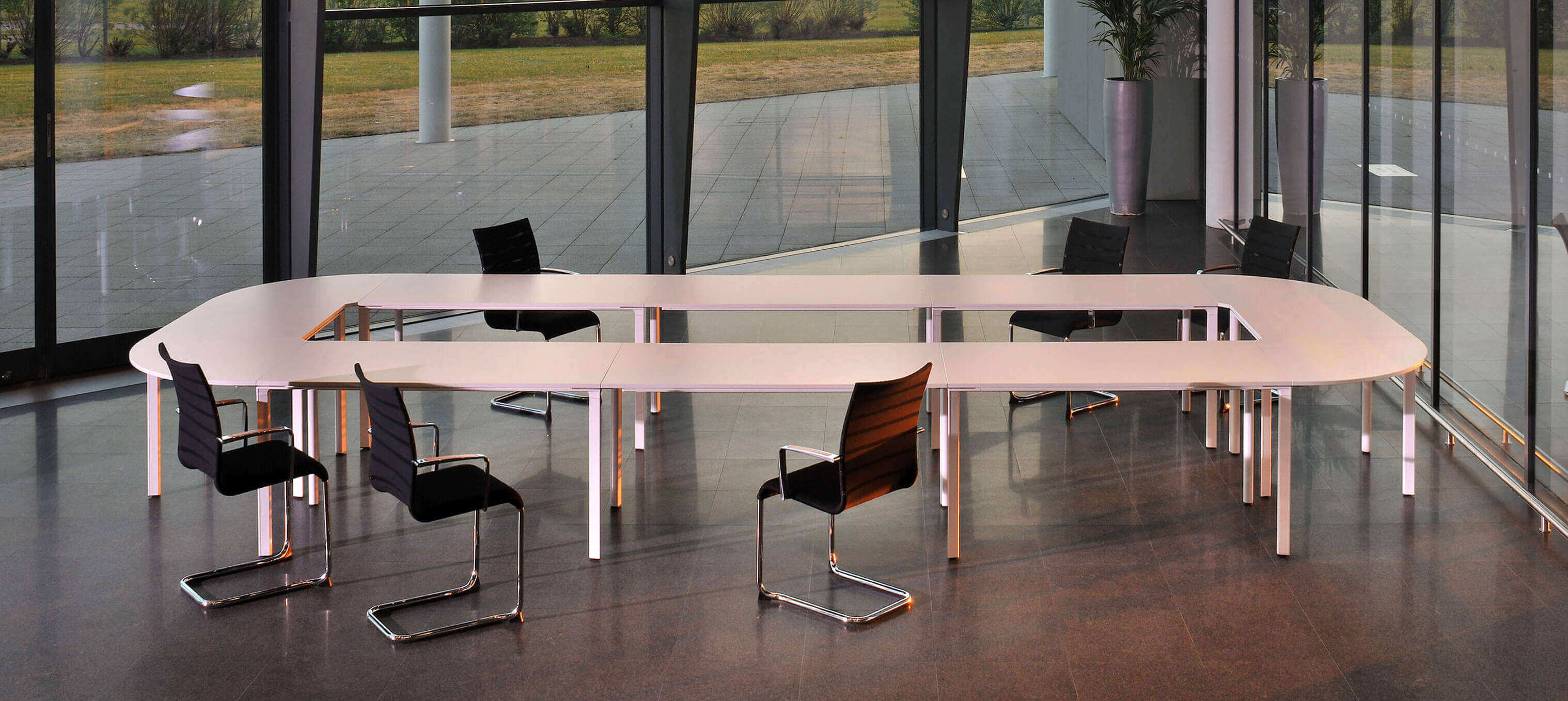 Burgess Meet-U - Office Seating Showcase 2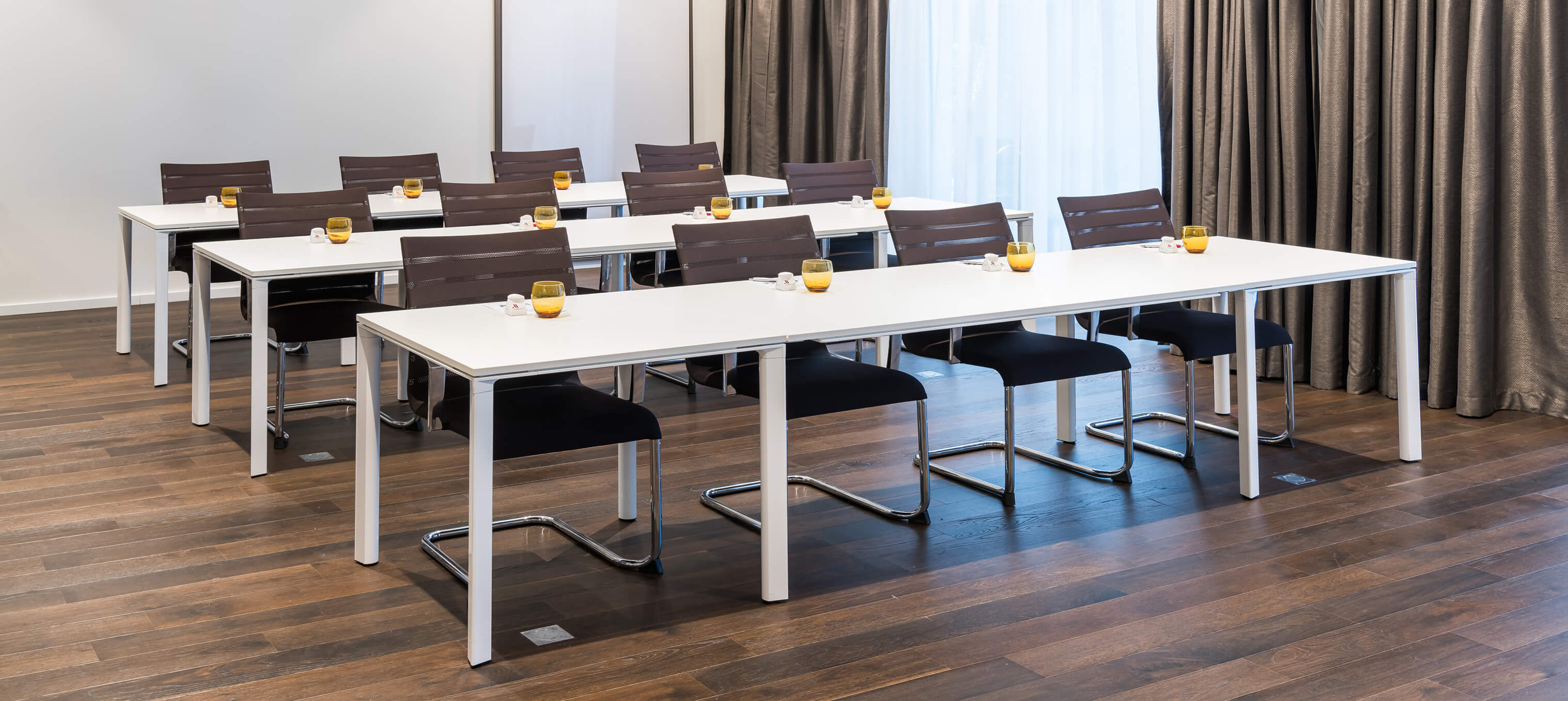 Sentrum and Meet-U Conference Hero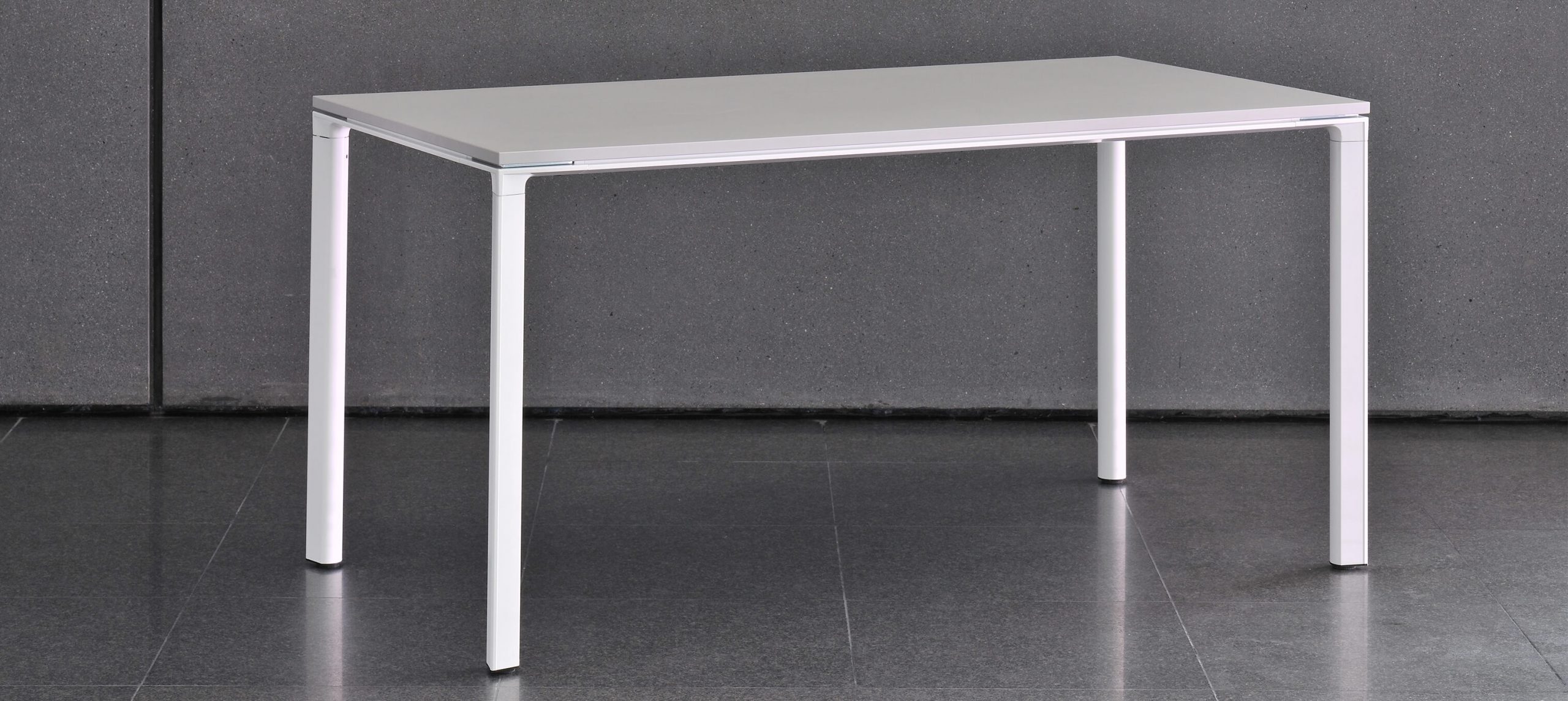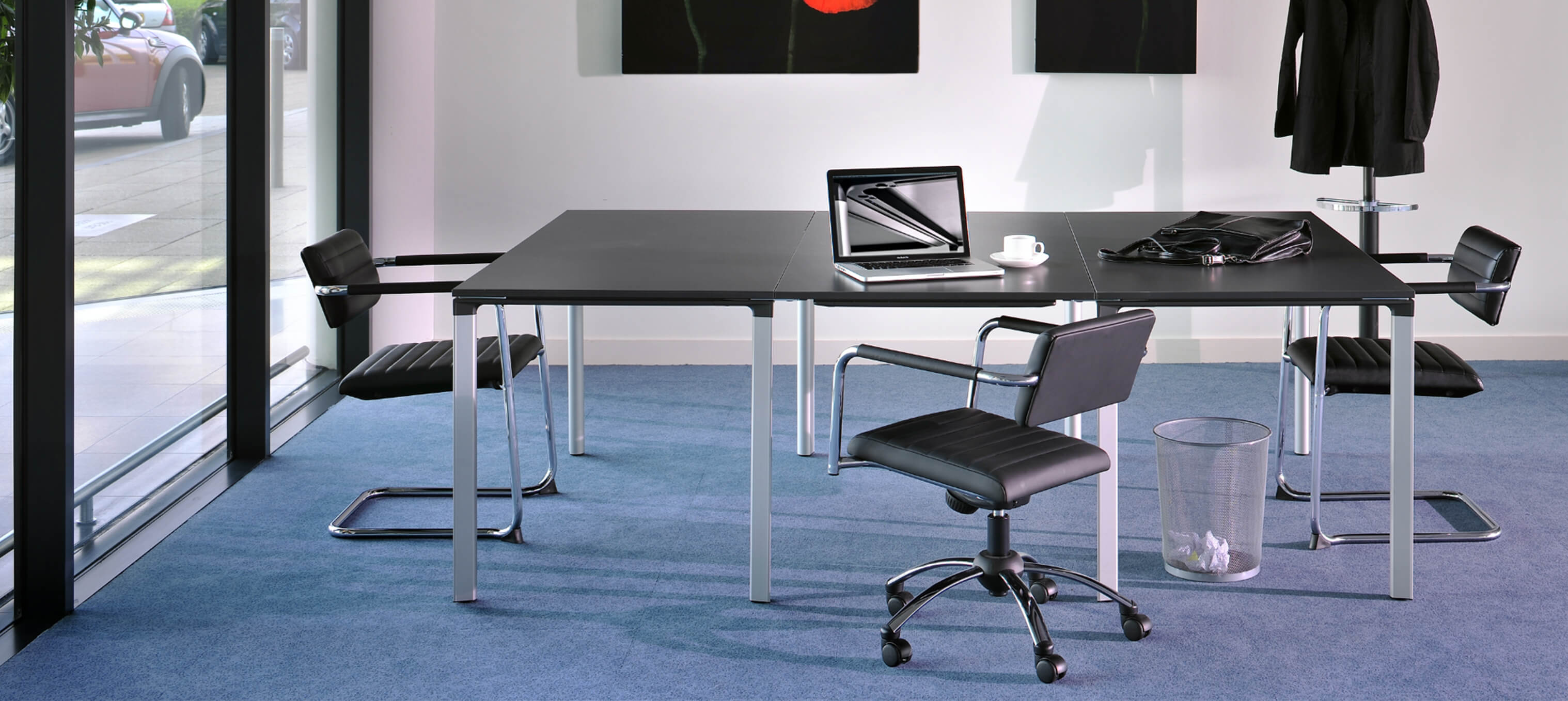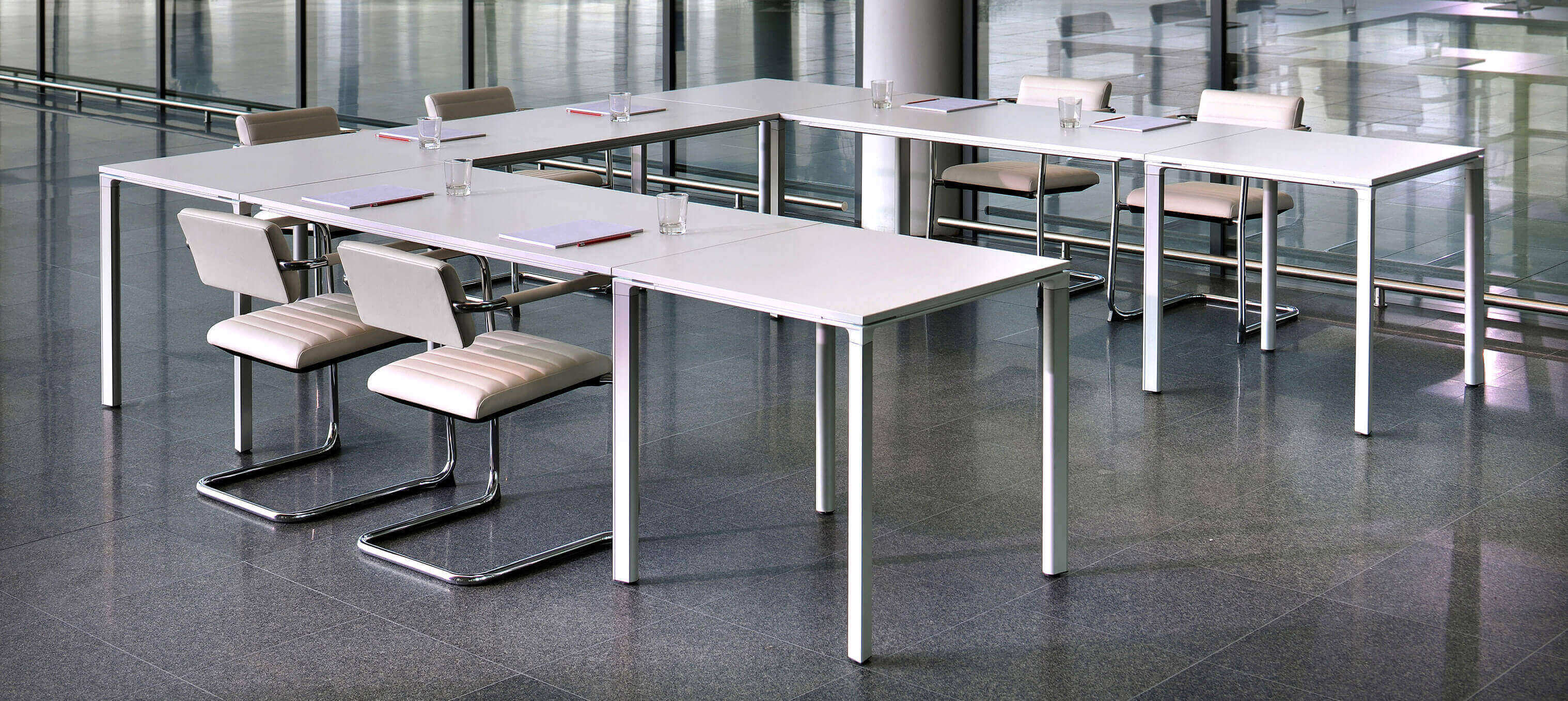 Burgess Meet-U - Office Seating Showcase white 1
Customise your layout
Carefully designed with the user in mind, Burgess offers 3 different top shapes: rectangle, square and round. Customise your meeting room layout with the multi-function clip that allows you to extend rectangle and square tables to suit your room.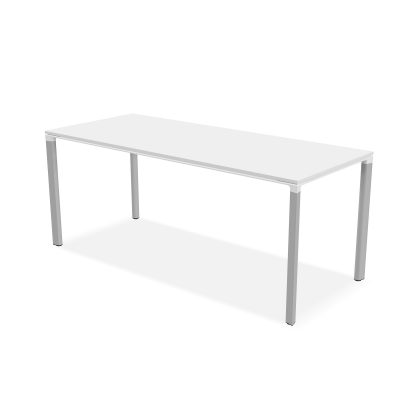 Contemporary Design
The sleek Meet-U® table system is built to high standards in the Burgess factory in London. The Meet-U® range includes simple features to allow for agile working with modern technology. Tailor made to your specific choice of frame and top finish, the lightweight design incorporates a choice of high pressure laminate tops and 16 combinations of colour and finish.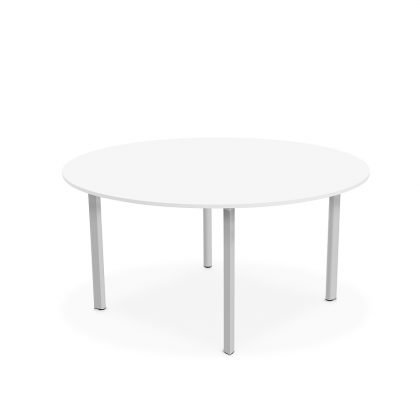 Made For Business
Meet-U® tables are perfect for small or large meeting and conference rooms. This highly versatile system can be used as a single unit or configured into a combination of tables. The Meet-U® system is perfect for any size of meeting room, with tops and frames available in 16 colour combinations you can achieve the perfect finish to complement any meeting area.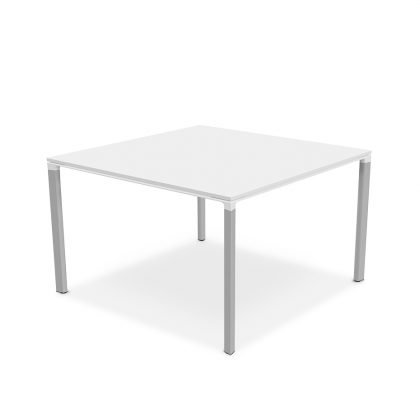 Extra Details
Burgess' unique Meet-U® design is full of detail, yet maintains clean lines for a sleek look. Modesty panels are available for the front and side of the table and the clip for these panels can also be used as a 'cable tidy'. Each table comes with adjustable feet to ensure stability on any floor surface. Optional castors, allowing for easy movement around a room or venue, and built-in power modules can also be fitted.
Tables
Sturdy and reliable, our unique designs are loved across the world.
For conferences, meeting and formal dining events, our customers trust us to deliver expertly manufactured designs that move and store with ease.
There are many design options to choose from but even if you cover our furniture with a tablecloth, you can feel confident our furniture will stand strong for years.