An extension – quite literally – of our coveted Junea range, the Junea Sofa brings double the style for your guests.
Designed by Peter Roth, this elegant 2-seater pairs seamlessly with any of our Junea single seats. Create comfortable lobby areas or make a statement with a standalone piece in a bedroom or breakout area.
Available in both high and low back, the Junea Sofa gives you the option to design a space your guests will love.
Stunning timber legs, a striking underframe and a wide range of Burgess fabrics allow Junea Sofa to be customised to suit your aesthetic.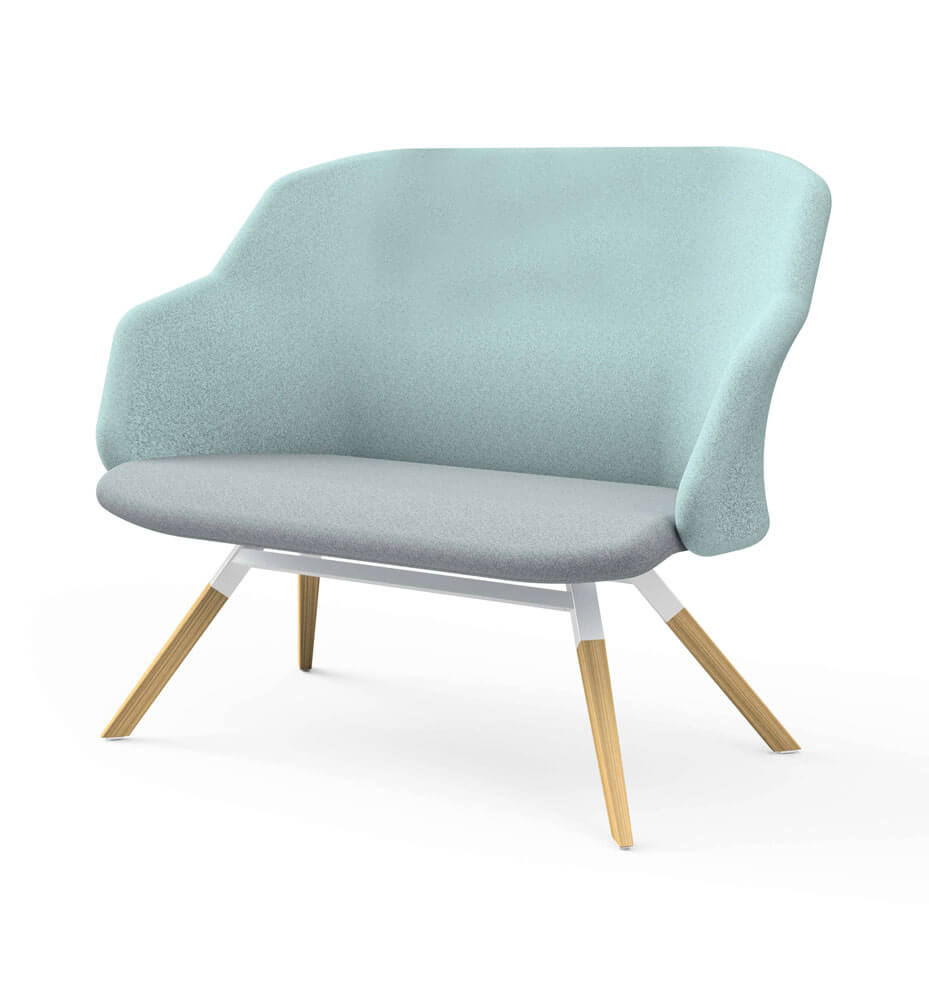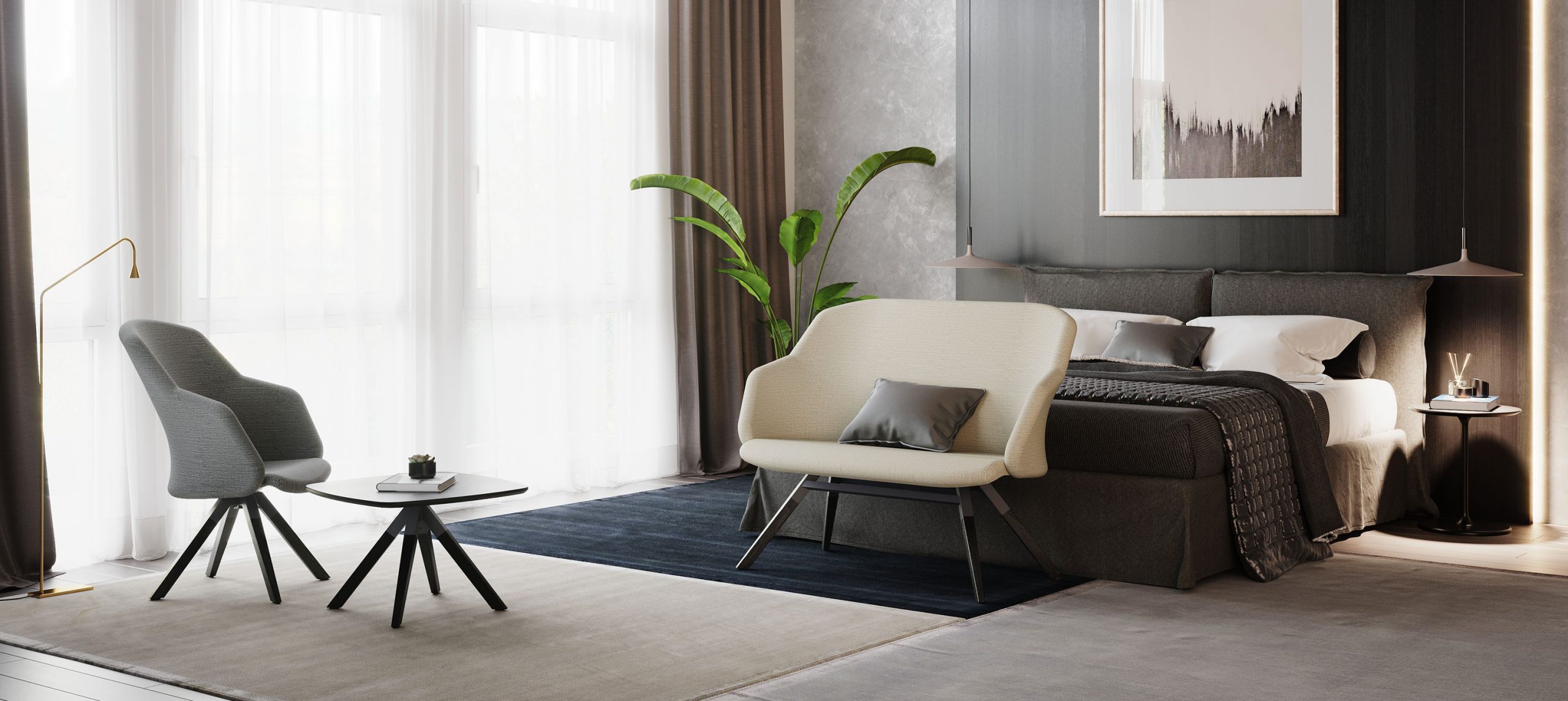 Junea® Low Back Sofa
The low back addition to the sofa range works brilliantly – although not exclusively – in a bedroom space, as a comfortable, stylish and design-led feature. Match the upholstery to room décor, or, thanks to the option of dual fabric, create a striking finish with contrasting colours.
Junea® Sofa High Back
The high back sofa adds grandeur and sophistication to any space. When placed in a lobby or break out area, this striking 2-seater creates a focal point in your room, giving guests not only a place to sit, but a place to fully relax and enjoy.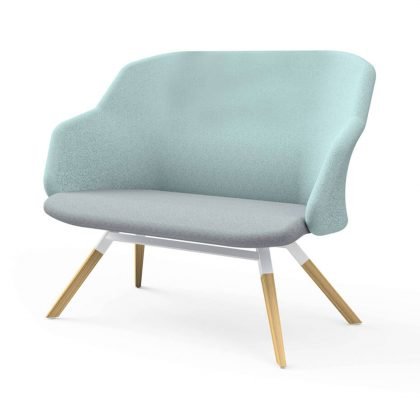 Define your style
The Junea® Sofa range gives you endless options to design the sofa that's right for your space. The back and seat are upholstered separately, giving you the choice to have two different fabrics if you wish, whilst timber legs add a natural element, finished with a choice of Natural, Walnut or Charcoal stain. The Junea® Sofa's underframe is available in our wide range of solid paint finishes, including the striking Architectural Collection that includes matte and sheen colour options.
Soft Seating
Including casual seating into your design package adds an element of quality and professionalism to your setting. Join the growing trend for a home-away-from-home look by introducing casual seating to your space, giving guests a comfortable place to relax.
This category isn't exclusive to seating, you'll also find small tables with the option of integrated technology that requires no set up, as well as some of the chairs Burgess are known for the world over.
Select a Junea range below to see full product measurements