Flip-Top tables range maximise the layout of any hotel or Conference
With a choice of top shapes, Burgess' Flip-Top tables provide the versatility to create a variety of layouts. The underframes are polished stainless steel as standard, and the flip action of the top allows the tables to be nested to minimise storage requirements.
We offer a choice of laminate tops including high-pressure laminate and wood laminate, both with solid hardwood leading edges or veneered tops with inlay. Castors are fitted as standard, so Flip-Tops are simple to move – just apply the brake to secure the table position.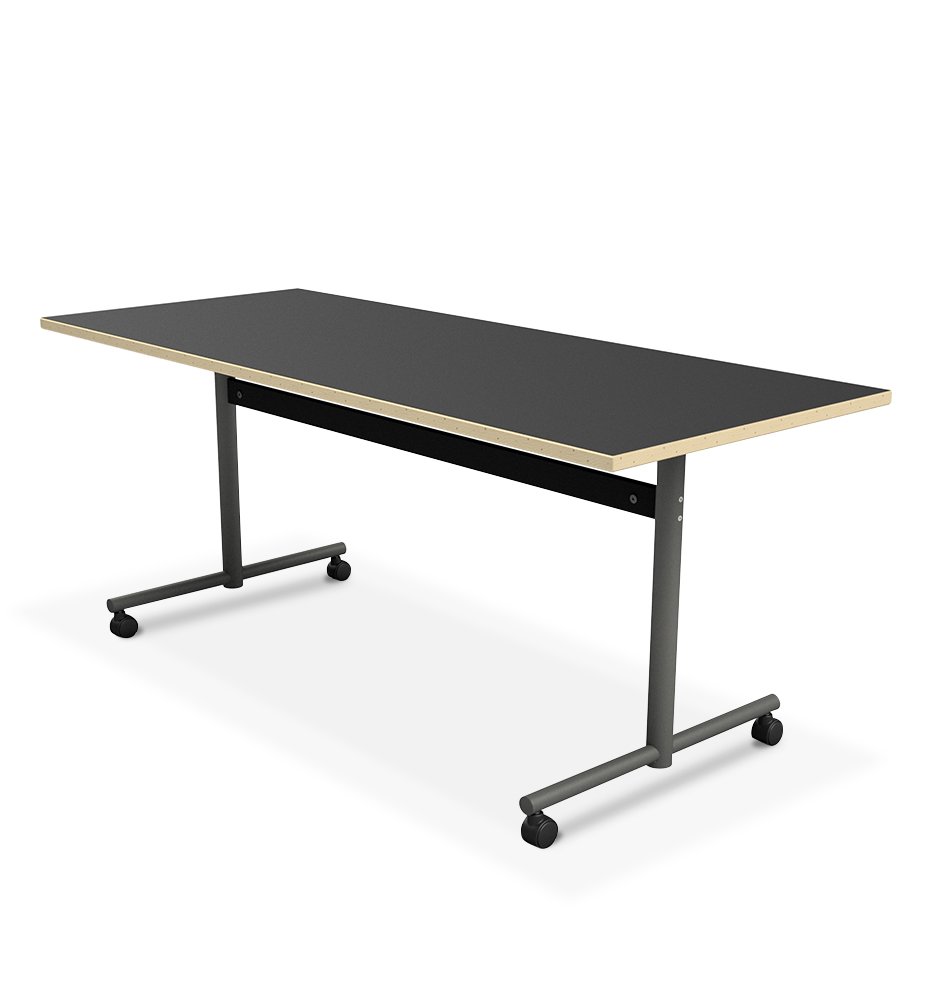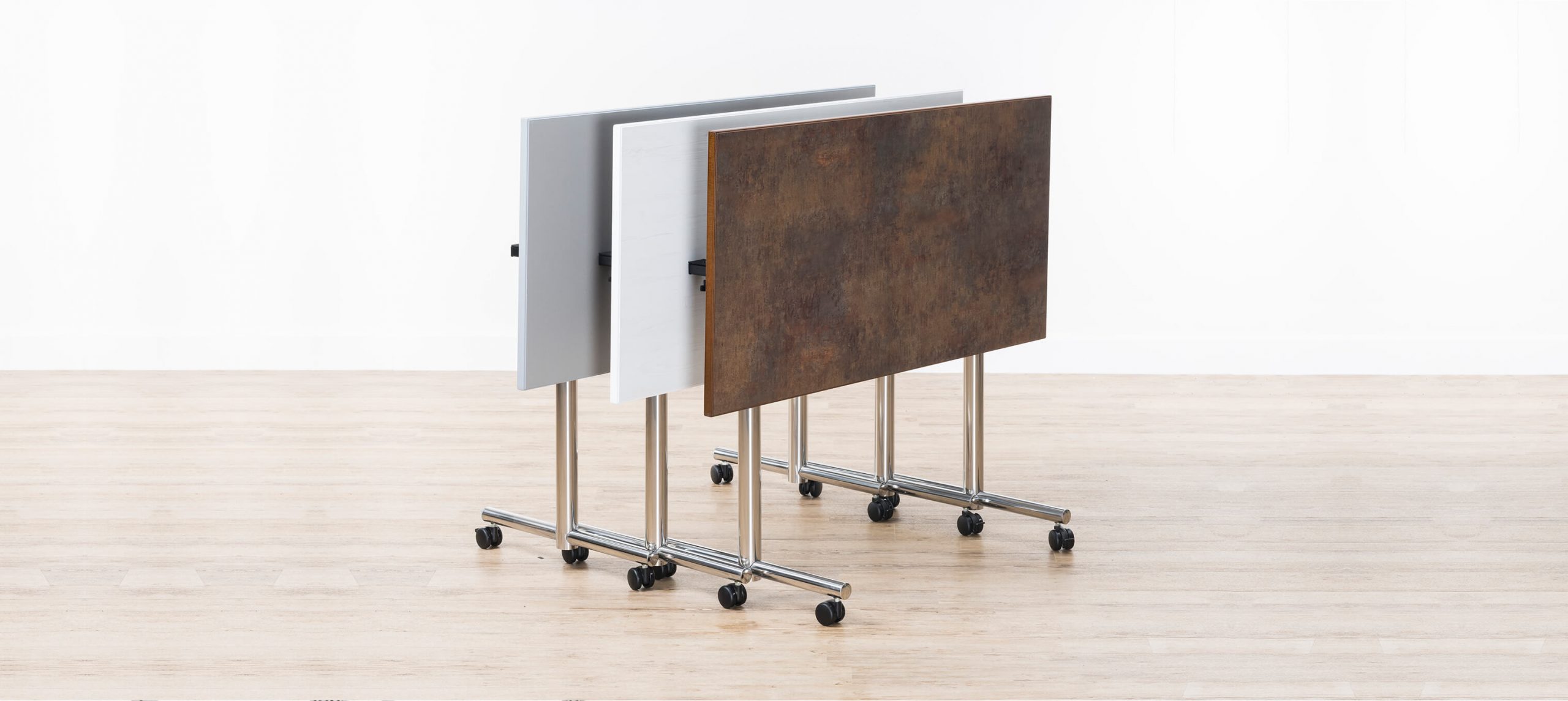 Flip Top Table in Gray, White and Brown Hero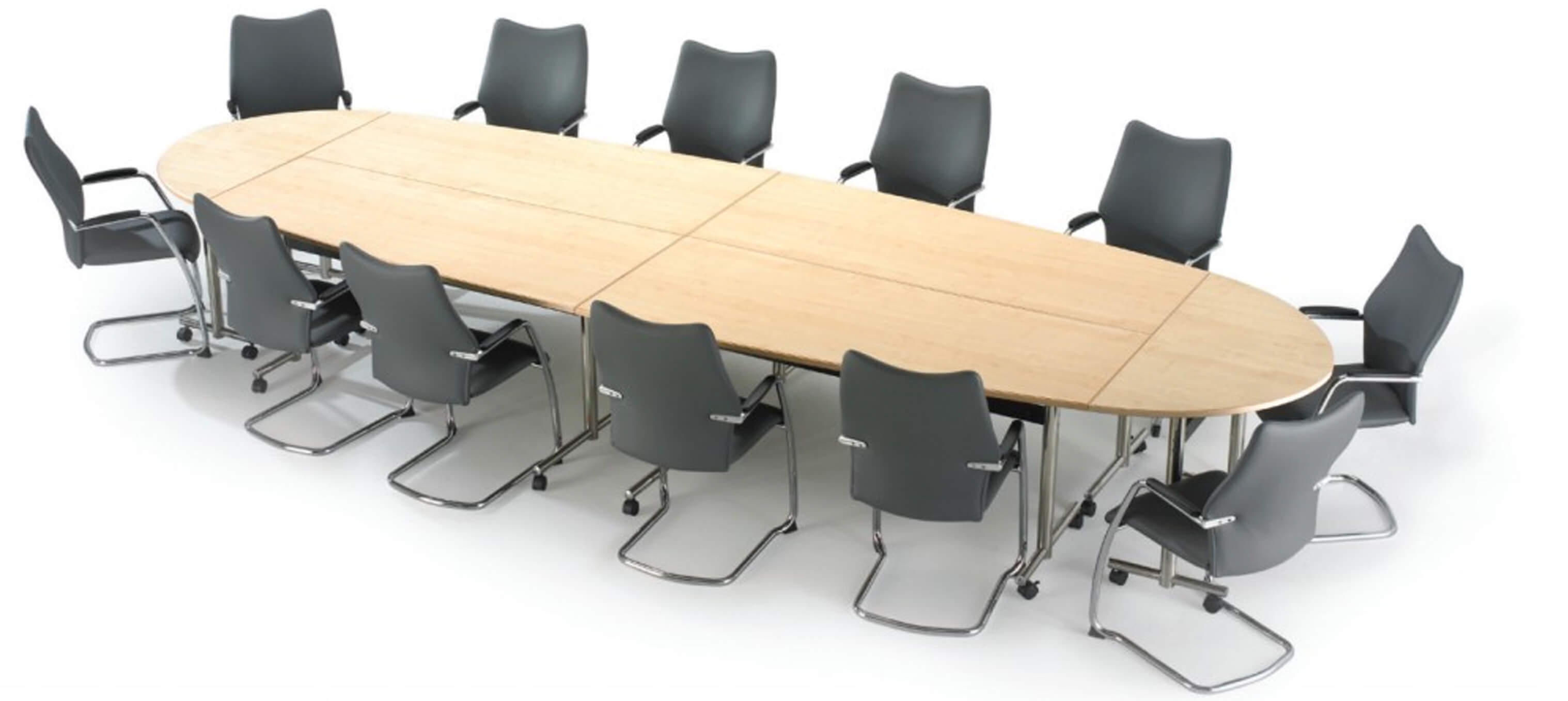 Fliptop Table and Forum Chair Hero - 3036x1358
Tables
Sturdy and reliable, our unique designs are loved across the world.
For conferences, meeting and formal dining events, our customers trust us to deliver expertly manufactured designs that move and store with ease.
There are many design options to choose from but even if you cover our furniture with a tablecloth, you can feel confident our furniture will stand strong for years.