Allow guests to enjoy the comfort and aesthetic of a modern bedroom workspace with the Enrica desk chair. This contemporary piece combines clean lines and curved shapes to create a seamless silhouette that answers all guests' workspace needs in style. Built with durable materials, designed to last, this beautiful chair is available with a range of fabrics and base options to match any hotel bedroom decor. Dedicated to Enrica Passamonte a loyal and dedicated team member at Burgess for over 25 years.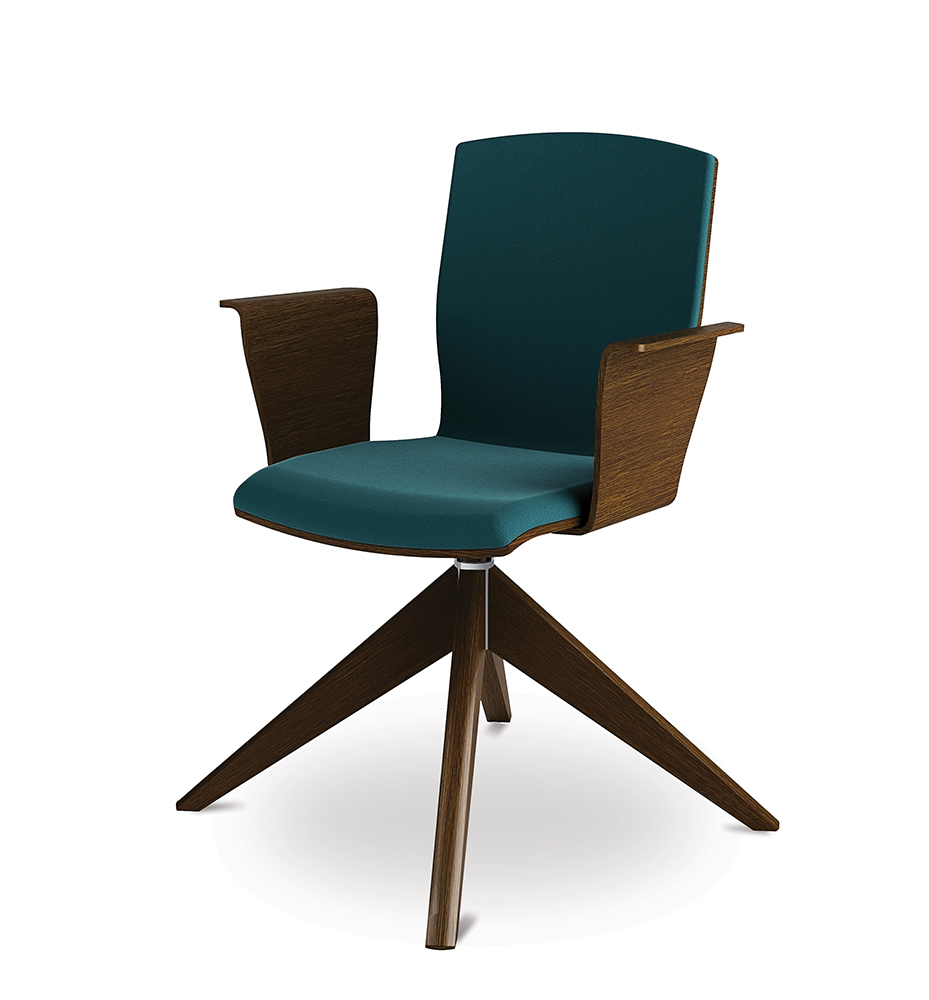 Enrica BR10/1
Choose our 4 star chrome base for a sleek, minimalistic finish. The chrome adds an elegant, eye-catching result that will stand out in your space. Select your finish to match your space with this minimalistic base design.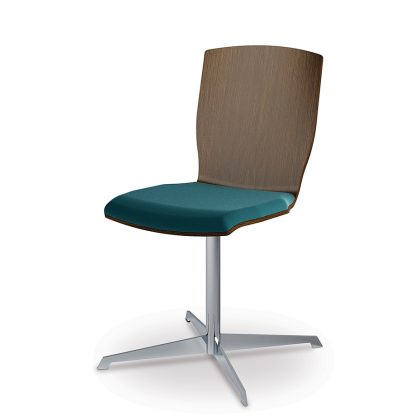 Enrica BR10/6A
Bring nature indoors with the 4 star A-Cross and show wood shell. Select from a choice of three colours; natural, walnut stained or charcoal stained timber. Match or contrast your base to both the fabric and your room aesthetic.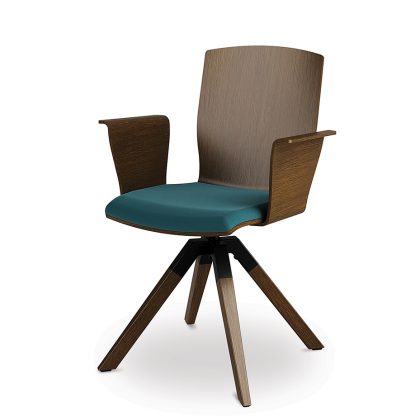 Enrica BR10/13
Our 5 star base with castors makes for an ideal desk chair thanks to its height-adjustable design. Black wheels contrast against the chrome and allow for easy manoeuvrability in any direction.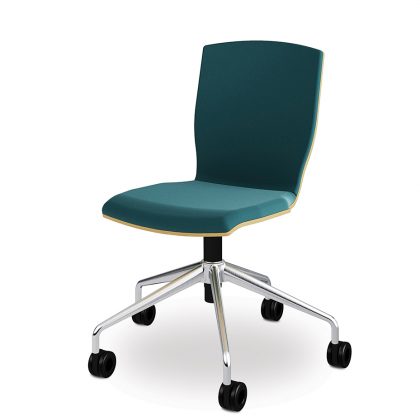 Enrica BR10/15A
The fully upholstered seat and back will maximise your guests' comfort and contrasts beautifully with the 4 star wooden base and arms. Combine any choice of fabrics to ensure your chair works in perfect harmony with the surroundings.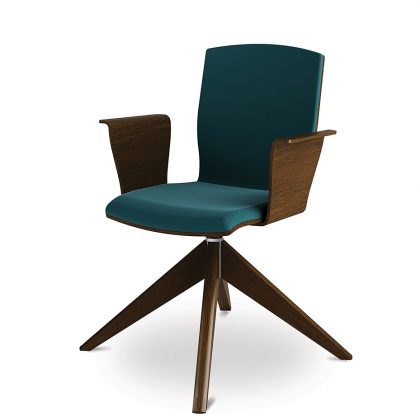 Chairs
All the below models are available with arms, fully upholstered or with an upholstered seat only.
Base Options
A choice of 6 different bases mean you can find the right style to suit your space