Create the ideal environment for your guests to relax and unwind comfortably with the Crescent chair. Perfect for any venue looking for trendy and contemporary seating, the stylish chair design features softly curved aesthetics on the outer back and below the seat and a ribbed stitched seat and back, offering an inviting place to take a break. If you like the chair design but want it to match your interior design, you can customise the upholstery by selecting a fabric from a broad range of quality suppliers as well as choosing from one of the 6 base options. With these stylistic refinements, the Crescent Chair can add contrast or work seamlessly with your décor, whether a hotel lobby, civic centre with breakout areas, golf club lounge, or a meeting space for attendees at an event or conference.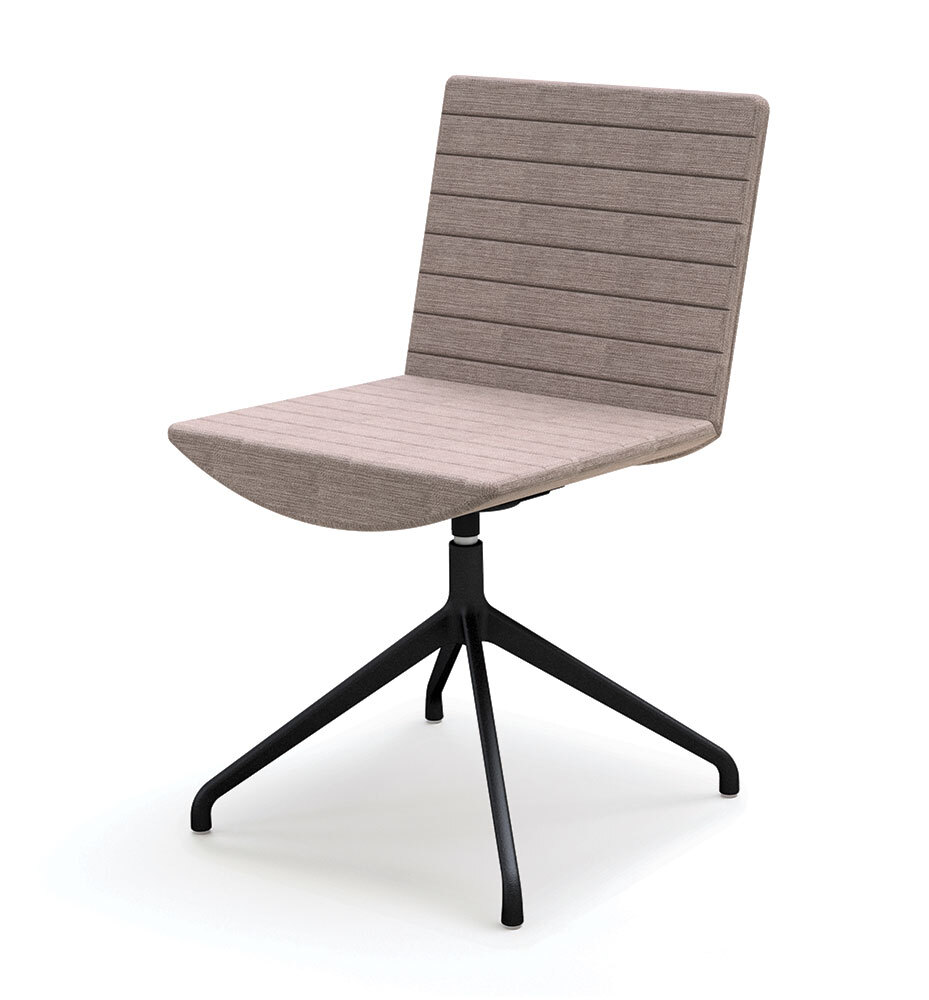 Chairs
All the below models are available in a wide range of fabrics from our approved quality suppliers.
Base Options
With a variety of 6 different bases, you can select the perfect design for your venue.