Offices all over the world have made changes to create a safer environment, but have they made the right changes for a long-term solution? Within offices it's unlikely the chairs, tables, shelves, etc. would have been changed. Businesses have focused on introducing screens, moving chairs back-to-back and introducing one-way systems to provide safety. However, it's often the tables that are the problem.
How it was before
Pre-Covid, when moving into new offices, the main objective was to maximise the desk space regardless of proximity. There was no right or wrong way to move around. If you could move freely without making someone spill coffee over their keyboard, you pass the test.
How it is now
Now the art of table Tetris is a thing of the past. Those companies that have taken up every inch of floor space are now faced with a dilemma. What to do with furniture that no longer fits? Sell, store, or dispose of? However, this needn't be the only choice.
The benefits of folding tables over fixed legs
Tables can take up so much space, especially when they're not being used. Most offices will have fixed-legged tables and the office layout is controlled by how you can fit them all in. To make extra space you don't want to have to pay for storage, so the options are very limited.
With folding tables, they're easily collapsible when unused and they can be neatly moved to the side out of the way, creating more space for employees to move around safely.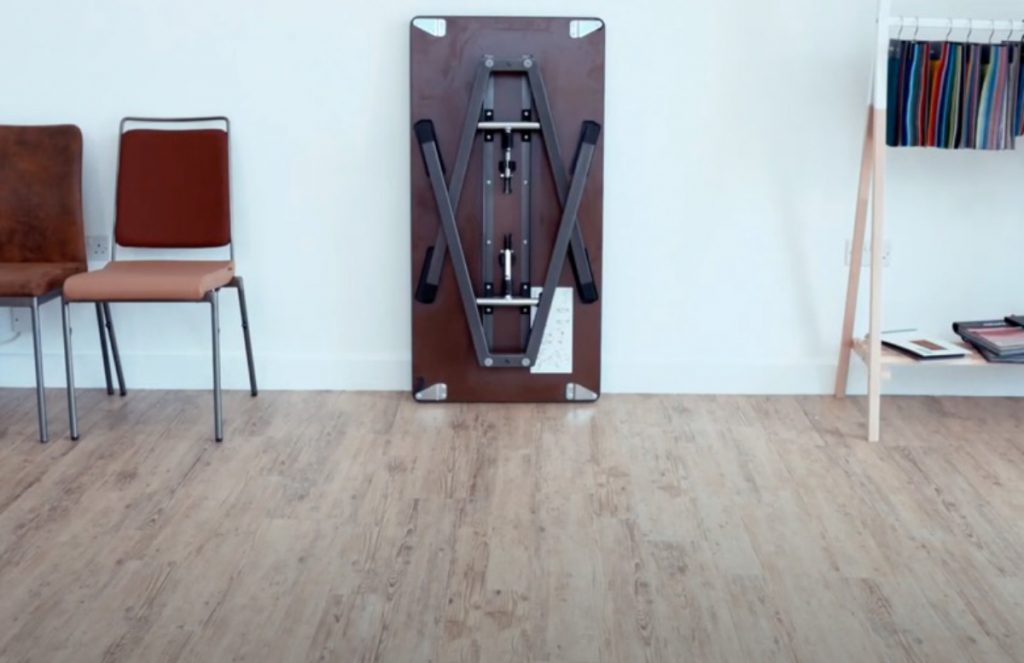 Easy to move
Fixed-legged tables are often a two-person job to move around, or you run the risk of leaving permanent drag marks on your floor. Folding tables are easy to collapse and manageable for one person to lift when folded.
Store when the tables are not needed
How do you store fixed-legged tables? They usually don't stack, and other than breaking out the Allen keys to dismantle them, it's not a job you want to have to do regularly. Folding tables require almost no effort to collapse and move. What's more, you can neatly nest multiple tables against a wall away from the areas that are constantly in use. If your requirements are on a larger scale, you can get trolleys that can store as many as 8 folding tables to make storing and moving effortless.
Flexible offices
With a good majority of employees looking to spread their time working from home and in the office, there's little point in having empty desks for half the time, taking up much-needed space. With folding tables, you can simply fold and store on the days these are not being used, providing those in the office more space to keep socially distanced.
Growing or downsizing your business
No matter the company, there could be a point whereby your business rapidly expands or contracts, and you'll require more or fewer tables. You may even move office to reduce overheads or gain more space. With folding tables, whether the capacity increases or decreases, you have the option to provide an instant solution without having to consider purchasing new tables or wonder what to do with the tables you no longer have room for.
What to do with the unused chairs?
Folding tables are a great way to support your changing office requirements, but you may also experience similar issues with chairs if you have ones on castors. Desk chairs with castors provide several advantages, although when you have more chairs than people or desks, you find yourself constantly moving them out the way. Office stacking chairs may not appeal to everyone in an office environment. However, it's another flexible office solution in creating space for workstations without storage or additional costs becoming an issue.
Reduce costs and waste
Offices that are downsizing will be looking for ways to save on overheads, so storing unwanted furniture is a cost they'd look to avoid. To save on these additional costs, some will just dispose of the old furniture, adding unnecessary waste to already overflowing landfills. Every year approximately 1.2 million office desks and 1.8 million office chairs are disposed of in the UK. Folding tables will remove this decision, as when folded, they take up far less space so they can be stored within the office. This will save money on storing the unused furniture and protect the environment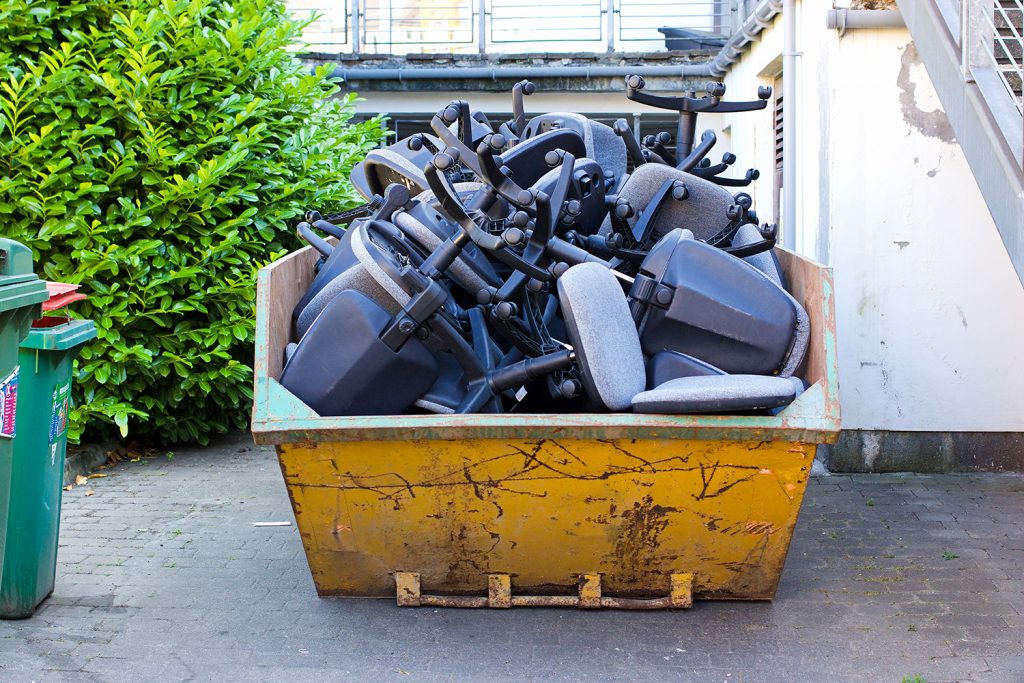 Overall, when considering purchasing new office furniture, folding tables and stacking chairs will tick many boxes for a flexible, cost-effective solution that will be adaptable to the needs of your business.
At Burgess, we design and manufacture a great range of practical and stylish folding tables in the following ranges; A-Fold, System-C and Configure 8. With plenty of customisable options within these styles, our furniture could be the future-proof solution you're looking for.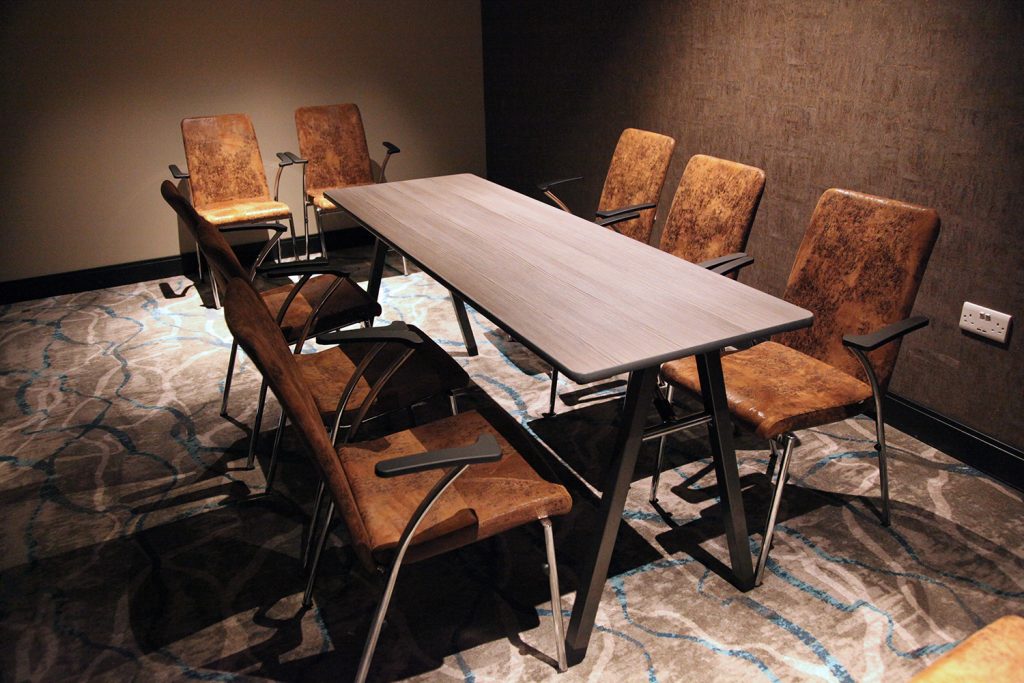 If you'd like to discuss how Burgess can help create the ideal flexible solution for your business, or if you want find out more about our office range, please feel free to contact our sales team or call us on + 44 (0)33 0333 9258.