Slender, Durable & Strong Evosa Congress is a premium range of conference chairs
Evosa Congress is the perfect chair for prestigious venues and is popular with. There are three model options, all with a stylish slender chrome plated steel frame and the latest innovative stacking buffers. The Evosa Congress is also available in a powder coating or our Industrial finish. This chair includes an integral top rail for ease of handling, and a matching armchair is also available. These chairs stack up to ten high meaning the Evosa Congress is a frame stacking chair with all the stylish characteristics of the original Evosa design with added space saving benefits.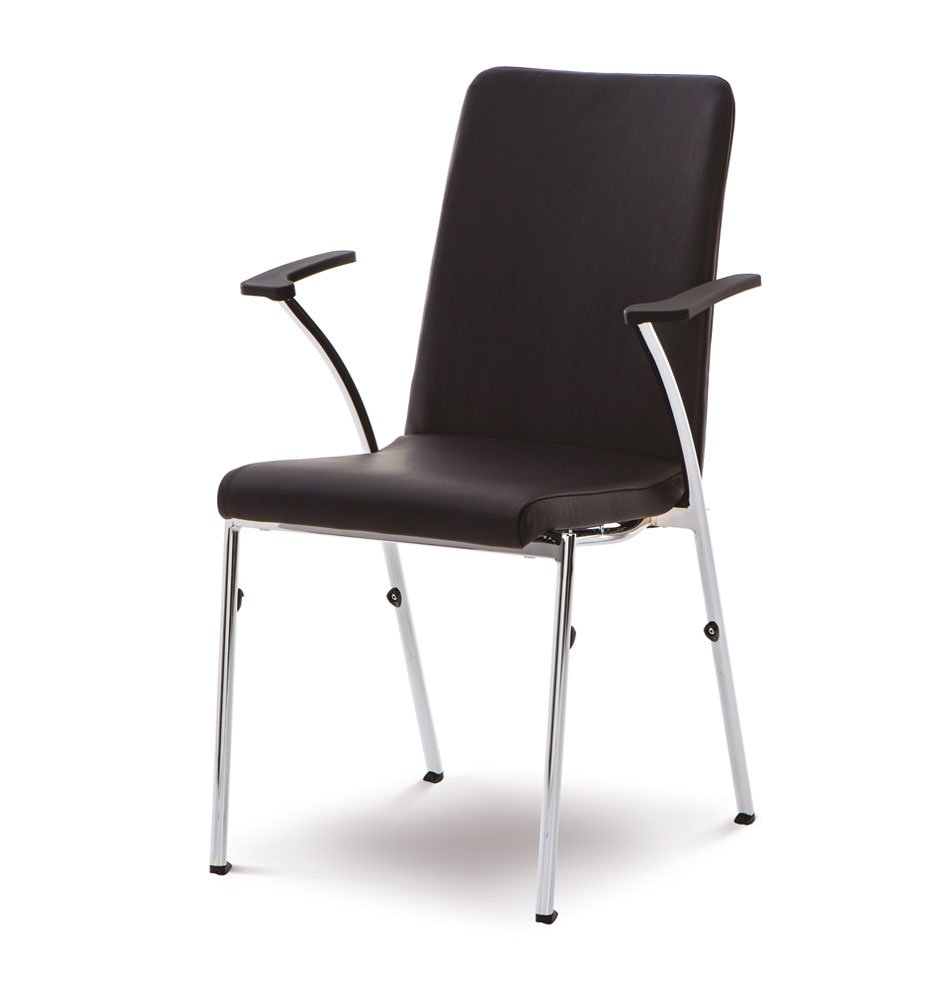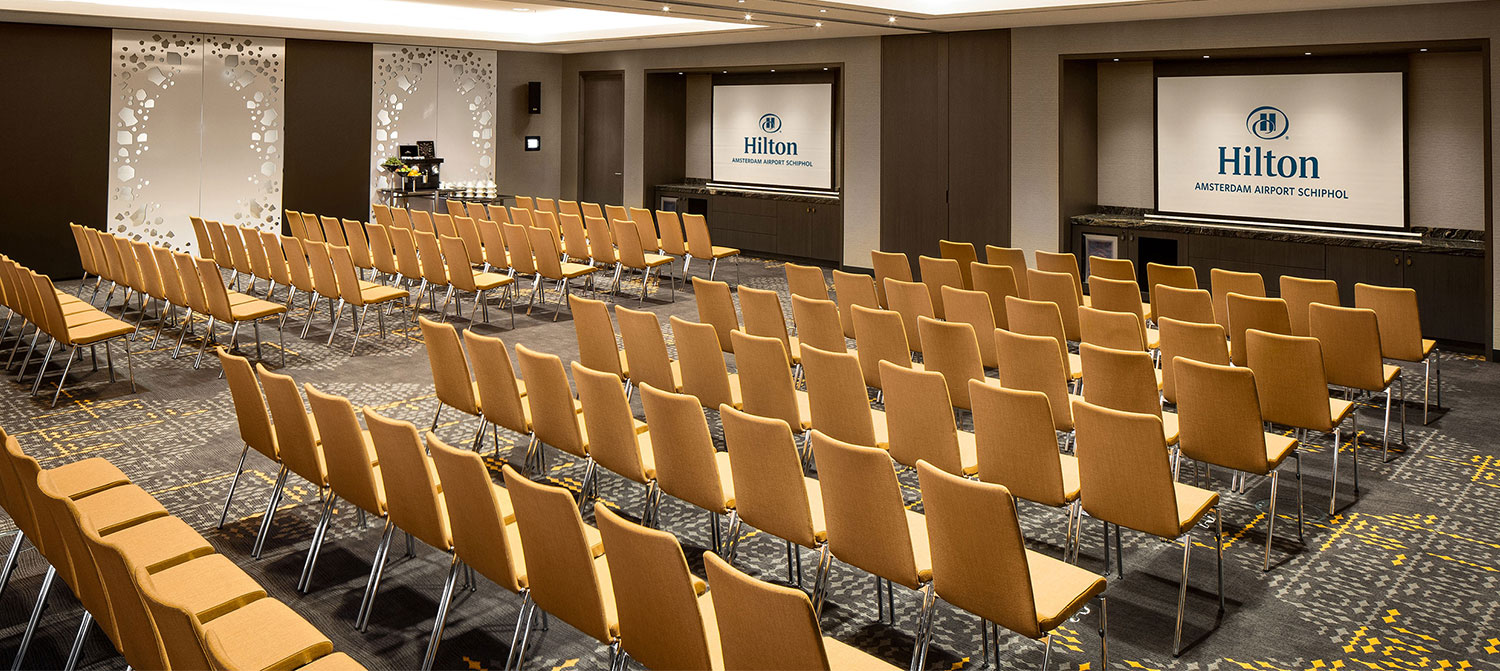 Hilton Amsterdam Airport Schiphol Evosa Congress Chair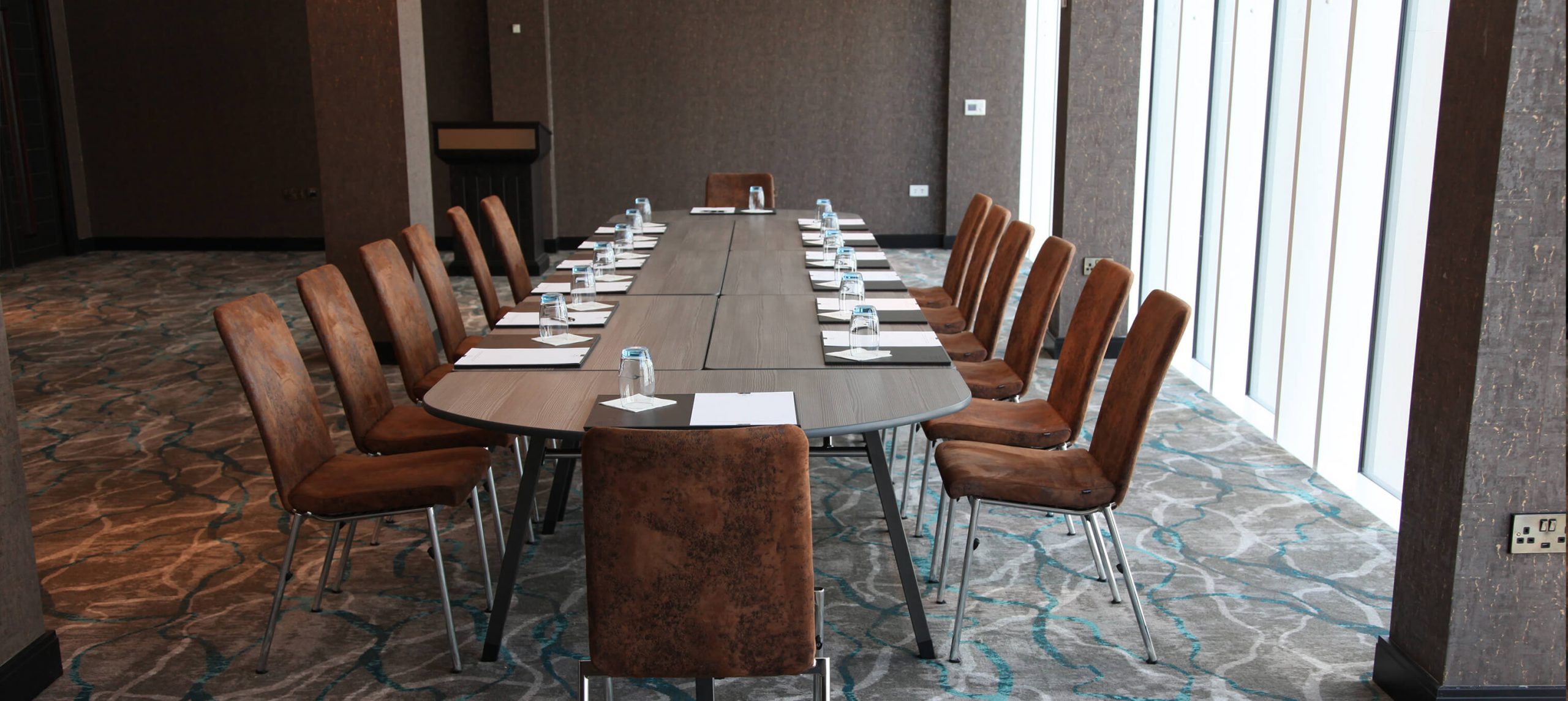 Evosa chair and A-Fold table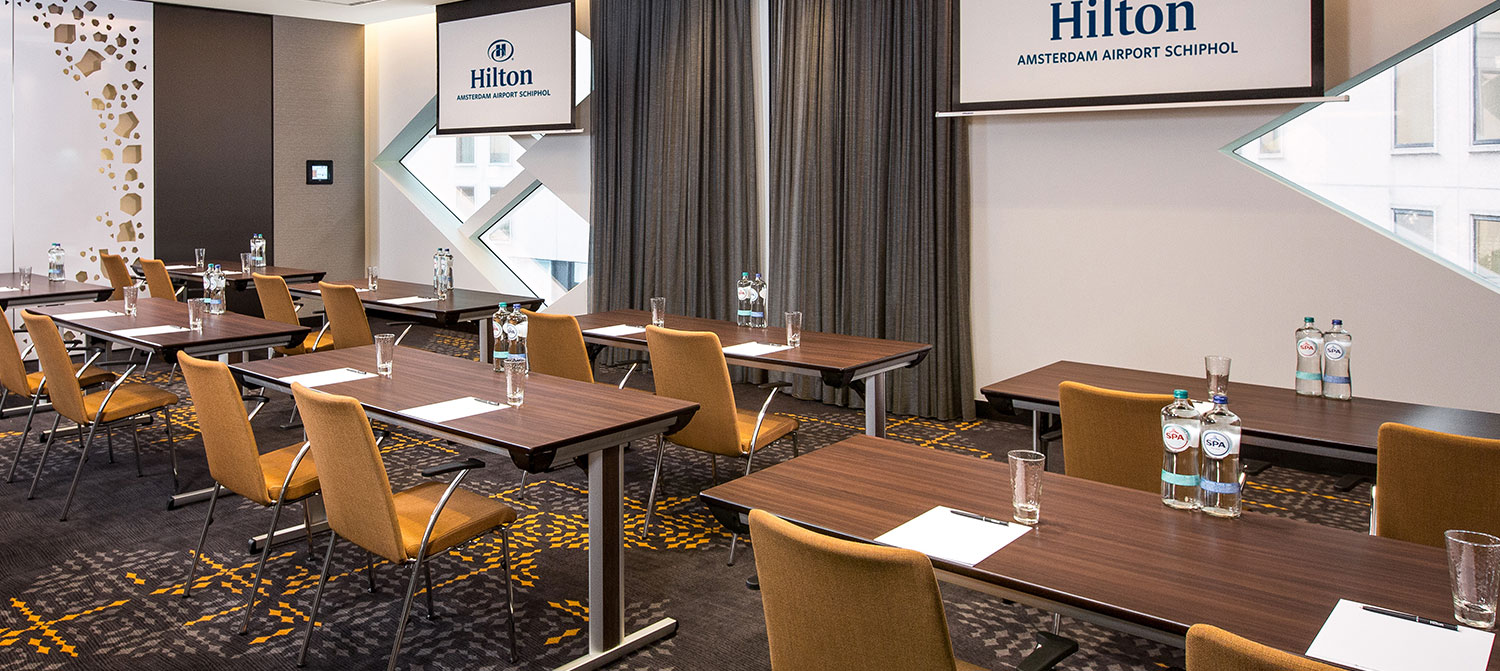 Hilton Amsterdam Airport Schiphol Evosa Congress Chair – Meeting Room 2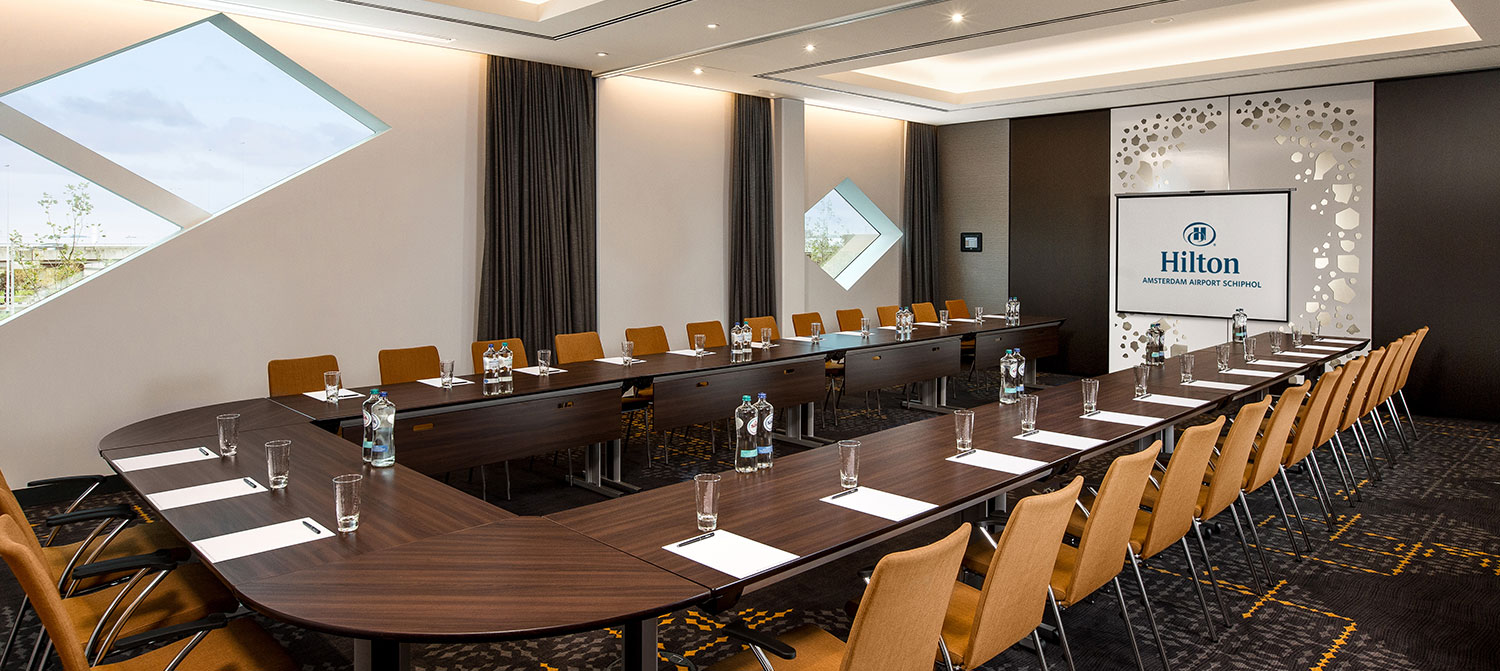 Hilton Amsterdam Airport Schiphol Evosa Congress Chair – Meeting Room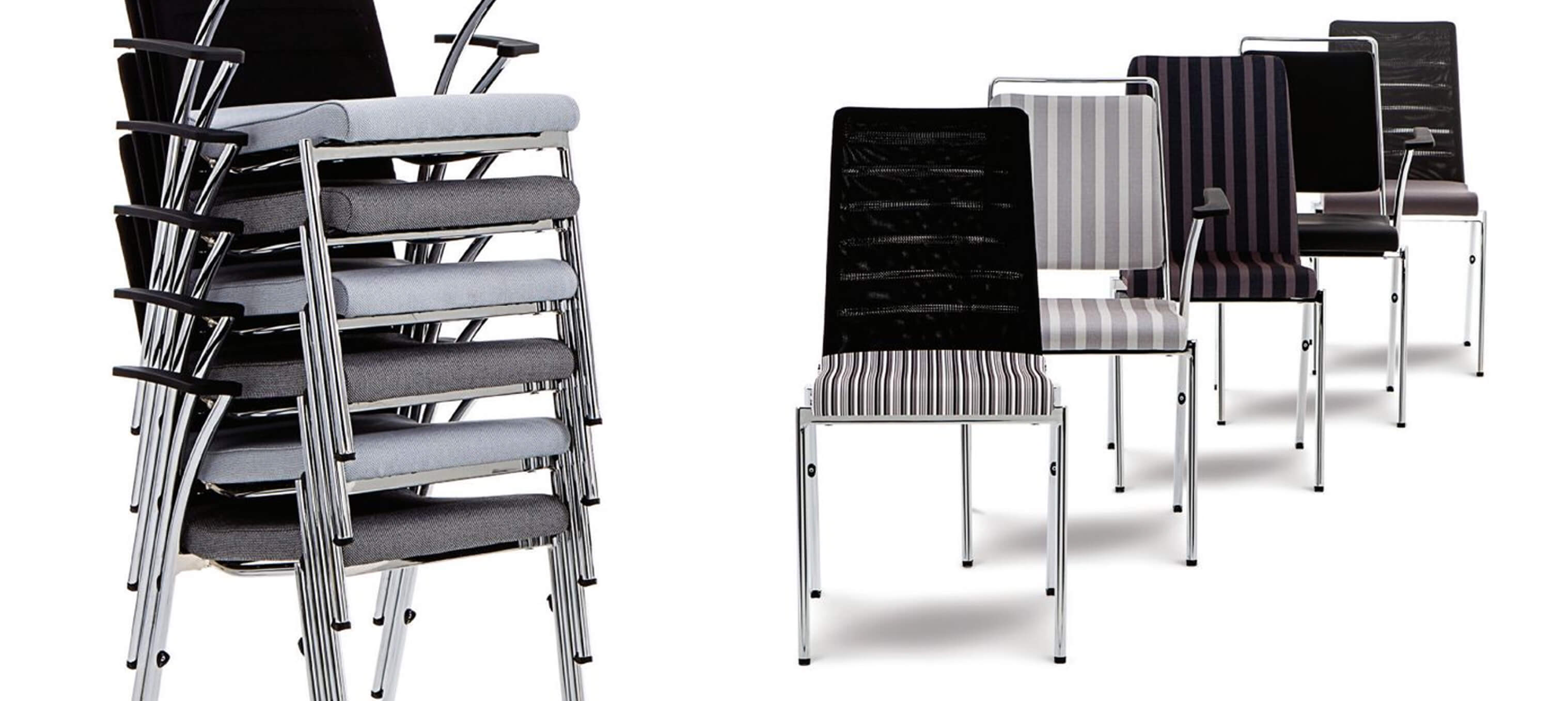 Evosa Congress stacking chairs Hero
Evosa Congress 08/3
The elegant Evosa Congress features an upholstered waterfall seat with built in webbing for extra comfort. All Evosa Congress models will stack up to 10 high. The front loading CTH8 chair trolley has been designed specifically for the Evosa range to ensure optimum handling of stacked chairs.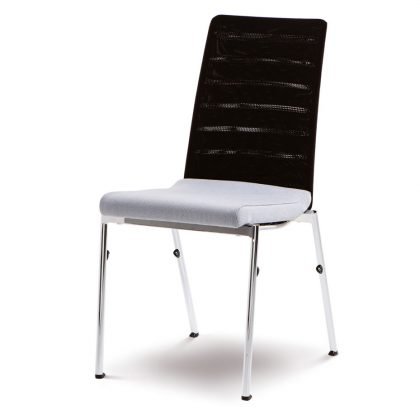 Evosa Congress 08/4
This design features an elegant curved arm and moulded arm pad. The mild steel rod frame combined with the flexible mesh upholstery creates an extremely comfortable support which becomes moulded to your back. For all Evosa Congress chairs, retractable linking and a detachable tablet are available on request.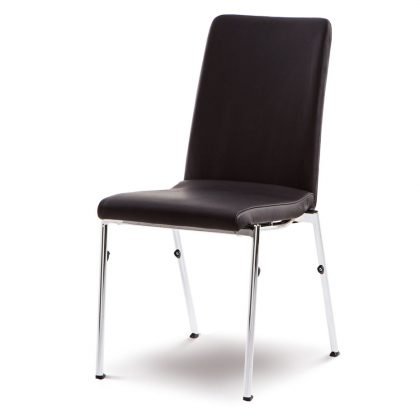 Chairs
Whatever your needs, Burgess has a chair to suit you. Decades of experience in the hospitality industry has taught us to listen to our clients and anticipate future market developments.
We have learnt the best way to provide our customers with the high standards they deserve is to manufacture our own products, so Burgess is future-proof.
Our chairs maximise room space without compromising on comfort or quality.
They are easily moved and stack to store safely. Our industry leading unique designs can't be found elsewhere, and our variety of fabric and finishing options means you will find exactly what you need for every occasion.