Elevate any elegant seating area with an A-Cross coffee table
Add an elegant and convenient coffee table to elevate any space with the A-Cross range. An extension of the A-Fold range, this stylish table comes with timber legs in a choice of 3 different colours, bringing a natural element to compliment any of the full HPL range top finishes on offer.
This beautiful smaller piece can fit in a huge variety of spaces thanks to 2 height options, adding a touch of charm to your room whilst maximising practicality.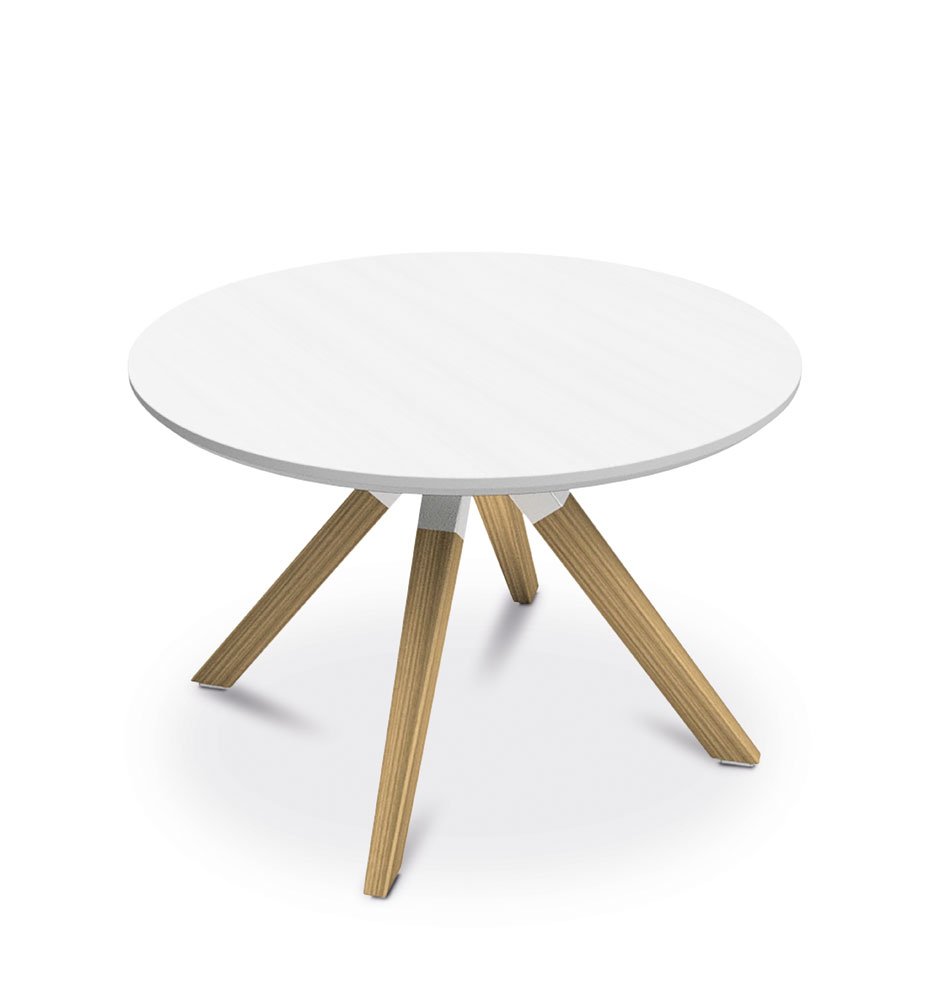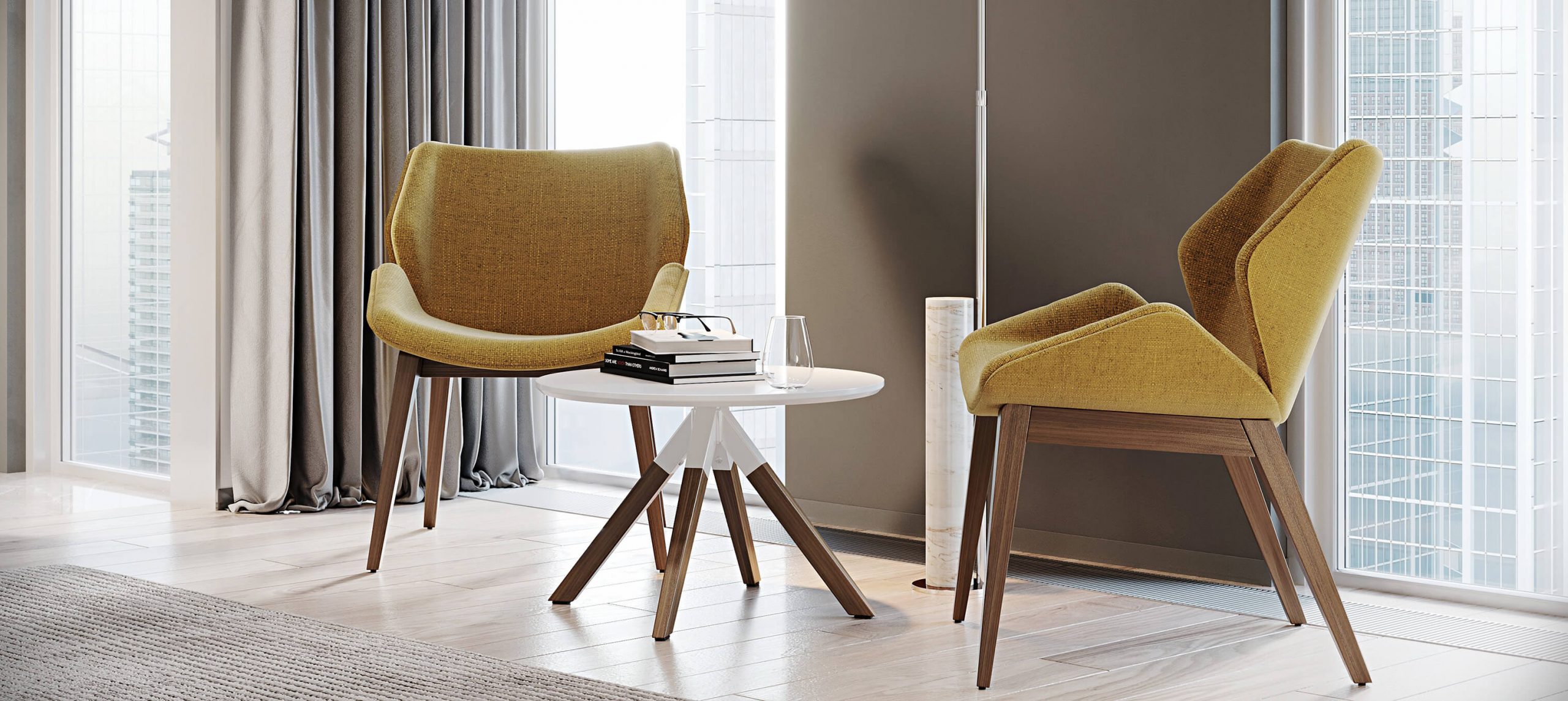 A-Cross Coffee Table & Junea low back base soft seating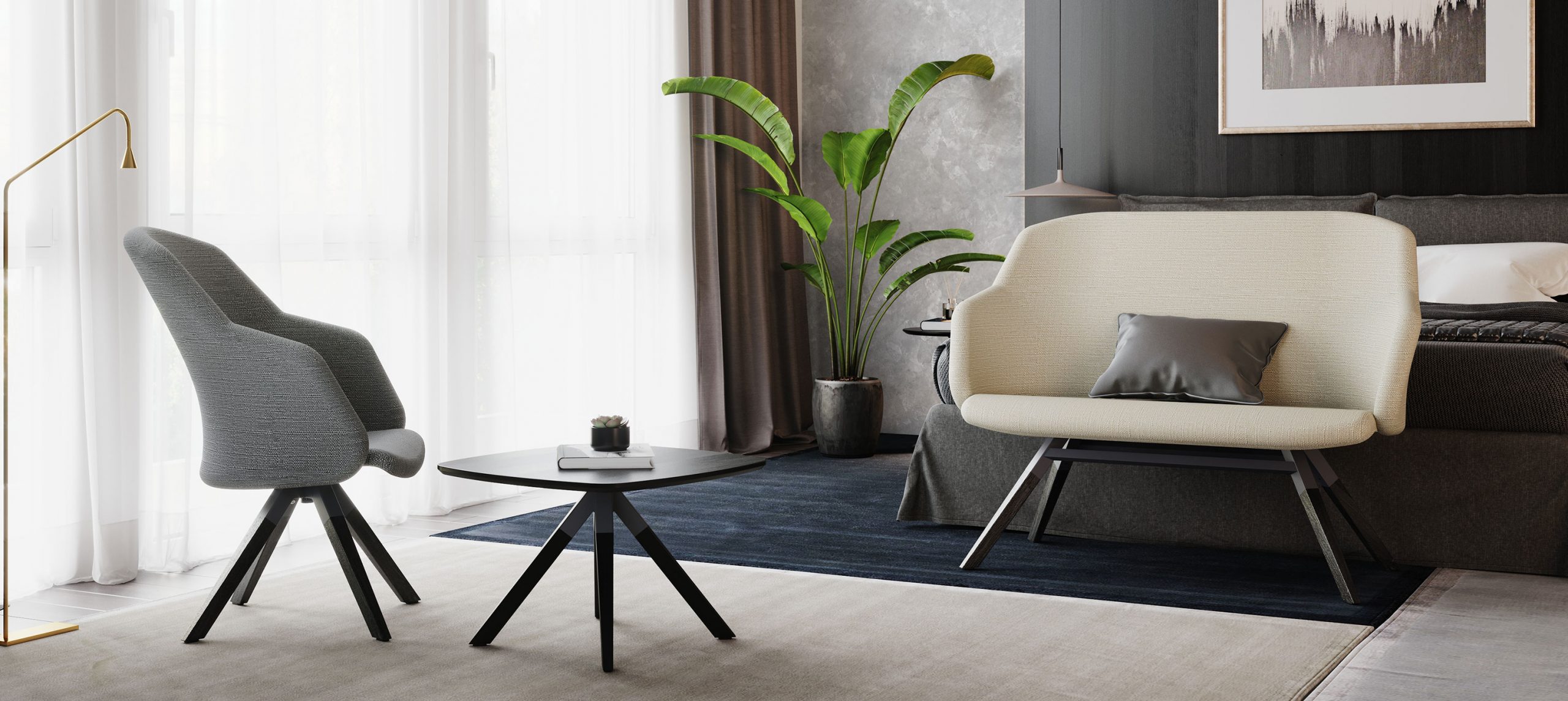 A-Cross Coffee Table & Junea Soft seating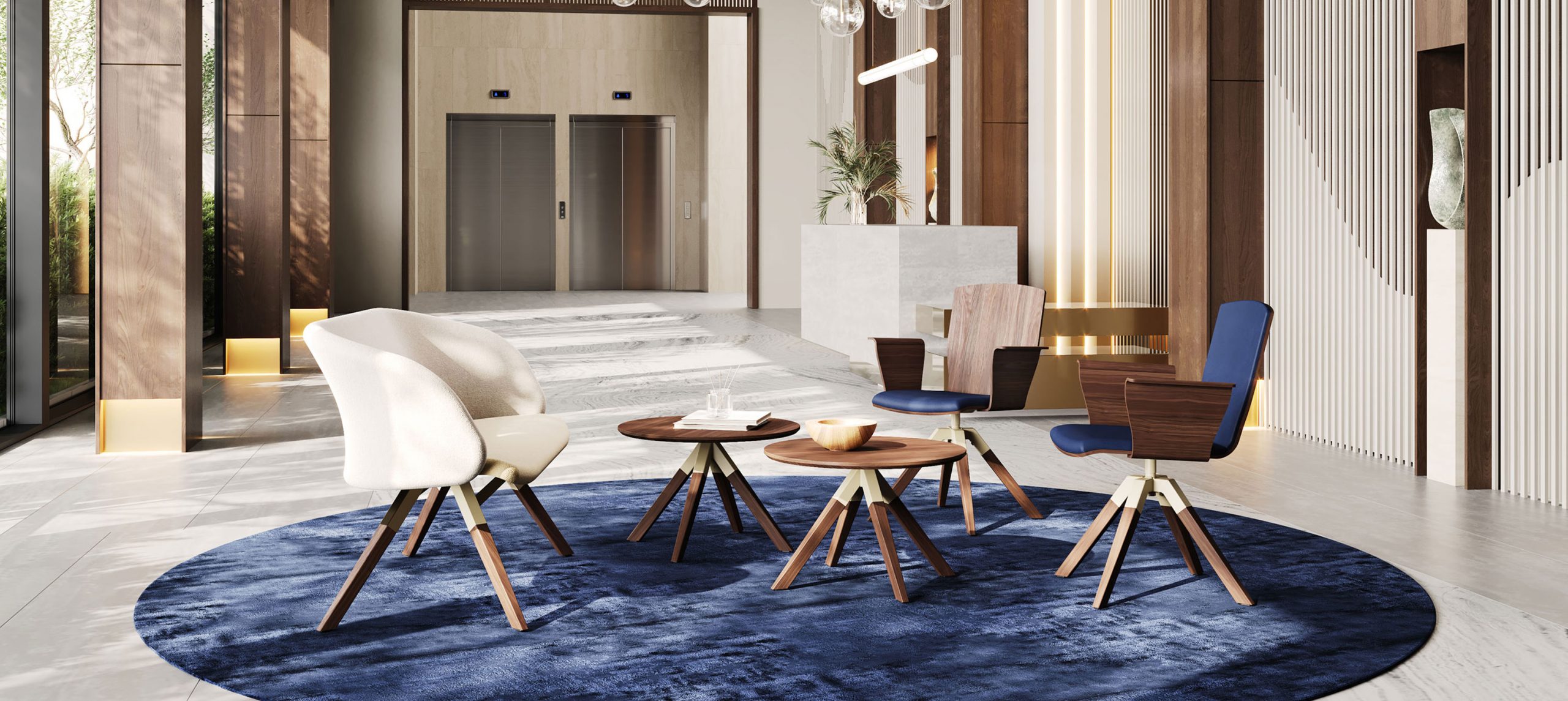 A-Cross Coffee Table & Enrica Chair Hotel Lobby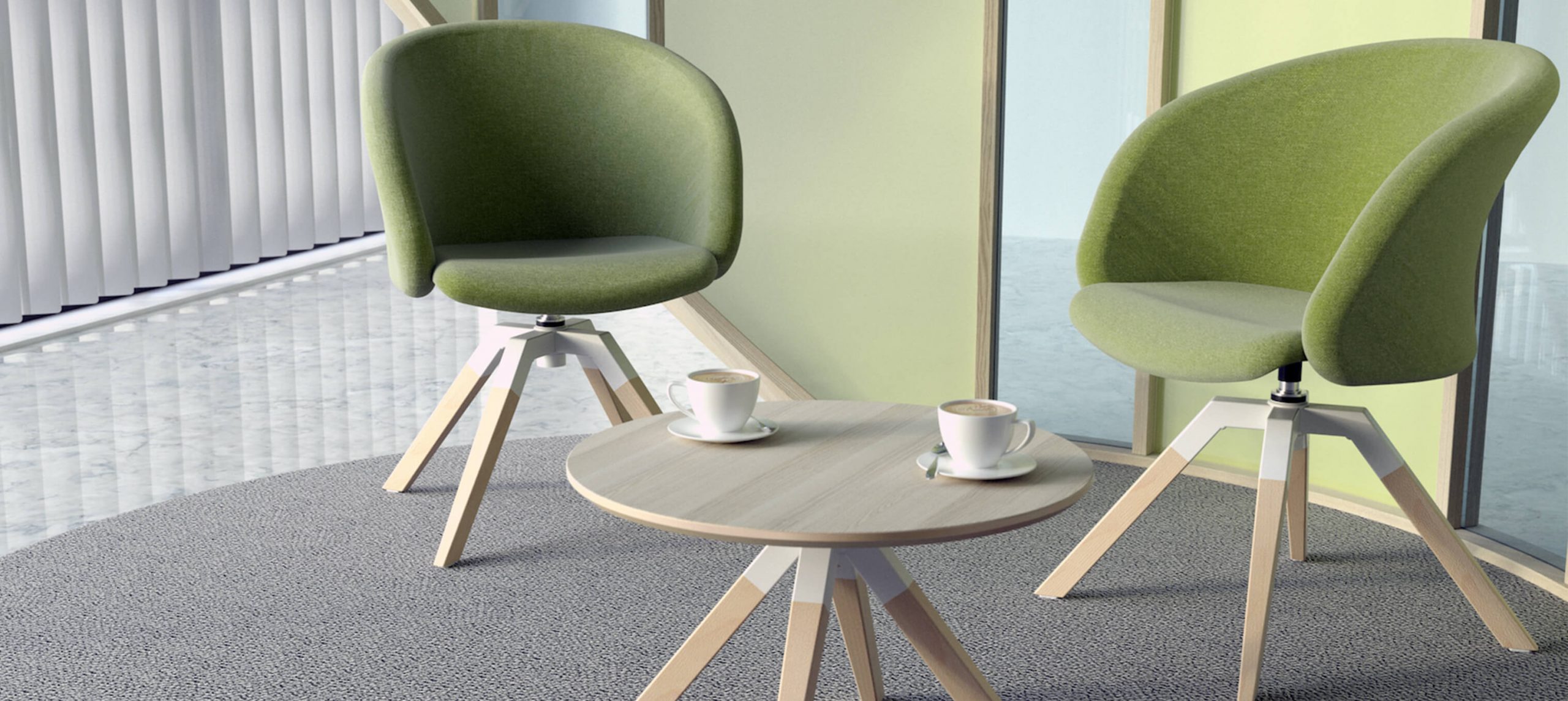 A-Cross Coffee Table & Junea Soft seating
AC2 Round
The curved edges of the AC2 make this a fluid, relaxed design. Perfect for a bedroom suite when paired with a statement chair to give your guests somewhere to relax. The circular top shape is produced at 60cm in diameter.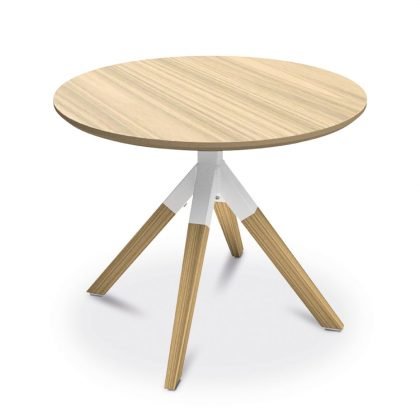 AC3 Square
This compact design suits smaller spaces, ideal for dividing a larger area into a more intimate setting when combined with soft seating. The timber legs of the A-Cross are available in three finishes; natural, walnut stained or charcoal stained hardwood.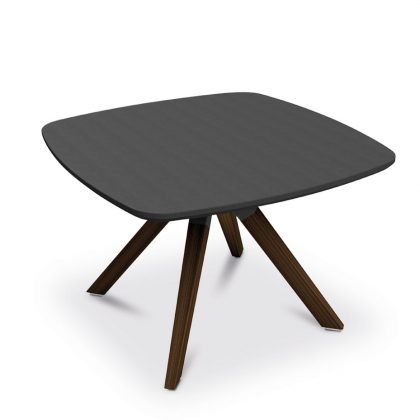 AC4 Square
The AC4 is the taller of the two A-Cross height options, standing at 50cm. The square top design makes for a more contemporary design that will fit in perfectly in any break out area. Choose from a wide range of top finishes to suit your aesthetic.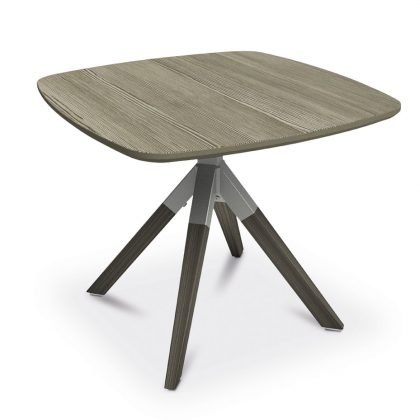 Tables
Guests appreciate somewhere to sit and work whilst away from home, find the right table to suit your space thanks to our vast catalogue of designs.