Here at Burgess, we're committed to providing the highest quality furniture available.  
That is why our pieces are tested at FIRA International, meaning our products are put through tests that simulate not just real-life use, but foreseeable misuse.  
Meaning if FIRA approve it, you can rest assured it's a high quality, durable product. But we don't stop there. We combine FIRA's testing with our own in-house tortures to double make sure our products are top-notch. We have even done the drop test, which involved dropping a stack of our chairs from 450m, (yep, 450!) not just once but five times in a row. 
Testing like this is not a mandatory industry requirement. But it is something we do to give you peace of mind that our furniture is made to last, durable and safe for customer use. We test most of our products to the European Standard BS EN 16139, Level 2, which are severe usage tests involving added strength and repetition of cycles.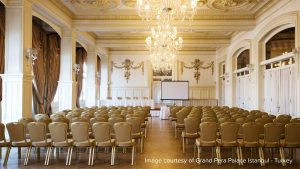 What FIRA means for you
FIRA International – the service provider to the Furniture Industry Research Association – puts our furniture through its paces by conducting a wide range of tests to check safety, durability and flammability, like an army assault course for furniture: 
Safety testing: Checks that our furniture avoids any risk of injury, including from moveable and adjustable parts. No shear and squeeze points created by force applied through normal use of our furniture. 
Stability testing: Our furniture is loaded and assessed in all directions to ensure end user safety, checking stability at the front, sides and rear. 
Construction testing: The structure is tested by applying a force 10 times, at different points on the seating. Burgess furniture products are tested to Level 2 severe strength forces, to ensure our furniture stays in one piece and does not break. 
Durability testing: Forces are applied to the seat and back, as well as pressing down on the arm rests – stimulating long-term use. For a piece to pass, there must be no fractures or loosening of any components or joints, no structural failure and the chair should still function. 
Flammability testing: Our foams and fabrics are tested to ensure they meet strict BS 7176 standards for medium hazards. Tests include the application of a lit cigarette test, match flame test and ignition source 5 (Crib 5) test.  
Fabric testing: Fabric durability and wear and tear is assessed, including abrasion tests which oscillate a piece of fabric in every direction.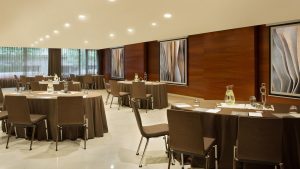 Why FIRA 
testing 
matters
By choosing furniture that has been tested by FIRA, you have the reassurance that each piece is capable of withstanding multiple types of situations and end uses. FIRA testing also:  
Provides independent assurance that products meet specified fire safety requirements 

 

Offers assurance that products are 

fit for purpose

 

 

Assists pre-qualification for tenders / orders 

 

Reduces the likelihood and cost of failures and complaints in service and post-sale

 

Forms part of a due diligence defence in the occurrence of a failure or incident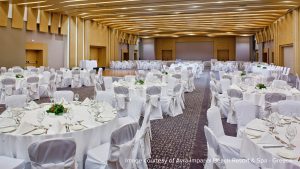 What is FIRA?
Founded in 1949, the Furniture Industry Research Association is the UK's centre of excellence for furniture and one of the world's leading furniture technology centres. FIRA International's accredited laboratory carries out testing for all types of furniture and related products for both the domestic and contract markets. www.fira.co.uk/fira-tested 
We're proud to be able to offer you FIRA approved products, visit our website to explore our many ranges and innovative products. One of our chairs was even the first hospitality chair to win the FIRA Ergonomics Excellence Award! Can you find it? Hint hint…