Every hotel strives to offer the ultimate guest experience of luxury, comfort and style.
But with so many individual tastes to cater for, how can you be sure your room decor really ticks all the boxes?
Here's Burgess' guide to what's hot in hotel room design right now, and the seating you can use to create that 'wow' factor first impression: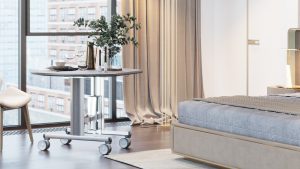 A return to colour
Textures, colours and patterns are making a comeback. Say goodbye to safe-yet-bland neutrals. More and more hotels are jazzing it up and making a stay memorable through bright and bold colour, fun, fashionable fabrics and an eclectic mix of textures and patterns. The results are highly unique hotel rooms that you can't help but talk about.
This trend is why our feature chairs at this year's Clerkenwell Design Week were all about the pattern – the bolder the better.
Our Walsh chair featured an eye-catching ensemble of grey and yellow, whilst the Ryall chair went all-out with a chequered fabric. Our Junea chair is also perfect for contrasting colours, as seen here in different shades of green.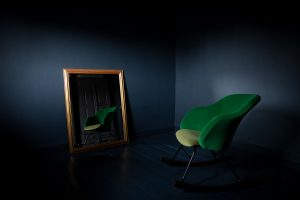 The key to this trend is choosing tones and patterns that work together. Burgess' wide fabric range makes it easy to complement without clashing.
Statement pieces
There's no better way to make a statement than with a feature piece of furniture. We're talking seating that your guests will gravitate towards in a style that's the epitome of high-end sophistication.
Step forward the Walsh High-Back and Ottoman. It's that oh-so-classic and comfortable chair combo that instantly dresses-up a room and makes it way cooler than it was before. Mix the showwood base with a fabric as bright as you like, and you have a statement chair that can't be matched for effortless styling.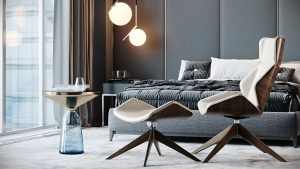 Smart technology
Guests expect to be connected but why does freedom have to run out when the charge does? Avoid plug-point charging and give your guests greater movement with Burgess' Tri-Smart table range, which integrates USB charging points and wireless charging for plug and play comfort.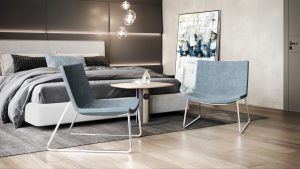 These clever pieces aren't just technologically advanced, however – the slim and sleek design is also streets ahead, sitting neatly next to any style of chair and room decor.
Floating furniture
'Floating' furniture is big news right now for smaller hotel rooms. By using pieces that have thin supporting legs, there's no light-blocking bulkiness, making floor space seem larger and rooms more bright and airy.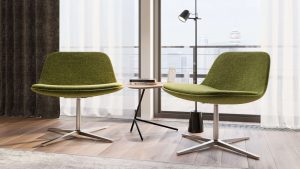 To nail this trend think cantilever chairs and star bases. Great examples of this space-saving style include Burgess' Yorath chair, where the wide, armless seat is beautifully blended with a delicate star base. Or the Tiani with its minimalist frame, which creates a seat that simply seems to hover in place.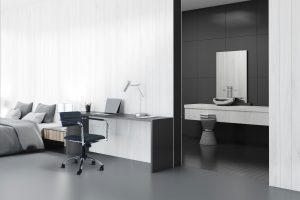 Bedroom styling advice
With every Burgess chair designed by our in-house team, you won't find this bedroom innovation and style anywhere else. Browse our brochure for hotel room inspiration and talk to our team about customisation options to create your unique guest experience on 0330 333 9258.