Even before the pandemic, schools were known to be a place where viruses could spread easily. Now, with a much greater threat, changes are needed to improve infection prevention control within schools. With this in mind, we've provided some simple tips to make your classroom a safer place for students and staff.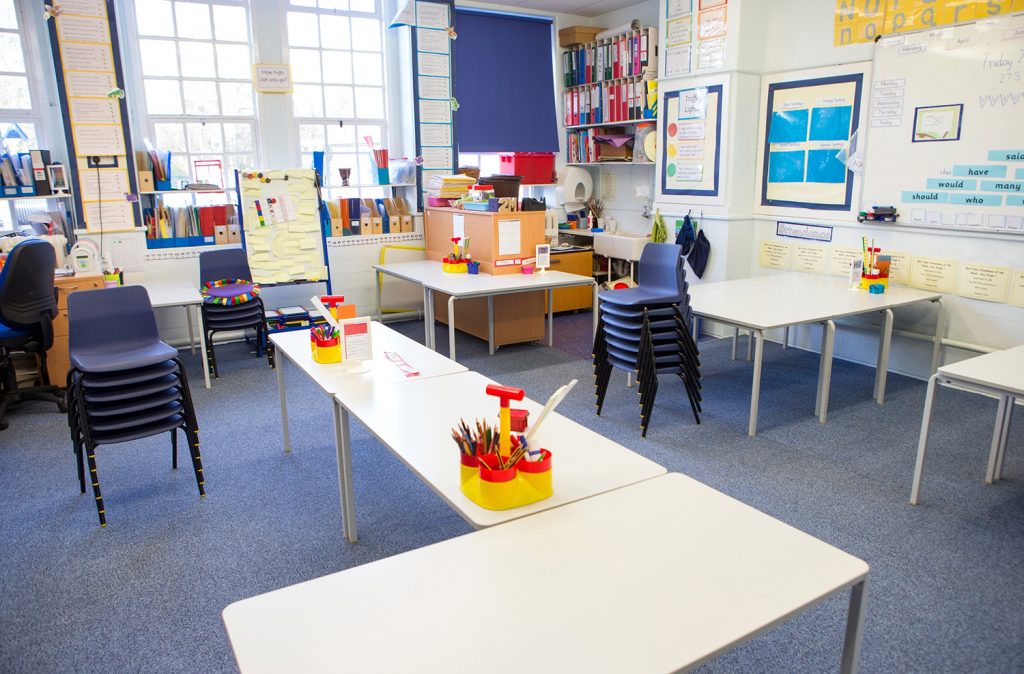 1. Declutter spaces
It sounds simple, but we all know how difficult it is to reduce the amount of stuff we have lying around, especially in a classroom that can be full of books and equipment. However, removing things that aren't a necessity such as cushions or items that no longer work, like pens and glues, etc. will greatly limit the number of surfaces that can spread contamination.
Top tip – Remove cushions and rugs in reading corners, or if they aren't already, replace cushion covers with anti-microbial fabrics.
2. Get rid of out-dated teaching materials
As we all know, technology is moving extremely quickly and often this can make once precious "go-to" resources become out-dated only to gather dust on a shelf. As much as you feel an emotional attachment to these materials, as they've served you well throughout the years, it's time to do the right thing and put them in the recycling bin, or if you really can't push yourself to part with it, put them in storage. I'm sure if you go through your drawers and shelves, you'll be surprised what you find from yesteryear.
Top tip – Digitise old resources where you can. Scan materials or take photographs of them to create a digital version. If the resources have hundreds or thousands of pages there are companies that can do this for you.
3. Go digital where you can
Teachers need resources, but in the digital age, nearly all the content you need is either on a computer, server or online. If you have a printed resource, check to see if a digital version is available online. Limiting the use of physical resources will reduce the possibility of spreading viruses through shared materials. It will also reduce the school's costs and contribute to less paper usage. Less paper, less cabinets, leaves more space for social distancing.
Top tip – Source materials printed on anti-microbial coated paper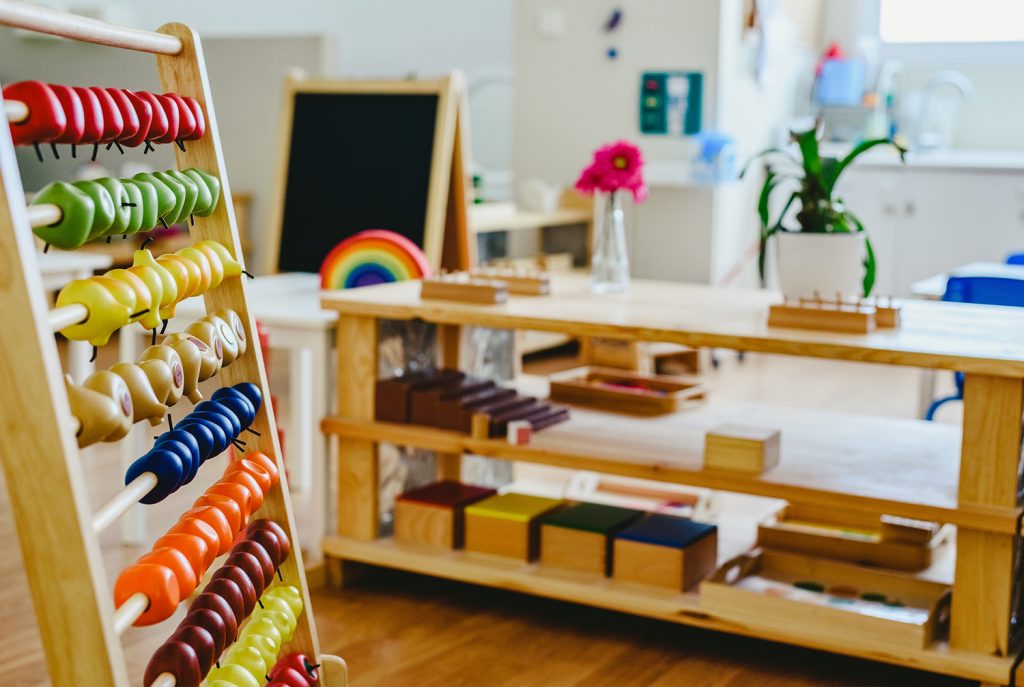 4. Sharing is caring, but it won't be for a while anyway
Children enjoy sharing and interacting, but if we can limit the amount of sharing of personal equipment like stationery, borrowing of rubbers or pens between pupils, it will remove another opportunity for viruses to spread. If you have enough space to avoid sharing desks and for your children to have their own eco-space this will limit interaction hugely. If not, consider desktop screens to partition workspaces.
Top tip – If your children are sharing tables use Washi tape to mark out their zone and give them the responsibility to keep it clean and tidy. This will avoid personal equipment moving around the table.
5. Wipe down high-touch points regularly
We all know how much children like touching anything that's within arm's reach, and how the birthday song seems a lot shorter when they sing it while washing hands. Watching over 20 or 30+ children is an impossible task when they do this, not to mention they can't see the germs on their hands to scrub off. Therefore, sanitising high-touch areas regularly will help interrupt the transmission, even if it's just the tabletops and door handles, it will make a difference.
Top tip – Use non-toxic cleaning products to avoid releasing harmful chemicals into the air of the classroom that the children breathe in.
6. Use open storage that's easier to clean, to create a brighter and safer space
Out of sight, out of mind is a motto many live by and schools are no exception. It may look tidy having enclosed drawers and cupboards, but this can allow germs and bacteria to grow, especially against walls where mould is often found. Mould spores are harmful to developing lungs and can irritate asthma. Having furniture that allows air to circulate, will help to ventilate the indoor air to expel airborne viruses and make it easier to keep all surfaces clean. The classroom will also feel brighter with more natural light able to penetrate the room.
Top tip – Using open storage with shelves rather than drawers and handles will reduce the number of high-touch surfaces viruses can use to spread.
Create a Covid-safe learning environment
Burgess Furniture has been providing quality and durable furniture across a wide range of industries for over 60 years. Throughout the past year, Burgess has seen an increased requirement to help with how spaces are arranged and the best furniture to use to improve social distancing and resilience to cross-contamination.
If you need help creating the perfect learning environment, contact the Burgess team for a free layout service to maximise your school's space.