Are you ready for the show?
The Hotel Show Dubai is one of the hospitality industry's most exciting events taking place in the World Trade Centre, an impressive skyscraper that's been stood since 1979.
With over 1000 international and regional brands attending all showcasing products specifically designed for the industry, it's an event not to miss – if you can help it.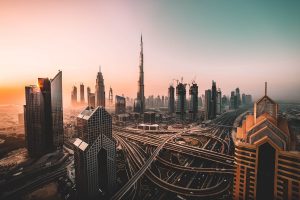 We're excited that we will once more be attending the event this month, showcasing our latest in contract and hospitality furniture with products such as A-Fold®, CasuElle® and Viram. If that wasn't enough, our in-house design team have been busy working away on another brand new product, that we cannot wait to unveil during the show.
Any guesses at to what it might be? We'll give you a clue, it's not a chair. Will we see you there? Register for the show here.
When: 17-19 September
Where: Dubai World Trade Centre
Burgess Furniture stand: 2C69

Don't worry if you can't make it to Dubai, follow the Burgess social channels to keep up to date with what's happening, as well as following #TheHotelShow on Twitter. We'll be revealing our brand new product on the 17th too, so watch this space!