As a leading British designer and manufacturer of hospitality furniture, it's our job to keep abreast of the latest interior design trends.
Many of these trends might begin on the catwalks of London, Paris and New York or are influenced by culture or society while others are related to the changing needs of hotel guests: how they use bedrooms, boardrooms, restaurants and bars.
How we work, eat and sleep can ultimately transform the way spaces are designed and furnished.
A great place to see what's hot is by visiting some of the world's biggest and best design conferences, festivals and events. Where are you planning to head next year? We've pulled together a list of the key dates in 2020 to add to your calendar.
Maison&Objet

17-21 January 2020, Paris, France
Twice yearly, Paris welcomes the design community to discover the latest trends in home interiors. The trade show is one of the best in the business and offers inspiration and ideas for contemporary living.
Stockholm Design Week

3-9 February 2020, Stockholm, Sweden
Every February, Stockholm Design Week joins forces with Stockholm Furniture & Light Fair to become a huge celebration of Scandinavian design. The event welcomes architects, designers and specifiers from all over the world to see what's next for interior design.
Surface Design Show

11-13 February 2020, London, UK
Want to disc
over the latest innovations in materials? Or find out more about leading surface designers? Surface Design Week has it covered, quite literally. From ceramics and wood to stone and fabric – this is the event for walls, floors and all surfaces.
Design Shanghai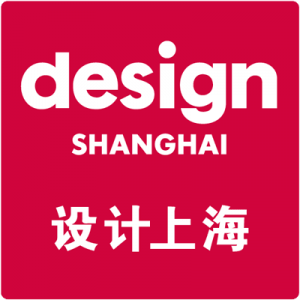 12-15 March 2020, Shanghai, China
Design Shanghai is Asia's leading international design event and an excellent choice for those of you looking further afield for inspiration. With six key areas of focus, you'll learn about the region's latest innovations, materials and applications as well as discover new trends. It's also a great event for networking.
Collectible

5-8 March 2020, Brussels, Belgium
Calling itself the "fair for 21st Century design", Collectible in Brussels has become renowned as a platform for emerging talent, making it one of the best design events to spot what's next in home décor.
Salone del Mobile

21-26 April 2020, Milan, Italy
Founded in 1961, Salone del Mobile is one of the most important design dates for your calendar. This is where the world of furniture is brought together in one place, along with lighting and accessories. Held in Milan every April, it's also a launchpad for young designers – giving you access to some of the most exciting new talent.
ICFF
17-20 May 2020, New York City, USA
Across the pond in May, you can visit ICFF in New York, an annual showcase of luxury furniture, surfaces and accessories from some of the industry's leading designers and icons. Expect over 600 exhibitors from 34 countries from both established and emerging brands.
Clerkenwell Design Week
19-21 May 2020, London, UK
Clerkenwell happens to be home to more creative businesses and architects per square mile than anywhere else in the world, making it an incredible hub for design. To celebrate this vibrant community, Clerkenwell Design Week was created to showcase local brands and designers each May with events and installations throughout the London area. We're looking forward to exhibiting there in 2020.
NeoCon

8-10 June 2020, Chicago, USA
In 2020, the iconic NeoCon marks 52 years since its launch. Based in Chicago, it's considered to be one of the world's most important events for commercial design. Furniture, lighting, textiles – this is the place to see what's happening in America and across the globe.
Design Miami/Basel

16-21 June 2020, Basel, Switzerland
This international design fair in Basel, Switzerland, is the sister show to Design Miami/. Featuring talks, exhibitions, awards and presentations, the event is held over six days in June and calls itself the "global forum for design". A must for design inspiration.
New Designers

1-4 July and 8-11 July 2020, London, UK
Showcasing breakthrough talent, New Designers is a two-week celebration of fresh design, presenting the work of 3,000 hand-picked graduates from across the UK. Taking place at London's Business Design Centre, this is where you'll see design disrupted and pushed into exciting new directions for the year to come.
London Design Festival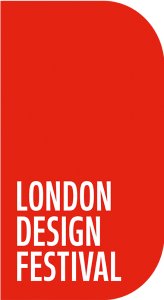 12-20 September 2020, London, UK
With London promoted as the design capital of the world, London Design Festival certainly never disappoints. The landmark event returns in 2020 to venues across London, along with 100% Design, designjunction and London Design Fair. Expect highlights from the likes of Martino Gamper, Sony, Sam Jacob, Kengo Kuma, Liz West, Camille Walala and Tana West.
INDEX

15-17 September 2020, Dubai, UAE
Launched in 1990, INDEX connects you to Middle Eastern and North African designers and makers, both emerging and established. From furnishings and fixtures to lighting and state-of-the-art technology, you're never short of inspiration at Dubai's World Trade Centre each September.
Decorex

11-14 October 2020, London, UK
Decorex has been around for over 40 years and continues to be one of Europe's biggest and best shows for interior design professionals. London's Olympia is the venue for 2020 with interior products, projects and perspectives all presented over four days in October.
Berlin Design Week

October 2020 – dates to be confirmed, Berlin, Germany
Contemporary design brought to you by Germany's capital, Berlin Design Week is a must for your calendar. Expect exhibitions, talks, showrooms, films and workshops – all held over seven days at different locations across the city. As with recent years, you can expect a theme of ecological and societal sustainability and how these are steering innovation in design.
Dutch Design Week

October 2020 – dates to be confirmed, Eindhoven, Netherlands
Eindhoven is the spot for Dutch Design Week, an annual celebration of Dutch design with exhibitions, workshops, seminars and parties taking place over nine days each October. For Burgess Furniture, this has become a favourite for inspiration, as there are over 2,600 designers on show.
Sleep+Eat

17-18 November 2020, London, UK
Sleep & Eat is one of the biggest events dedicated to the hospitality industry. It's where you'll see the latest trends for hotels, restaurants and bars. For 2020, it will return to London's Olympia with talks and exhibitions highlighting established and emerging names.
Equip Hotel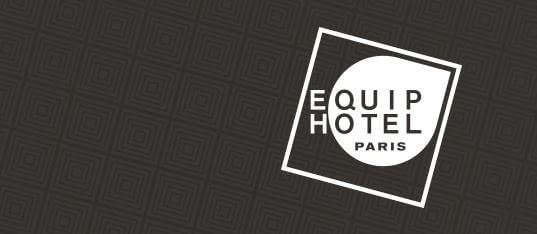 15-19 November 2020, Paris, France
An essential for Burgess Furniture, and one we'll be attending in 2020, Equip Hotel is the trade show for hoteliers, chefs, architects, interiors designers and investors working in the hospitality industry. It's five days of networking, discovering new products and – in our case – learning of new trends.
HIX

19-20 November 2020, London, UK
A completely new event dedicated to hotel design, HIX will be opening its doors for the first time in November 2020. And we're excited to say that Burgess is a founding partner. This is deemed to be a "design experience that makes hotels incredible" and will feature all those crucial details – from bathrooms, furniture and lighting to surfaces, wallcoverings and technology, HIX is the one to watch next year.
Inside Festival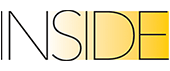 December 2020 – dates to be confirmed – Amsterdam, Netherlands
Heading back to the Netherlands, this time we're recommending Inside Festival in Amsterdam. Pitched as a "feast of creativity, inspiration and knowledge for the interiors industry", it's the sister festival of the World Architecture Festival.