Thank you to everyone who stopped by during our CDW debut.
Clerkenwell, the design hub of the capital and home to the annual Design Week festival.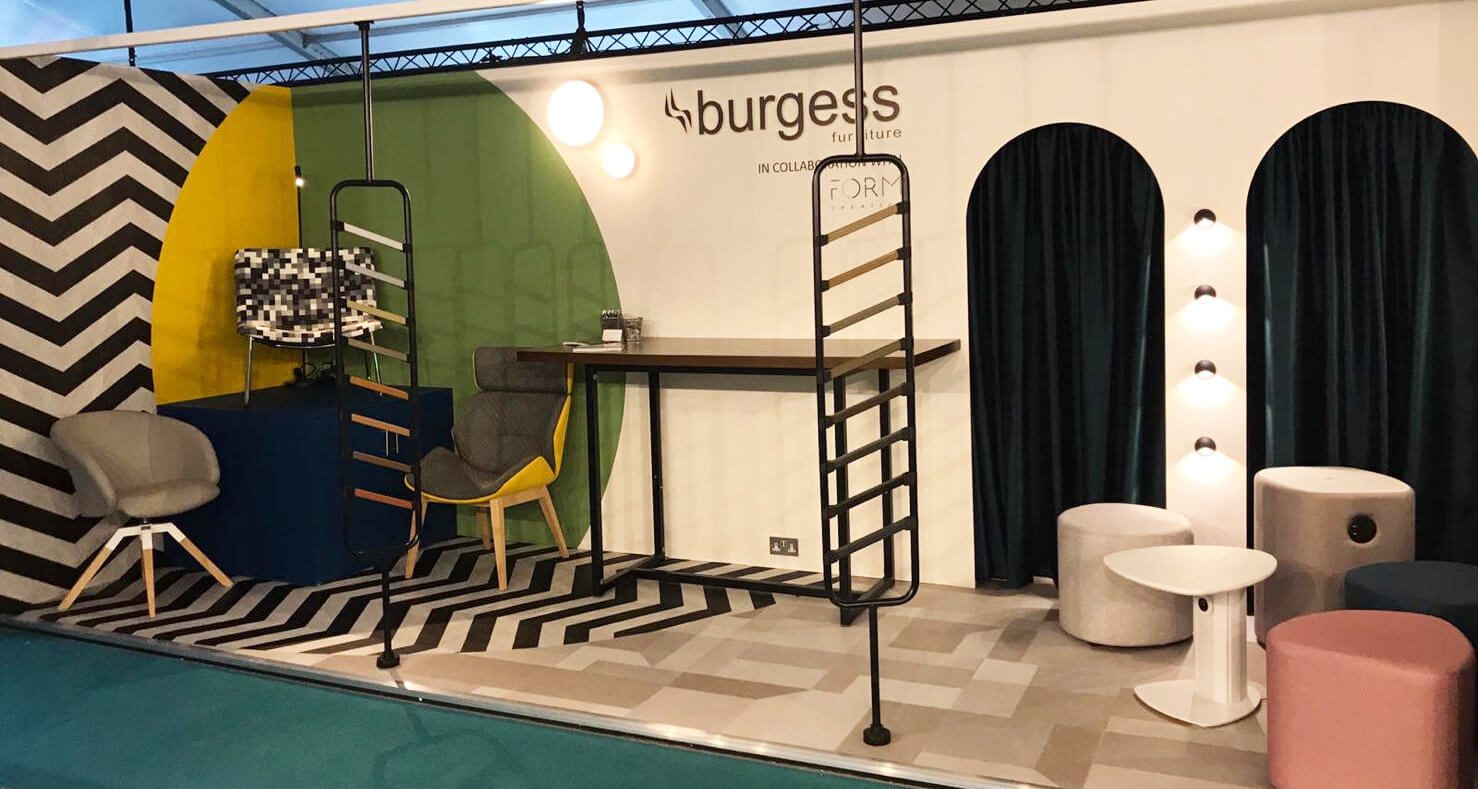 As a location, Clerkenwell has more creative businesses and architects per square mile than anywhere else on the planet*, making it the perfect spot to host a buzz of creativity through exhibitions, showrooms and displays. The event showcases some of the leading UK and international brands and businesses and attracts a global audience to the back streets and lanes of the city.
With this being the event's 10th year, street art was to be found decorating brick walls, pop up marquees full to the brim with furniture brands, fabric companies, lighting specialists and doorknob makers situating every corner, and thousands of people enjoying the spectacle beneath a rare and wonderful British sunshine.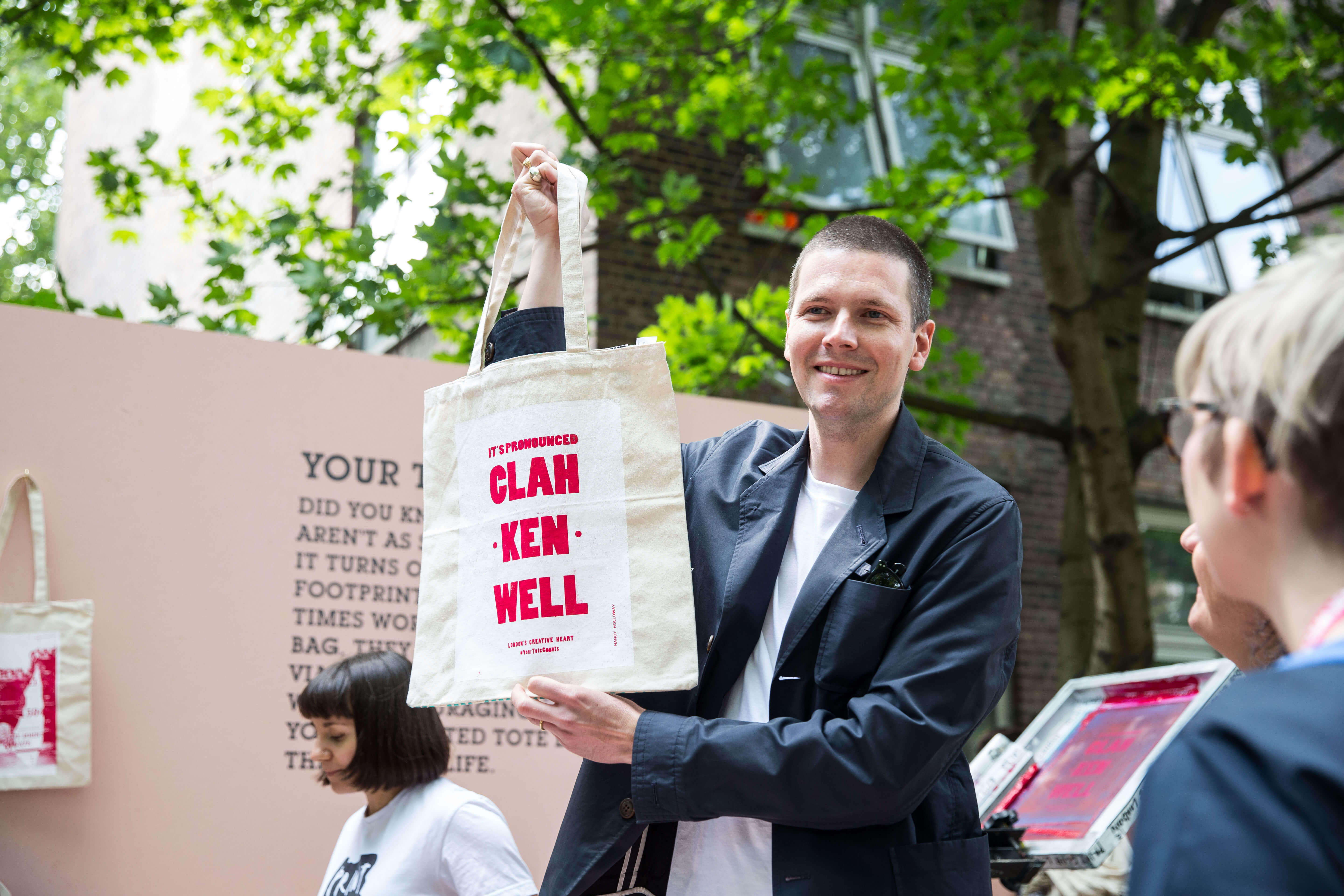 A debut year for us, our stand was a nod to our 60th year. Collaborating with Form Creative on our small but mighty set design, we had emerald green drapes, chevron flooring and bold colour blocking with 60s shades of pink and yellow. We're famous for our stacking chairs, but for this particular event, we decided to showcase some of our newest offerings – our #BurgessBedroom range of desk and feature chairs as well as our innovative and adaptable SmartRocks®, and our clever, multi-use Trans-Pose® table. We also used this opportunity to launch two brand new coffee tables, an extension of both the A-Fold and Configure-8 ranges, the A-Cross and TriSmart went down a storm, TriSmart, in particular, receiving a 'Design Insider Loves' badge of honour. These neat little tables provide two very different aesthetics, the TriSmart also incorporating technology with wireless charging and a twin USB port, meaning there's a choice to suit a huge variety of spaces, especially with the vast array of finishes on offer. You can read a little more on those here.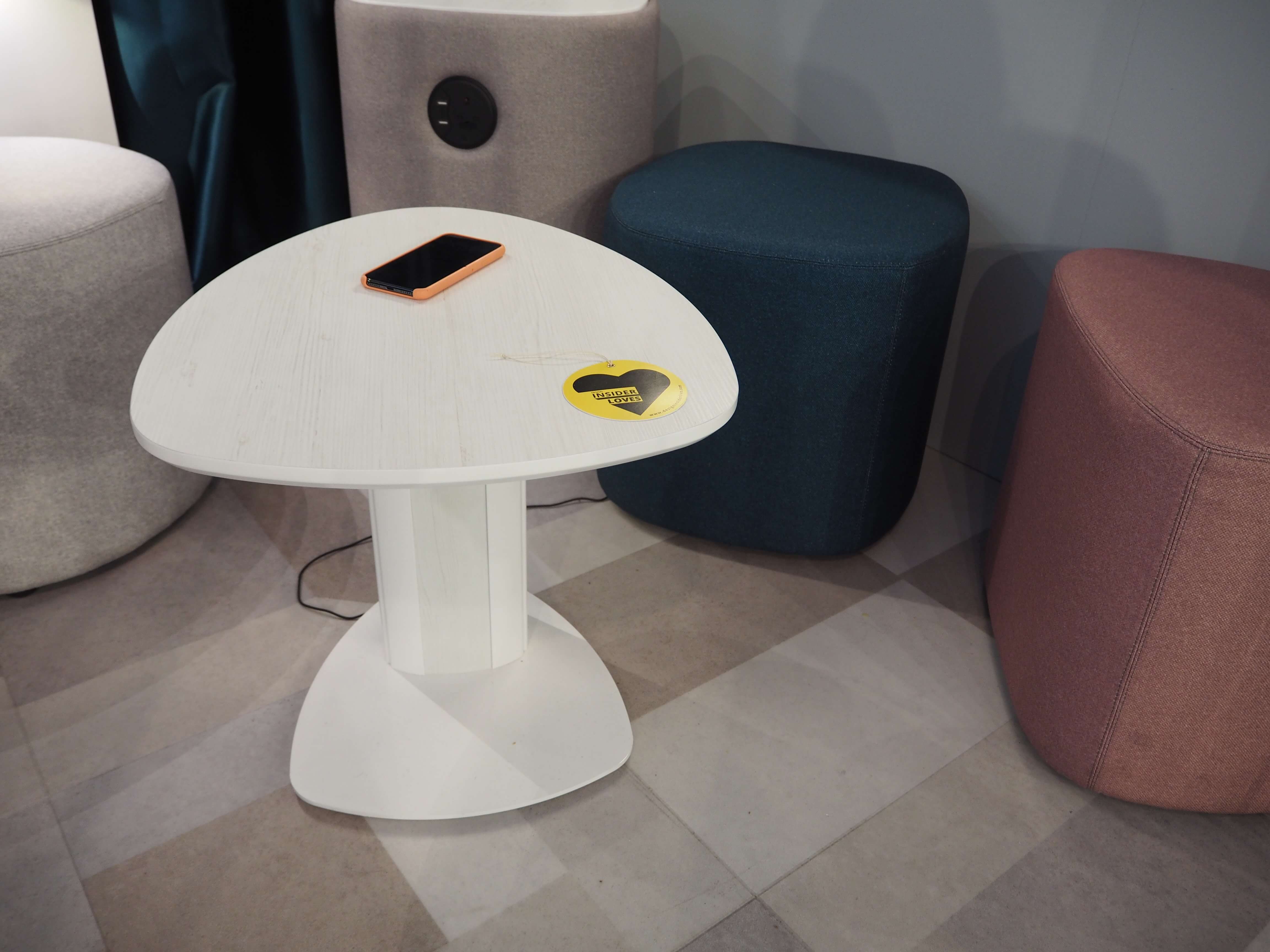 One of our favourite features of our stand was our spinning frame finish display. This nifty design feature showcased our newest selection of colours, available on all aluminium framed products as a powder coated finish. Lot's of visitors enjoyed spinning these and taking the batons off to test their colours – an addition that will be making its way to our West London showroom very soon, watch this space.
We would love to extend a huge thank you to all that visited, we had such a fantastic time meeting so many amazing people, and getting to know many other brands also showcasing in the Project area. A massive thank you to our collaborators, Panaz for our fabrics, Astro Lighting for our beautiful set lights and IVC Beyond Flooring for our exciting floor – and for sending in a team to lay many a chevron tile.
The standouts? Our High Back Walsh chair, upholstered with a bright yellow back (Altair 313 Yellow) and geometric grey print (Gridz 911 Steel) on the front caught the attention of many passers-by, becoming one of our most snapped products during our #MyBurgessChoice competition (of which the winner has been announced, check your Twitter DMs to see if it's you!). That followed closely by our new Ryall chair, upholstered in a striking pixilated black and white fabric (Digital Age 954 Graphite).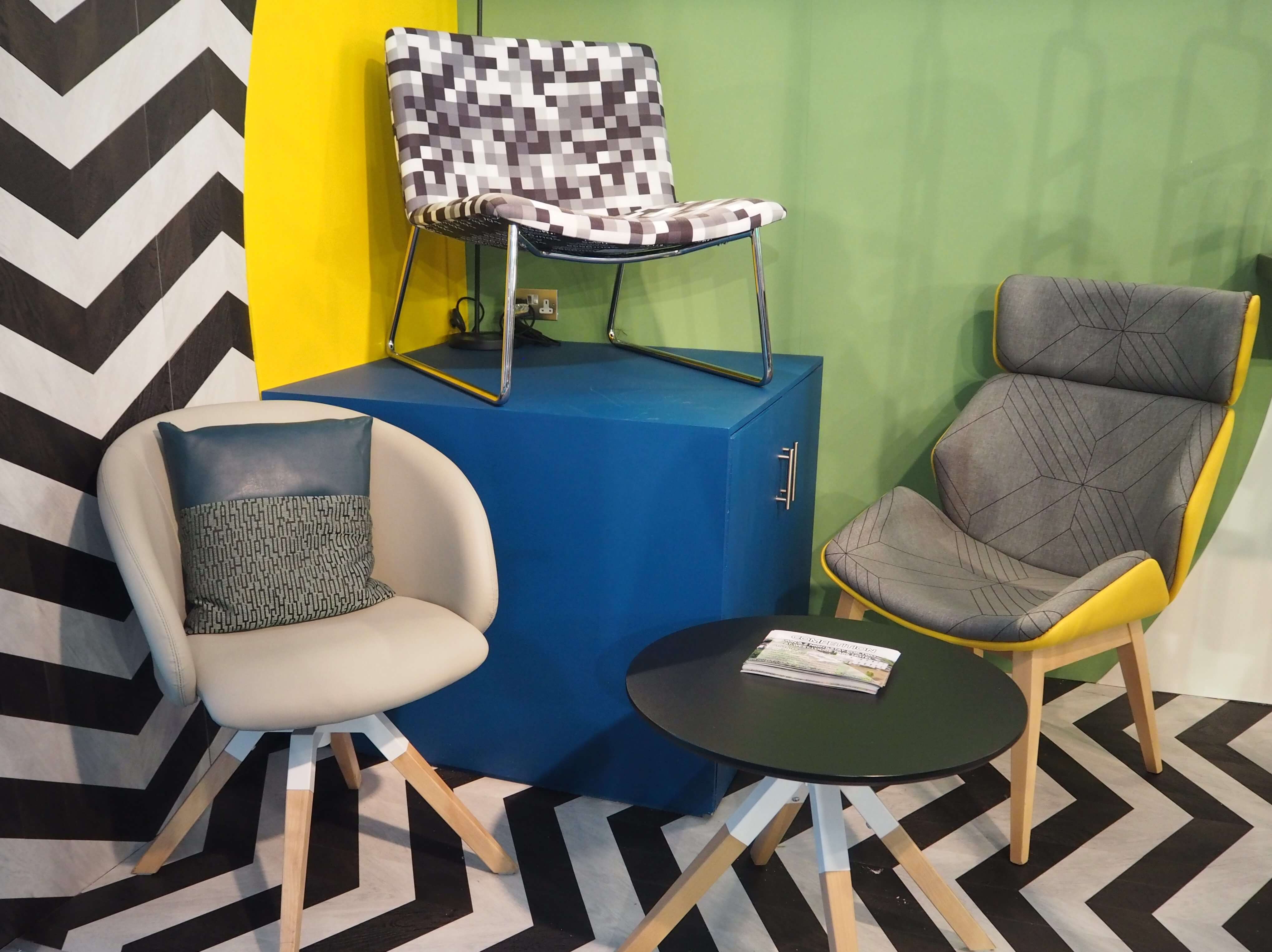 Our Trans-Pose® also proved a hit, with its easily transformable design and impeccable ability to host the cheese and wine evening we hosted on the Wednesday… Head to our Instagram stories for more snaps of the day!
All in all, a fantastic event full of inspiration, great people and exquisite design.
Until next year!