Our latest product is here.
If you haven't been able to get to Dubai for The Hotel Show, don't worry, we're delighted to share with you our newest product → SplitScreen.
This lightweight screen on castors is the successor to the Bi-Fold Screen and makes the perfect addition to any meeting room or large event space.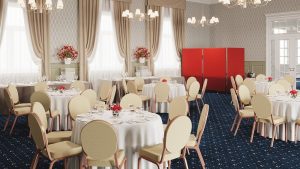 Divide and conquer your space.
Designed to partition rooms or conceal areas you wish to obscure from view, SplitScreen is the ideal solution to transform spaces with ease.
The screen is made up of two panels, of which you can choose one or two fabrics to match or contrast your space, as well as a robust steel frame that's available in the Burgess range of solid and premium paint finishes. Foam padding beneath the outer fabric creates a soft touch and helps to reduce noise, ideal for hospitality areas where you'd like to create a little more privacy.
The individual panels can be attached with an onboard connector for safety and ease of transport, a nifty little device that can hold screens together when nested for safe and convenient storage.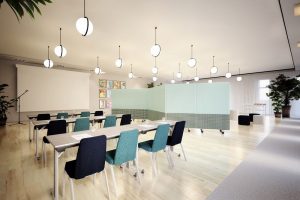 Key features:
Contemporary design for more modern interiors
Robust but lightweight steel frame
Split panels allow freedom with upholstery choices
Nesting for compact storage
Linking connector for both in-use and in storage
Noise-reducing foam padding under fabric
Timber foot
Locking castors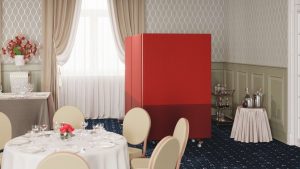 Find out more about this new addition to the Burgess range of innovative and practical contract furniture; download the brochure, view on our website or call our expert team on 0330 333 9258