I think we're all facing up to the reality that things are going to be quite different for a while, maybe longer than we'd originally thought. Many of our customers are experiencing new challenges to adapt their businesses to comply with government guidelines and their customers' expectations ensuring they're comfortable and feel safe.
Hotels, events, offices and hospitality on the whole are feeling the impact more than most to manage their space effectively. This requires a new way of thinking to overcome the challenging times ahead to encourage customers back.
Adapting to change
With over 60 years' experience, we thought we'd seen it all in the furniture manufacturing world, evolving with new trends and technological developments. Never did we foresee a global pandemic that could revolutionise and question how we interact with each other.
One interesting problem came from a customer that was looking to resolve an issue their staff were having to safely find an area to take their lunch and breaks. A simple thing we've all taken for granted over the years, but now we have to be mindful of our surroundings and proximity we are to others.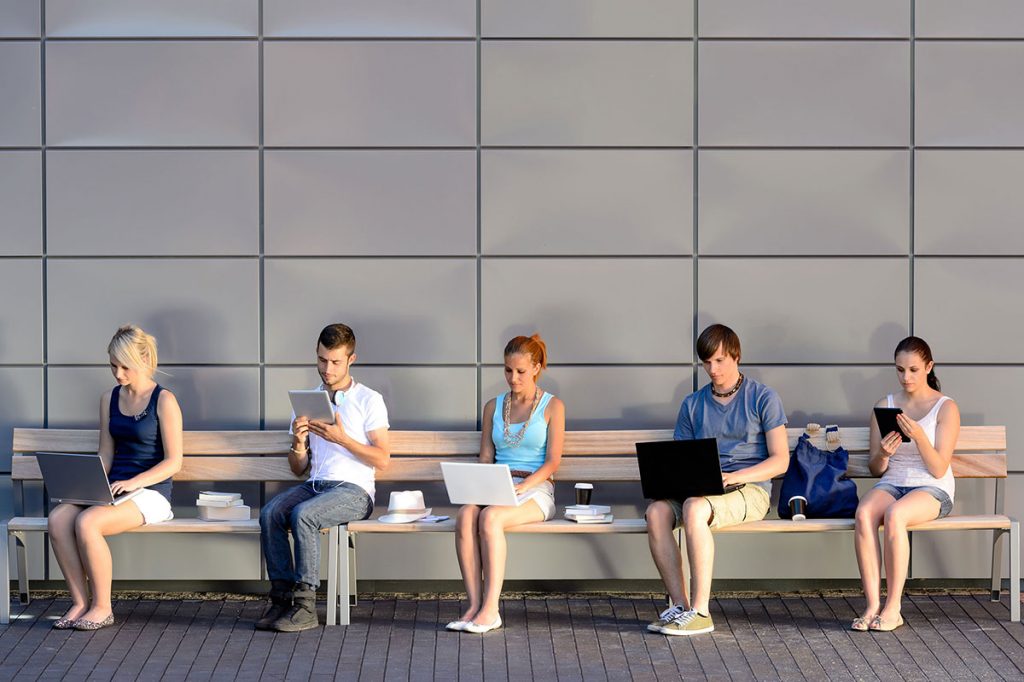 The company's staff no longer had adequate space for them to all fit in the breakout areas for lunch and ended up spilling onto the streets and stairwells to find a quiet space. We've all been there – trying to find a relatively clean and pleasant space outside, and this is often easier said than done – especially if you're not fortunate enough to have a recreational space close by.
We have the tools to support your business
With the staff morale at an all-time low with the Covid-19 crisis, our client turned to us and asked for a solution that would help unite the team, bringing them together but respecting social distancing.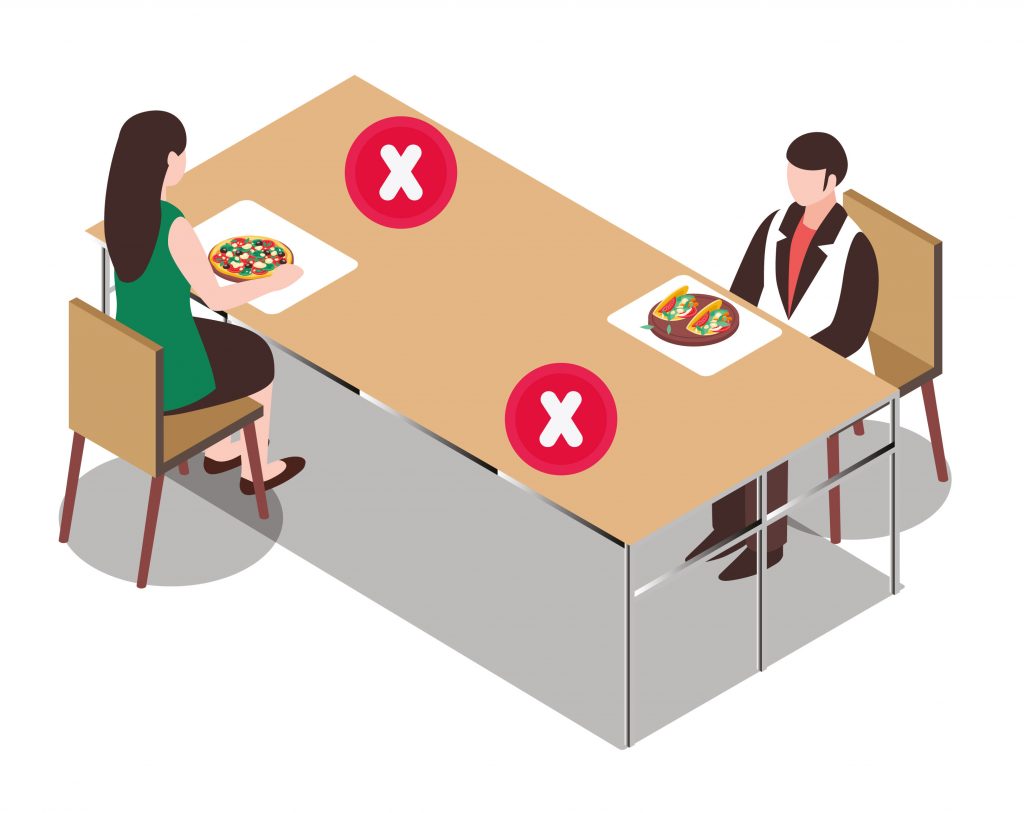 The customer had plenty of tables and chairs they could use in larger rooms, but this took up too much space and did not allow enough seating around tables.
New challenges… new solutions
With this in mind, the challenge was set! Design an affordable, flexible solution to allow large groups of people to enjoy their lunch whilst maximising space.
Our first thought was "simple… let's use the Front Leg Mounted Tablet" This is generally used as a writing table for conferences and will allow staff to enjoy their lunch in their own space. However, it would have meant customising their existing chairs as they did not have the necessary fixings.
Thoughts then turned to creating a standalone complementary piece that would not only fulfil the current need but also provide the customer with more options in the future. This needed to be something lightweight, sturdy, durable and provide a good amount of surface space for writing, laptops and of course your lunch.
And so, behold (imagine lights beaming from behind), standing proud… the Freestanding Laptop Table. We carefully considered the features to benefit both the users and staff; a High Pressure Laminate surface for easy cleaning to maintain hygiene; a steel base with a powder coated frame to offer stable platform; compact design which supports a full-size laptop that nestles neatly around the user's legs to provide a great posture position without over stretching; and with all this its still light enough to move around with ease.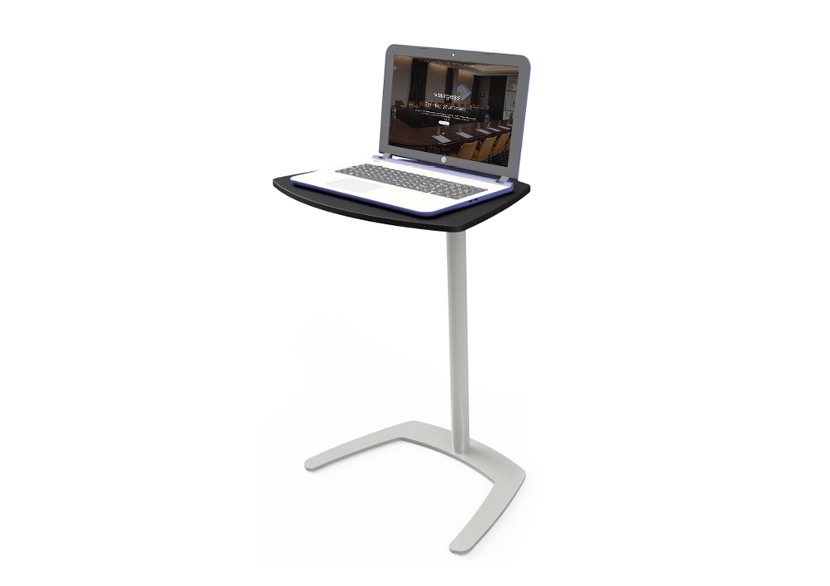 Now our client can use these tables with their existing chairs to maximise the space available whilst still observing social distancing in spaces that before were no longer adequate. Providing staff and visitors with the reassurance they need to feel comfortable.
As for the future…
Unfortunately, we don't have a crystal ball to predict what's next but we can certainly help our customers adapt, ensuring our furniture provides the solutions they need.
Our highly experienced in-house design and manufacturing team always welcome a challenge. If you're experiencing adversity in your business and are in a need of a space saving or furniture based solution, please contact our team. With over 7 million chairs, tables, screens and more sold worldwide, we have the proven foundations to help businesses rebuild for a new sustainable and ethical future.
Speak to the experts
To find out more about the Freestanding Laptop Table or any other product, please contact our sales team here, or call us on +44 (0)33 0333 9258 and they'll be happy to help. With over 60 years of experience in the hospitality industry, our craftsmanship has stood the test of time.