Burgess is renowned for our innovative conference and leisure seating.
And now you can find us in the bedroom too, with the launch of our first ever hospitality bedroom range. A brand new direction for the company in our 60-year history, the new Burgess bedroom range of chairs and a serving trolley is a celebration of our past and a look forward to our future.
With products named after long-serving Burgess team members and Italian mounts as per company tradition, our new range combines the comfort and durability we are known for with innovative never-seen-before design.
Each piece has been carefully crafted by our in-house team to meet every guest's need, from hard-working desk chairs to feature reading chairs, for defined and distinctive room areas.
So sit back and relax, as we reveal Burgess' ultimate guest experience:
Junea
Junea is a stunning contoured chair for stand-alone statement seating. Available in a choice of upholstery, mesh and base options, Junea has three distinctive styles: low-back, high-back or an eye-catching rocker for easy, end-of-the-day relaxation.
Sentrum
Simple, minimalist and ultra-modern, the Sentrum chair is a flexible match for hotel interiors. Choose the cantilever chrome steel frame with full supple leather for a light and airy aesthetic, or castors combined with innovative stretch mesh fabric for working comfort.
Tiani
Tiani is the perfect partner for contemporary rooms. Available for the first time with a new low-wheel castor base, Tiani's ribbed upholstery provides flexible lumbar for gentle support.
CasuElle
The elegantly-designed CasuElle swivel chair has a choice of five different bases, making it a cost-effective and robust bedroom solution for any type of interior scheme.
Walsh
The luxury show-stopper of our new bedroom collection, the Walsh chair in high or low-back is the epitome of feature seating. Available fully upholstered or with a showwood shell, Walsh relaxes into any space with its matching Ottoman. Choose from four different base configurations including swivel chrome and wood stained options to match any bedroom interior.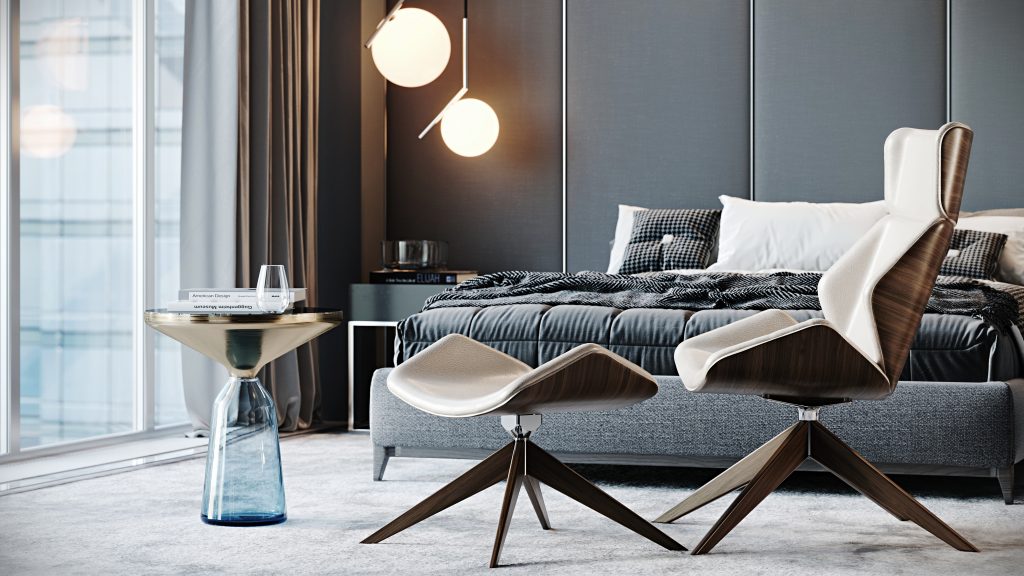 Viram
Viram brings a classic and cool aesthetic to any bedroom. With five different base options for interior creativity, its unique rounded showwood shell is shaped for comfort and style.
Ryall
Ryall boasts a wider seat for enhanced guest comfort. Available with three different base options including a chrome swivel base, Ryall's open, armless design makes an easily accessible style statement.
Yorath
Designed to be a feature chair, Yorath's polished four-star base and low rounded, comfortable design is the perfect blend for the most high-end of hospitality bedrooms.
Room service trolley
An F&B essential for an indulgent in-room dining experience, the Burgess trolley takes room service to a whole new level. With three different top options, our new room service trolley is designed for ease of use and offers a modern and sharp look for quality service presentation.
For full details of our Bedroom range, view our exciting new online Bedroom brochure by clicking here.
To make an enquiry, contact sales@burgessfurniture.com / or via a phone call to 0330 333 9258